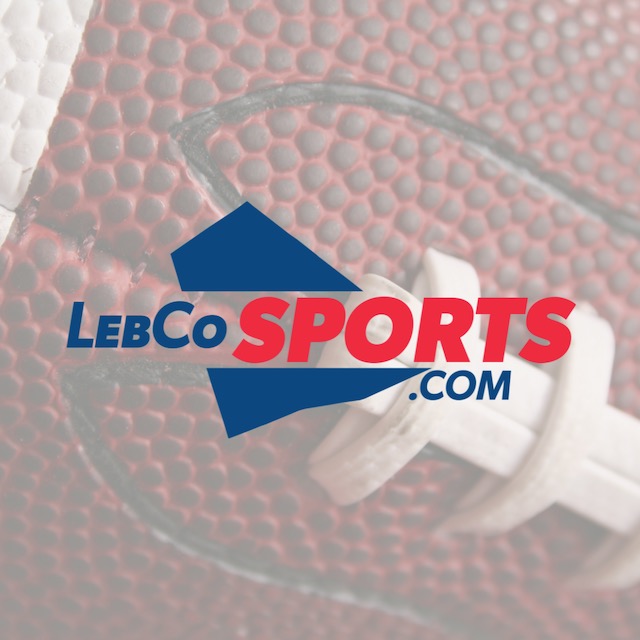 This article is intended to briefly touch on the LebCo High School Football Matchups ahead of Week 10 of the regular season.
Here is some information about the action from Week 8: Week 8 LebCo High School Football Results
---
If you like this type of coverage, please let us know by Following us on social media:
Twitter/X – @lebcosports1 and Facebook.
For any questions, comments, or discrepancies, please reach out to dan@lebcosports.com.
---
Annville-Cleona @ Northern Lebanon
Current Records
Annville-Cleona (6-3) / Northern Lebanon (4-5)
Current Power Rankings
Annville-Cleona – 1st AA – Top 4 qualify
Northern Lebanon – 13th AAAA – Top 10 qualify
Analysis
On paper, this has the potential to be one of the best games of the year.  It will be the physicality and speed of the Dutchmen, matched up against Northern Lebanon's strong defense.  For Northern Lebanon, they are playing for pride, as a loss to Pequea Valley following a week of illness all but ended their chances for a District Playoff berth. With that said, this is a key Section 5 matchup, as Annville enters with just one loss and could claim a share of the Section if Lancaster Catholic defeats Schuylkill Valley.  However, Annville will not be scoreboard watching, as they will have a battle with the Vikings on their hands.  The key to this game is if Northern Lebanon's sideline-to-sideline speed from its linebackers, led by Luke Shaffer, can slow the Annville option that features multiple running backs led by Cael Harter.  While the Northern Lebanon offense has had issues with consistency, they have started to click as of late.  It will be interesting to see how Coach Rice uses Myles Watson following last week's 5 touchdown performance, given that Moises Gonzalez will be back in the lineup.
Something of note here is that both teams had eerily similar losses to Schuylkill Valley.  Northern Lebanon lost 7-6, having missed a PAT and then were unable to convert on a field goal in the waning seconds. Annville-Cleona lost 14-13 following a blocked PAT and a 37-yard field goal that sailed wide.  While that doesn't mean much when it comes to playing each other, it is interesting to consider.
The game will take place at Northern Lebanon on Friday, 7:00 pm and can be heard on Froggy Valley 100.1
---
ELCO @ Berks Catholic
Current Records
ELCO (6-3) / Berks Catholic (4-5)
Current Power Rankings
ELCO – 9th AAAA – Top 10 qualify
Berks Catholic – 7th AAA – Top 6 qualify
Analysis
This game has playoff implications, which immediately makes it interesting.  While the Raiders will most likely make 4A Districts, they are likely not going to be taking any chances in leaving it up to fate.  For Berks Catholic, they need to win to make 3A Districts.  With both teams having something to play for, it should be a good matchup between two very good Football teams, who were both victims of Cocalico, Wyomissing, and Lampeter-Strasburg in Section 4.  ELCO hopes to rely on the strong team defense it showed last week in keeping Donegal off the scoreboard.  With a well-rested and hopefully healthy Jake Williams, along with Elliott Kreider a week removed from receiving a cast on his broken hand, look for the Raiders to be a bit more aggressive in the running game.  This game could come down to the trenches and ELCO has proven time after time that they will not back down from a fight.
Something of note, ELCO will be Berks Catholic's last Section 4 opponent before they make the move to Section 5 in the new alignment.
---
Hershey @ Palmyra
Current Records
Hershey (6-3) / Palmyra (2-7)
Current Power Rankings
Hershey – 9th AAAAA – Top 12 qualify
Palmyra – 21st AAAAA – Top 12 qualify
Analysis
Hershey will enter Buck Swank Stadium in hopes of handling their business and claiming their spot in the 5A District 3 Playoffs.  The Cougars know that and will be planning to make it more difficult than the Trojans expect. Palmyra has had a challenging season, but have played tough throughout.  In most games, they have missed out on some key plays that could have changed their fortunes.  Look for Palmyra to battle until the end.  If nothing else, it would be a good guess to assume that Coach Pavone is hoping to use this game against a major rival as a tool for future success within his program.
---
This game concluded on Thursday night with a 49-6 Cedar Crest victory.  Read more about the game by visiting our LebCo High School Football: Week 10 Preview
Lebanon @ Cedar Crest
Current Records
Lebanon (0-9) / Cedar Crest (7-2)
Current Power Rankings
Lebanon – 18th AAAAAA – Top 8 qualify
Cedar Crest – 8th AAAAAA – Top 8 qualify
Analysis
Cedar Crest has won ten straight editions of the Cedar Bowl.  By making it eleven in a row, the Falcons will qualify for the District 3 6A Playoffs.  There is no doubt that they have the firepower to pull off the win, especially after showing their depth in last week's win over Hempfield.  Lately, it has been Fernando Marquez showing that he is a versatile running back who is tough to stop in short and long yardage situations.  He's found his way to the end zone four times in each of the last two games.  However, the Cedars cannot sleep on the Cedar Crest passing game or the mobility of quarterback Jackson Custer.  The physical defense of Cedar Crest has also been something that has caused problems for their opponents.
For Lebanon, the Cedars may be outmatched, but they will look to use their athleticism to pull off a couple of big plays to make it interesting.
Look for Cedar Crest to attempt to build an early lead in order to provide rest and avoid injury ahead of a playoff appearance next week. The question is, can Lebanon foil that plan?
The game will take place at Cedar Crest on Thursday, 7:00 pm and can be heard on Froggy Valley 100.1
---
LebCo Football Rankings
1. Cedar Crest
2.  ELCO
3. Annville-Cleona
4. Northern Lebanon
5. Palmyra
6. Lebanon
(List compiled using District 3 Power Rankings)