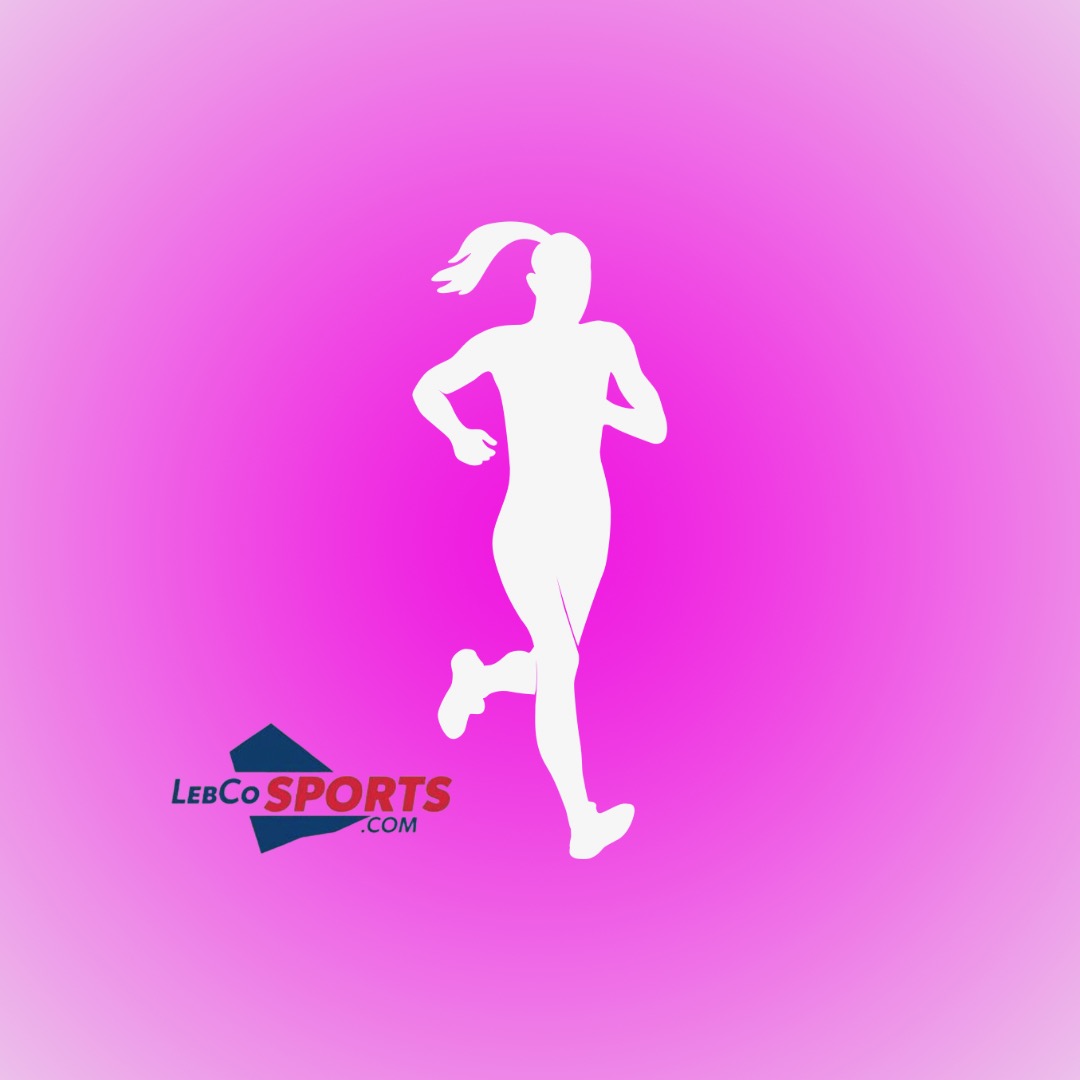 Below is our season outlook, highlighting each of LebCo's Girls Cross Country six teams. There are several talented athletes who hope to improve on what there were able to do last season, which should make for some excitement.
The full season kicks off Tuesday and then on Saturday morning, all of the LebCo teams will be racing at the LVC Dutchmen Invitational at Union Canal Park.
Check back often to LebCoSports.com and be sure to follow our socials for the latest: Twitter/X – @lebcosports1 and Facebook.
For comments or to report errors/discrepancies, please reach out to Dan (dan@lebcosports.com).
---
     Annville-Cleona Dutchmen 
Lancaster-Lebanon League Section 3
Head Coach: Caitlin Heller – 5th season
Key Returners: Megan Brophy (Sr.), Emily Maag (Sr.), Colbey Brown (Jr.), Nadia Lezon (Jr.), Emilie Stefanchik (Jr.), Madi Long (So.), Mackenzie Stellmach (So.), Leah Tshudy (So.)
Key Newcomers: Bryna Brinkman (Sr.); Emily Shearer (Fr.)
Key Losses: Nory Mitchell, Cassi Clemson
Outlook: After winning the 1A District 3 Championship in 2021, the move to 2A should have been an adjustment for Annville in 2022.  They did adjust . . . by winning another District Championship.  The success of last year gives the Dutchmen momentum as they race into 2023.  They will be returning sophomore Mackenzie Stellmach and senior Emily Maag, who both medaled at Districts last season.  Overall, they have a good balance of veteran leaders and talented youth that will continue to fuel team success this season.  They also have several members of this team, such as Megan Brophy, who were key contributors to the District 3 Track & Field Team Championship, which Annville won earlier this year.  This group is not content with what they have done so far and will look to add to their legacy.  When it comes to late season, championship racing, they may want to plan on ordering their matching team cardigans.
---
Cedar Crest Falcons 
Lancaster-Lebanon League Section 1
Head Coach: Brandon Risser – 19th season
Key Returners: Maggie Chernich (Sr.); Lizzie Lowe (Sr.); Maddie Lowe (Sr.); Audrey Fugate (Jr.); Eliana Schneider (So.)
Key Newcomers: Crest welcomed 7 new faces to their ranks
Key Losses: Grace Tadajweski, Jillian Tobias
Outlook: A 2nd place finish at the Lancaster Lebanon League Championship and 5th place finish at the District 3 Championships made the 2022 one of the most successful in the history of the program.  While Crest had to say good-bye to two of its top five, Grace Tadajweski and Jillian Tobias, they will return several other key athletes from a season ago.  That core unit will include Eliana Schneider and senior Lizzie Lowe, members of the 3200m Relay team that medaled at States in the Spring.  Although nothing is a sure thing in this sport, this group has the depth and the culture in place to continue their development.  The one thing above all else that they have shown is their willingness to compete, which is an attribute that will carry them far.  We will have to wait until they start racing to see how "far" will be defined.
---

 ELCO Raiders  
Lancaster-Lebanon League Section 3
Head Coach: Chuck Gerberich – 15th season
Key Returners: Desaray Nolt (Sr.); Shawna Donough (Jr.); Loni Olunwusi (Jr.)
Key Newcomer: Reagan Zwally (Fr.)
Key Losses: Izzy Zwally (LVC)
Outlook: The Lady Raiders finished 5-3 last season.  In 2023, they will be led by two juniors, Shawna Donough and Loni Olunwusi, who were both District 3 qualifiers last year. ELCO may lack the depth needed to compete for a Section title, but for cross country runners, the idea of hard work paying off is their reality.  One newcomer that may help with the depth issue is freshman Reagan Zwally, who is the younger sister of the recently graduated Izzy Zwally, ELCO's former top runner.  This group will be worth watching, as they will attempt to continue their development and drop those times throughout the Fall.
---
LVC Dutchmen Invite to feature all six LebCo teams 
Saturday, Sept. 9th – Union Canal Park 
Girls race at 9, Boys race at 9:45
---
 Lebanon Cedars
Lancaster-Lebanon League Section 1
Head Coach: Tom Pearson – 9th season
Key Returners: Ella Whalen (So.)
Key Losses: Mileyska Calderon Calderon
Outlook: The Cedars struggled with numbers and injuries throughout 2022. Their most consistent runner was senior Mileyska Calderon, who was putting in the necessary work to become a better sprinter/jumper ahead of her final season of high school track. For Calderon, this approach paid off with a 4th place State Championship finish in the Long Jump and also the Lebanon Track & Field 100m record.  Coach Pearson knows that numbers will continue to be an issue this season, but is always hoping to find another athlete like Calderon (hopefully a group of them), who is willing to put in the extra work to improve herself.  That begins with sophomore Ella Whalen who has shown consistent improvement, as she works to set a personal record each time she lines up.
---

Northern Lebanon Vikings
Lancaster-Lebanon League Section 3
Head Coach: Tricia Schafebook
Key Returners: Layna Horner (Sr.); Jade Kasprowicz (Jr.); Alexis Schreckengost (So.)
Key Newcomers: Clarissa Schamber (So.)
Key Losses: Toccoa Boyer, Reilly Harmon, Alyssa Marlowe (PSU – Hazleton – soccer), Lauren Murray, Ash Rich, Sara Rich, Erin Shuey, Kadence Shuey
Outlook: Following the graduation of eight members of last year's team, numbers are down for the Northern Lebanon roster this season. However, this does not mean that the spirits of Coach Schafebook's runners have taken a hit.  The girls they do have are working hard on a daily basis, working on improving themselves and their chances for postseason competition. Sophomore Alexis Schreckengost is one who is doing just that after finding success during her freshman season and finishing just out of reach of making Districts.  While the small teams may not win meets, don't ever count a team like Northern Lebanon out when it comes to finding success.
---
Palmyra Cougars
Mid-Penn Conference – Keystone Division
Head Coach: Dave Hollen – 9th season
Key Returners: Abby Berarducci (Sr.); Ceci Cole (Jr.); Avery Rohrer (Jr.); Ellie Schaffer (Jr.);  Andrea Cooper (So.)
Key Newcomers: Helena Baker (Fr.); Amber McCurdy (Fr.); Leah Senft(Fr.)
Key Losses: None
Outlook: In the 2022 season, Palmyra finished with a 5-3 record in the Keystone, after graduating several key athletes the year prior.  Unfortunately, a frustrating late season injury to Abby Berarducci hindered postseason plans.  With Berarducci is now healthy following a successful season on the track, she is looking to lead the Lady Cougars.  Joining her in the leading trio again will be juniors Ellie Schaffer and Avery Rohrer, who look to improve upon their seasons that qualified them for Districts.  In fact, Palmyra will return six girls who qualified for Districts in 2022, allowing them to score as a team.  They did not graduate anyone and will only add to their depth with some new recruits to the varsity level.  If Palmyra can move forward as a pack, this team has the chance to do some impressive things this season.
---
If you are looking to provide feedback or are a business or individual interested in providing sponsorship to aid our mission at LebCoSports, you are asked to contact Dan by emailing dan@lebcosports.com.

Lebanon Federal Credit Union