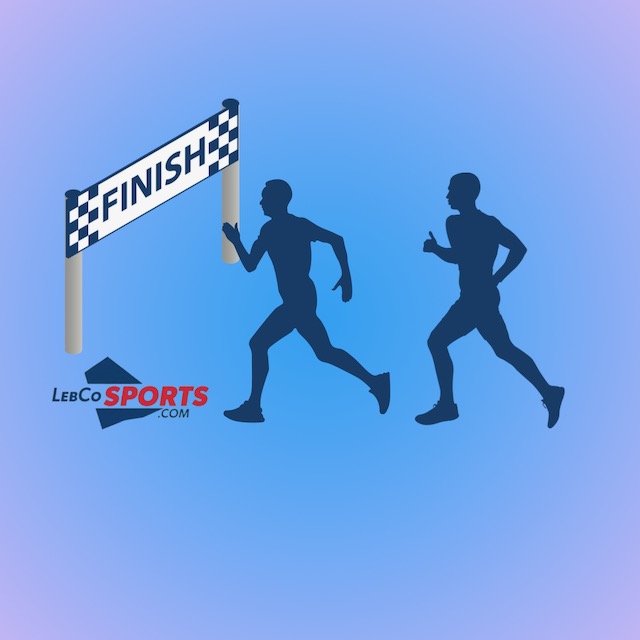 Below is our season outlook, highlighting each of LebCo's Boys Cross Country six teams. There are several talented athletes who hope to improve on what there were able to do last season, which should make for some excitement.
The full season kicks off Tuesday and then on Saturday morning, all of the LebCo teams will be racing at the LVC Dutchmen Invitational at Union Canal Park.
Check back often to LebCoSports.com and be sure to follow our socials for the latest: Twitter/X – @lebcosports1 and Facebook.
For comments or to report errors/discrepancies, please reach out to Dan (dan@lebcosports.com).
---
     Annville-Cleona Dutchmen 
Lancaster-Lebanon League Section 3
Head Coach: Caitlin Heller – 5th season
Key Returners: Samuel Domencic (Sr.); Dominic Basselgia (Jr.); Matt Clemson (Jr.); Landon Hostetter Jr.); Oliver Funck (So.); David Moran (So.); Z Moyer (So.); Luke Tshudy (So.)
Key Newcomers: Garrett Gigous (Sr.); Keaton Flynn (Jr.); Shayn Wilson (Jr.)
Key Losses: Drew Dorsey
Outlook: Last year, the Dutchmen ran their way to the Lancaster Lebanon League Section 3 Championship and otherwise had a successful season. However, the Dutchmen fell just shy of qualifying for States as a team, which had fueled their fire heading into '23, especially as mostly every young man returns to the starting line.  This group will be led by junior Landon Hostetter, the District 3 1A Champion who finished 5th in the State.  Hostetter was joined at States by Matt Clemson and Oliver Funck, who will both look to continue their development this season.  As a whole, this group has put in the work and will be ready to compete.  Look for Annville to again have several members of its squad lining up at the start line of the big race in November, with the goal of doing it as a team this time around.
Note: If you've read our other Season Outlooks for Annville, you may have seen several of these names, as many of them are dual-sport athletes.
---
 Cedar Crest Falcons 
Lancaster-Lebanon League Section 1
Head Coach: Brandon Risser – 19th season
Key Returners: Ben Causak (Sr.); Jake Perhonitch (Sr.); Arturo Chavez-Ramirez (Jr.): Viseth Meng (Jr.):  Jack Williams (Jr.):  Anthony Figueroa (So.); Travis Furmanski (So.)
Key Newcomers: 18 new runners join Crest this season
Key Losses: Owen Sparks (IUP); Kyle Rauchut (Slippery Rock – for track);  Max Wauhop
Outlook: In 2022, the Cedar Crest team was competitive and finished with a 5-2 record before finishing 5th at the Lancaster Lebanon League Championships.  The Falcons return with many of the key runners from last season, including State qualifier Ben Causak, who hopes to continue his improvement during his senior year.  Crest has some depth spread across all grade levels, including their two sophomores Anthony Figueroa and Travis Furmanski, who were among the best 3200m runners in the county during the Spring season.  With a summer of training behind them and the athletes having begun taking ownership for their success, this Crest team may very well return to the top of Section 1.
---

 ELCO Raiders  
Lancaster-Lebanon League Section 3
Head Coach: Chuck Gerberich – 15th season
Key Returners: Wesley Doll (Sr.); Camden Marquette (Sr.); Deacon Shearer (Sr.); Gabe Asper (Jr.); Chad Keller (Jr.); Grant Liskey (Jr.)
Key Newcomers: Ethan Donough (Fr.)
Key Losses: Landen Brubaker
Outlook: The Raiders enter 2023 after finishing last year with a 5-2 regular season record and qualifying two runners for the PIAA State Championships, Landen Brubaker and Chad Keller. After finishing 90th at States, it will be the junior Keller who will be leading an ELCO team that comes off of a hard summer of logging miles, as they hope to improve their odds for a Section 3 title.  One additional runner that may help these chances is senior Camden Marquette who may join in on the distance running fun when available and not required helping to lead the ELCO Raider Soccer team.  They have the depth and put in the work, so it will be interesting to see how far Coach Gerberich's crew can push the limits this season.
---
LVC Dutchmen Invite to feature all six LebCo teams 
Saturday, Sept. 9th – Union Canal Park 
Girls race at 9, Boys race at 9:45
---
 Lebanon Cedars
Lancaster-Lebanon League Section 1
Head Coach: Tom Pearson – 9th season
Key Returners: Ramon Urena (Sr.); Tyler Long (Sr.); Brendon Shaak (Sr.); Owen Kreider (Jr.); Gavin Sheetz (Jr.)
Key Newcomers: Thadeous Gilbert (So.); Samuel Hershey (Fr.)
Key Losses: None
Outlook: Last season, looked to be a rebuilding year after graduating some top-end talent, the Cedars found success and placed 10th at Leagues.  One of the major reasons for this was the emergence of boxer turned distance runner, Ramon Urena Batista, who qualified for States.  Now a senior, Urena Batista is one of the top runners in the region and reminded everyone of that when he captured the early season Warwick Twilight 3K race (see below).  Lebanon has depth beyond their leader, as they bring back all five of their top runners from last season.  With some talented new faces in the mix, the veterans look to translate their hard work into some stellar times this season.  Look for Lebanon to improve upon their 10th place finish, especially given that the League Championship will be run on their home course at South Hills Park.
Video Credit: Central PA Runner 
---

Northern Lebanon Vikings
Lancaster-Lebanon League Section 3
Head Coach: Tricia Schafebook – 15th season (non-consecutive)
Key Returners: Joseph Escobales (Sr); Gavin Kubica (Sr.); Caleb Sanders (Sr.); Tyler Shunk (Sr.); David Boyer (Jr.); Ben Clemmer (Jr); Luke Hentz (So.); Josiah Kelly (So.); Thad Raub (So.); Tucker Reiber (So.); Connor Troxell (So.)
Key Newcomers: Charles Bomberger (So.); Evan Driscoll (So.); Carter Kubica (Jr.); Carlos Polanco (Fr.)
Key Losses:Kenny Battistelli, Aidan Bertrand, Skylar McGinity, Zed Rodriguez
Outlook: With a 4-3 regular season record in 2022, the Vikings will be looking for even more in 2023.  As a team they will benefit from a large group of runners that has been working hard over the summer.  The top returner is Tyler Shunk, who was the lone Northern Lebanon male to make States after finished 22nd at Districts.  He finished 119th in the State. The team's added depth and experience will add to the pieces around Shunk, giving them an opportunity to really make their mark this season.  Keep your eye on this group, because where there is one standout runner, there are typically several more who find their new plateau.
.
---
 Palmyra Cougars
Mid-Penn Conference – Keystone Division
Head Coach: Dave Hollen – 9th season
Key Returners: Logan Mierzwicki (Sr.);  Josh Townsend (Sr.); Jake Vottero (Sr.); Ethan Yorty (Jr.); Cornelius Cummings (So.)
Key Newcomers: Cohen Claar (Jr.); Josh Miller (Jr.)
Key Losses: Colin Kirkpatrick, Camden Lynch
Outlook: Following heavy losses to graduation the year prior, the Cougars worked through growing pains last season.  They return in 2023 with a seasoned group of veterans that are looking to improve on their previous marks.  The senior heavy group will actually be led by sophomore Cornelius Cummings, who had a tremendous freshman year in cross country, swimming, and track. Joining Cummings in pushing Palmyra up in the pack will be senior Jake Vottero. Beyond their 1-2 punch, much of the success will rely on the development of their pack.  As they have put in the work over the summer, there should be marked improvement over last year's 3-3 regular season record.
---
If you are looking to provide feedback or are a business or individual interested in providing sponsorship to aid our mission at LebCoSports, you are asked to contact Dan by emailing dan@lebcosports.com.

Lebanon Federal Credit Union