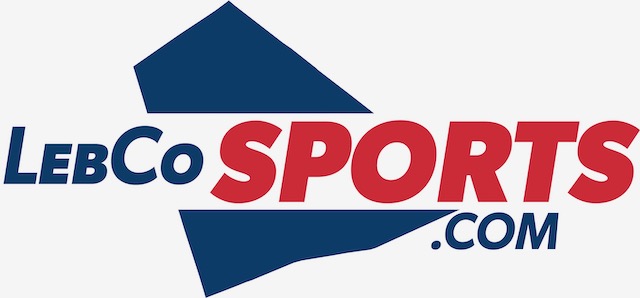 While we make our best efforts to post scores in a timely fashion, sometimes it is difficult.  Please help us by reporting scores to scores@lebcosports.com or use Twitter to tag us @lebcosports1.  
You do not need to have a Twitter account to view the "Summary" attached to some of the contests.
Home teams are listed in italics
Saturday, September 30th
BOYS SOCCER
Palmyra 7, Donegal 0
ELCO 3, Blue Mountain 0
---
Friday, September 29th
FIELD HOCKEY
Cedar Crest 2, Lampeter-Strasburg 0
GIRLS SOCCER
Berks Catholic 2, ELCO 1
BOYS SOCCER
Lancaster Mennonite 4, Annville-Cleona 0
FOOTBALL
Cedar Crest 36, Reading 0
Cocalico 56, ELCO 7
Annville-Cleona 41, Kutztown 40
Schuylkill Valley 7, Northern Lebanon 6
Lower Dauphin 28, Palmyra 7
Conestoga Valley 56, Lebanon 6
---
Thursday, September 28th
GOLF
Mid Penn Championship
Palmyra's Sean Kelly finished tied for 19th overall with a 79 (+7).  Alexa Knapp competed in the girls competition, shooting a 109 on the course.
FIELD HOCKEY
Palmyra 1, Hershey 0 Summary
ELCO 2, Garden Spot 0 Summary
Lancaster Country Day 3, Northern Lebanon 2 Summary
GIRLS SOCCER
New Covenant 6, York Country Day 0 Summary
Warwick 2, Cedar Crest 1
BOYS SOCCER
New Covenant 12, Harrisburg Academy 2
Lampeter-Strasburg 4, Cedar Crest 0
GIRLS VOLLEYBALL
ELCO 3, Octorara 0
Ephrata 3, Lebanon 0
Lancaster Catholic 3, Northern Lebanon 0 [25-23, 25-17, 25-13]
GIRLS TENNIS
Lancaster Lebanon League Team Championship – 1st Round Elizabethtown 5, Annville-Cleona 0
Regular Season
ELCO 3, Garden Spot 2
Lampeter-Strasburg 7, Lebanon 0
CROSS COUNTRY
Annville-Cleona v Northern Lebanon & Pequea Valley (@ AC)
Boys: Annville-Cleona 22, Northern Lebanon 39; Annville-Cleona 15, Pequea Valley 50; Northern Lebanon 15, Pequea Valley 50 AC Summary / NL Summary
Girls: Annville-Cleona 15, Northern Lebanon 50; Annville-Cleona 15, Pequea Valley 50; Northern Lebanon v Pequea Valley – No Score AC Summary
---
Wednesday, September 27th
GOLF
Lebanon County Championship
Team Champ: Cedar Crest
Individual Champ: Dylan Ramsey (Cedar Crest)
BOYS SOCCER
Lebanon 1, Donegal 0
ELCO 1, Octorara 1
Annville-Cleona 4, Lancaster Country Day 3 (OT)
Palmyra 3, Mechanicsburg 1
Lancaster Catholic 3, Northern Lebanon 0
GIRLS SOCCER
Annville-Cleona 8, Lancaster Country Day 1
ELCO 1, Octorara 0
Mechnicsburg 6, Palmyra 0
GIRLS TENNIS
Palmyra 4, Cedar Cliff 1
ELCO 3, Linden Hall 2
Annville-Cleona 7, Northern Lebanon 0
GIRLS VOLLEYBALL
Hempfield 3, Cedar Crest 0
FIELD HOCKEY
Manheim Central 5, Cedar Crest 0
---
Tuesday, September 26th
FIELD HOCKEY
Annville-Cleona 2, Lancaster Country Day 1 Summary
ELCO 11, Lebanon 0 Summary
Northern Lebanon 5, McCaskey 0
Palmyra 5, Mechanicsburg 0
GIRLS VOLLEYBALL
ELCO 3, Columbia 1
Conestoga Valley 3, Cedar Crest 0
Lampeter Strasburg 3, Lebanon 0
CROSS COUNTRY
Lebanon @ Penn Manor
Boys: Lebanon 25, Penn Manor 32 Summary
Palmyra v Susquehanna Twp & Mechanicsburg (@M-Burg)
Girls: Palmyra 15, Susquehanna 50; Palmyra 25, Mechanicsburg 31
Boys: Palmyra 18, Susquehanna 45; Mechanicsburg 27, Palmyra 28
Cedar Crest v Manheim Township & Warwick (@Warwick)
Girls: Manheim Central 20, Cedar Crest 39; Warwick 24, Cedar Crest 36
Boys: Manheim Central 20, Cedar Crest 35; Warwick 25, Cedar Crest 30
ELCO v Cocalico & Solanco (@Cocalico)
Girls: ELCO 15, Cocalico 50; Solanco 17, ELCO 38
Boys: Cocalico 23, ELCO 32; Solanco 23, ELCO 32
---
Monday, September 25th
GOLF
Lancaster Lebanon League Championship
Dylan Ramsey (Cedar Crest) finished 2nd overall. Logan Francis (Annville-Cleona) finished 1st among AA golfers. Cedar Crest (AAA) & Annville (AA) each finished 2nd in their respective divisions. Results
GIRLS SOCCER
ELCO 2, Lebanon 0 Summary
Palmyra 8, CD East 0
Lancaster County Christian 5, New Covenant 4 Summary
BOYS SOCCER
Pequea Valley 2, Northern Lebanon 0
ELCO 7, Lebanon 0 Summary
GIRLS VOLLEYBALL
ELCO 3, Conrad Weiser 1
Palmyra 3, Lower Dauphin 1
FIELD HOCKEY 
Donegal 3, Cedar Crest 2 Summary
---
Previous Weekly Scoreboards