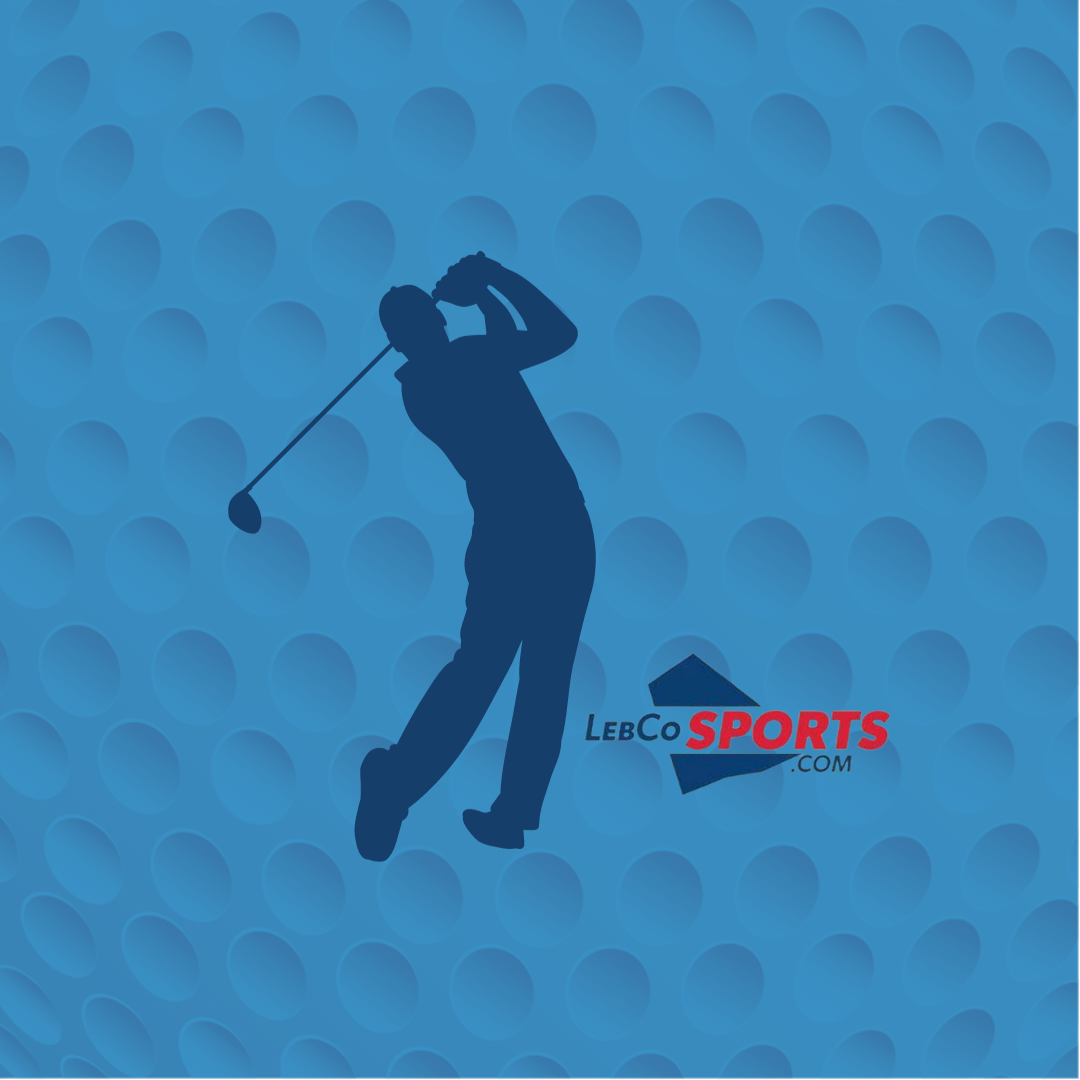 Below are the results from the Lancaster Lebanon League Golf Championships. The Mid Penn (Palmyra) results will be added after their championship takes place on Thursday of this week.
For more on the regular season, visit our: LebCo Golf Regular Season Recap
---
If you like this type of coverage, please let us know by Following us on social media: Twitter/X – @lebcosports1 and Facebook.
For any questions, comments, or discrepancies, please reach out to dan@lebcosports.com.
---
Lancaster Lebanon League
On Monday, golfers from across the Lancaster Lebanon League battled the course 6,133-yard course at Tanglewood Manor Golf Club in Quarryville. Not only did the golfers have to take on the par 72 course and all of the challenges it provided, but the day was also made more difficult by the soggy conditions that slows the greens, with rain continuing to fall on and off throughout the championship round.
For the Lebanon County teams, there was much anticipation in the team competition, as Annville-Cleona and Cedar Crest were hoping to repeat at the AA & AAA champions. However, both teams knew that they would need to play amazing rounds of golf to hold off their rivals, Pequea Valley and Manheim Township. In both cases, our local teams fell just short, finishing 2nd in each division. For the Dutchmen, they were outdueled by just a single stroke by the seasoned Pequea team. Cedar Crest also made it quite a match against the Streaks, finished six strokes behind their Section 1 rival.
In the AA individual standings, it was Annville sophomore Logan Francis who led the way to take gold. Francis shot a 79 (+7) to win the event by two strokes over the next nearest competitor, Ian Kennett of Lancaster Mennonite. Francis was not the only Dutchman to finish high on the AA leaderboard, as junior Reagan Flynn finished 4th with an 83 (+11). Both young men have now earned the opportunity to golf at Districts next week.
In the AAA competition, it was Dylan Ramsey finishing as the silver medalist for the 2nd straight year. The Cedar Crest sophomore (and reigning State Champion) made a late charge, but could not catch Penn Manor's Jesse Shue. Ramsey ended the day shooting par, while the winner shot a 68 (-4). Along with Ramsey, Cedar Crest qualified three others for Districts: Davin Kolter (Fr.), Carson DiBiaso (So.), and Dayton DiBiaso (So.).
The District 3 Championships will take place on October 6th & 7th, with the six Lancaster Lebanon League golfers from Lebanon County competing for their chance to compete in the PIAA State Tournament, which is set to take place on October 16th & 17th.
Team Results
2nd Place AAA – Cedar Crest (313)
2nd Place AA – Annville-Cleona (346)
11th Place AAA – Northern Lebanon (369)
Individual Results
AAA Boys
Dylan Ramsey, Cedar Crest – 72 – 2nd place #
Davin Kolter, Cedar Crest – 79 – 8th place (tie) #
Carson DiBiaso. Cedar Crest – 80 – 10th place (tie) #
Dayton DiBiaso, Cedar Crest – 82 – 10th place (tie) #
Isaac Wolfe, Cedar Crest – 83
Ethan Rader, Cedar Crest – 82
Colin Bogart, ELCO – 85
Brady Keath, ELCO – 86
Vincent Battistelli, Northern Lebanon – 89
Leland Kohr, Northern Lebanon – 90
Gavin Sheetz, Lebanon – 94
Levi Shoemaker, Northern Lebanon – 94
Morgan Shanaman, ELCO – 95
Brian Bicksler, Northern Lebanon – 96
Ben DiScuillo, Lebanon – 99
Ashten Putt, Northern Lebanon – 103
Mason Bender, Lebanon – 121
Riley Clinger, Northern Lebanon – 122
# denotes District 3 qualifier
Par 72
AA Boys (Annville-Cleona)
Logan Francis – 79 – 1st place #
Reagan Flynn – 83 – 4th place #
Andrew Heller – 90
Wesley Heller – 94
Owen Wright – 110
Gus Giurintano – 119
# denotes District 3 qualifier
Par 72