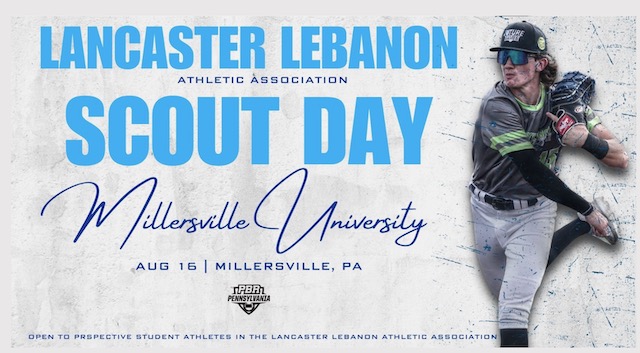 "If you're good enough, scouts will find you" is an oft-used phrase in reference to any young athlete, but it seems to be a "baseball thing" more than other sports. In Dan Cevette's case, that might have been partially true. Drafted 94th overall in the 2002 Amateur Major League Baseball Draft, Cevette was obviously a bit of an outlier. He was a 6'4" left-handed pitcher who threw 88 to 91 MPH — the theoretical holy grail left handed pitcher who gets outs — likely overcame that he grew up in the middle of nowhere. "We graduated thirty-two kids in my class" at Elkland High School, according to Cevette. Still, it took a trip to an All American event in Florida that got Cevette "noticed." From there, his size and performance did the rest.
However, few kids coming out of high school are left-handed pitchers with plus stuff or slick fielding, hard-hitting shortstops or lightning fast centerfielders with gap-to-gap power. The "if you're good enough" maxim might not even work well to get those student-athletes recruited and enrolled in collegiate baseball programs. "There's a fit for everyone" Cevette noted, which is key because the conventional wisdom is that a very select few—even the best of the best in your local area—play sports beyond high school. According to the NCAA, 7.5% of high school baseball players participate in college baseball in NCAA sanctioned programs (Estimated probability of competing in college athletics – NCAA.org).
The National Junior College Athletic Association (NJCAA) and the National Association of Intercollegiate Athletics (NAIA) are the other two college athletics sanctioning bodies that provide opportunities for post-secondary athletics. The numbers don't lie—playing sports in college is not a given. There are about 750 high schools in PA with about 35 players in the baseball programs grade nine through twelve, according to Cevette. When you factor in that NCAA Division 3 schools cannot offer "athletic money"and that D1 and D2 Baseball programs can only offer 11.7 scholarships, a stark contrast to the 85 offered by football programs, "being good enough to be found" is likely a long shot compared to finding the right events to get exposure.
Enter Prep Baseball Report (PBR), one of the largest and most well-regarded scouting services for high school student-athletes. Cevette is the owner of the PBR-Pennsylvania and PBR-New York territories and leverages the PBR brand's "hyper-local focus." PBR posits itself to be "the No. 1 resource for amateur baseball in each state through (their) variety of events…staff…coverage…and multimedia platforms," according to the prepbaseballreport.com website. According to Cevette's Twitter/X account (@DanCevette), PBR- PA and PBR-NY have covered roughly 3,000 players this summer alone. The account, which has 58,000-plus followers, features posts from Cevette with positive baseball advice as well as the routine promotion of student-athletes.
PBR-PA will host its first ever "Scout Day" specifically for Lancaster Lebanon League baseball players on August 16, 2023 at Millersville University. While there is a fee to attend, each prospect will receive a vaunted "PBR Profile," which is the interface for college coaches, potential recruits get their measurable (60 yard dash time, throwing velocity for infielders and outfielders, exit velocity for hitters, radar readings for pitchers, among others). Additionally, those attending will also get video and social media exposure.
PBR uses state-of-the-art technology as well as a robust social media team to provide information to players and, more importantly, college coaches. "Back when I was drafted," Cevette said, "scouts used a radar gun, stop watch, and intuition. The game has grown. Combine that with new technology and it produces information; knowledge is power." Cevette pointed out that baseball has begun to embrace these cutting edge tools. "At PBR, we use TrackMan for all ball flight data — hitting and pitching— and players have the data at their fingertips to improve their game," Cevette said, adding "they use it at college and pro levels — why wouldn't a college recruit use it?"
While "metrics" or "measureables" might be enough to start the conversation, college baseball recruiting conventional wisdom is that a college coach needs to see the player with his own eyes in addition to seeing video and data. College coaches often attend PBR events, but even if they don't, the PBR social media presence "gets the word out." Over 1,000 college baseball coaches across the country subscribe to PBR and have access to profiles and metrics. But the community of baseball coaching is small and since Cevette is well connected he often gets requests about a kid he posted or re-tweeted. "We have the ability to send info immediately and we do, without question. We can provide honest feedback that we see with our own eyes to give context to the numbers," Cevette said.
Annville-Cleona High School Athletic Director Tommy Long sees great value in the event. "The more players can showcase their talents and get real, measured data, the more marketable they become in the very competitive recruiting world," Long said. In addition to his professional role, Long is also a "baseball dad," with son Tyler playing Division 1 baseball at Mount Saint Mary's in Maryland. He described showcases as being "vital" to being recruited, noting that they often lead to on campus visits to further the process.
Cevette sees the upcoming Lancaster Lebanon Scout Day as the "first annual" such event. Recognizing that the timing conflicts with fall sports practices, PBR continually looks to modify schedules and event dates. Cevette himself was a multi-sport athlete and encourages student-athletes to do the same. If players miss this event, there will be others, including fall events and indoor winter events.
For players interested in the LL Event at Millersville University on August 16, 2023, click the link below to claim your spot.
EVENT REGISTRATION: PBR Lancaster Lebanon Scout Day

Lebanon Federal Credit Union