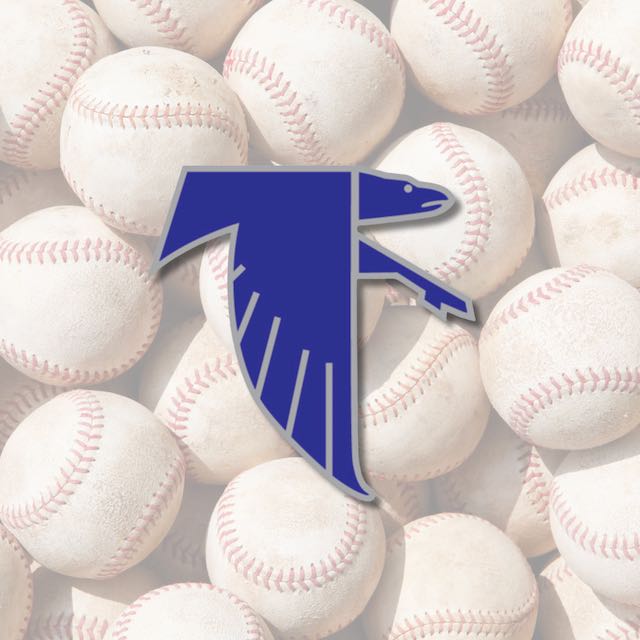 Cedar Crest High School Baseball entered the "LanCo Midget League" in the National (17u) Division for the first time in 2023. The team finished 6-5-1 under head coach Austin Beard, a right-handed pitcher for Northampton Community College and a 2022 CCHS grad. In the regular season, Crest finished in 6th place, qualifying them for the prestigious LNP Tournament. They face Garden Spot, the #3 seed, at 5:30pm on Tuesday, July 25, 2023.  The game will have a special feel to it, as it will be played at Clipper Magazine Stadium, the home of the Lancaster Barnstormers and where another Cedar Crest alum, Joseph Carpenter, has been tearing it up almost nightly.  Cedar Crest is the only Lebanon County team in the league.
Here are some storylines as the Falcons head into single elimination playoffs:
SENIORS (and a JUNIOR) LEAD THE WAY: 2024's Dayton DiBiaso (.323 average, .930 OPS), Dylan Fegley (.321 avg. .888 OPS), Caleb Dorshimer (.764 OPS, 5RBI), Connor Lane (.421 on base percentage), and 2025's Logan Oriel (.296 avg., .916 OPS) have led the highlight reels various times this year. Owen Brown ('24) recently returned from a spring season injury and is working his way back into playing form. Landon Kreider ('25) has been outstanding at the plate as well, leading the team with a .387 average and 8 RBI.
PLENTY OF CONTRIBUTORS: Logan Oriel, Luke Oriel ('25), and Carson DiBiaso ('26) each swiped six bases. Vinny Good ('25) got on base at a .407 clip.  Dominic Roth ('24) has missed the last few games with a minor injury after contributing a .286 average and .375 on base percentage.
ON THE MOUND: Fegley's 1.57 ERA in 26.2 innings with 39 strikeouts leads the Falcons staff and his record stands at 2-1. Kreider has been outstanding on the mound as well, with a 2.26 ERA in 21.2 innings with 18 punchouts, also with a 2-1 record. Lane's 8.2 IP featured 11 whiffs and no walks, leading to a 1-0 record. Luke Oriel picked up two saves.
OFFENSE SHOWING SIGNS OF LIFE: Early offensive explosions gave way to a mid-summer lull. The bats have begun showing signs of life to complement starting pitching that has been very good all season. With wins of 10-2 (Cocalico), 8-3 (Octorara), and 6-2 (Donegal) in the first half of the season to come out of the gate with a 5-1 record, Crest's offense struggled in early July. With losses of 3-2 (Conestoga Valley), 14-4 (Neffsville, also known as Manheim Township) 7-3 (Penn Manor) and a 3-2 win over SWS (Lampeter Strasburg), a tough 10-9 loss to end the season at Ephrata featured an offensive outburst the bodes well for playoffs.
Cedar Crest Roster
Rising Senior Class (2024): Owen Brown, Dayton DiBiaso; Caleb Dorshimer, Dylan Fegley, Connor Lane, Logan Oriel, Dominic Roth, Finn Royer, and Gavin Schreier
Rising Junior Class (2025): Austin Brubaker, Carter Eisenhauer, Vincent Good, Landon Kreider, and Aaron Krumbine
Rising Sophomore Class (2026): Carson DiBiaso, Brayden Dorshimer, Jack Lambros, Jayden Marley, Aiden Miller, Luke Oriel, and Tyler Toscano
 For more on Cedar Crest's decision to join the LanCo Midget League, check out our previous coverage: Cedar Crest Building Foundation for Future
Here is a look at some of the action from the June 20th game against Lititz:
2025 Landon Kreider with a ꓘ in bottom of the first against Lititz Odd Fellows in LanCo Midget League action. 0-0 Top 2. pic.twitter.com/GMf8prhe1g

— Cedar Crest Baseball (@crestbaseball) June 20, 2023
---
A special thanks to members of the Cedar Crest Baseball community in helping to compile this article.

Lebanon Federal Credit Union