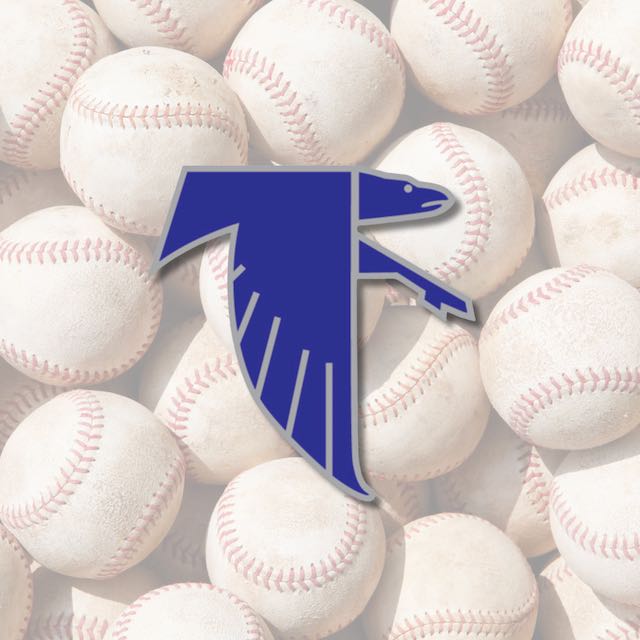 Coach Matt Knox has a vision for Cedar Crest High School Baseball. Entering his third year as the head coach of the Falcons' Baseball program, Knox's goal was, is, and will be to win the Lancaster-Lebanon League, go to Districts, and go to States. Indeed as a player, he experienced those benchmarks and wants to return the program to its former glory. Knox was a member of the District 3 3A Championship team in his senior year of 1998, the middle of a seven year run with six D3 appearances. With appearances in 2018 and 2021, you have to look back to the Chris Groff era of 2007-2012 in which CCHS won the D3 title in 2010 and 2012 as the last era of Falcon dominance. "I believe we can get there again, but life in Section One of the Lancaster-Lebanon League is not easy," Knox said recently. But offseason development is crucial to the mission.
One of the challenges for the Falcons is a lack of a cohesive product for the summer at the high school level. In Legion, varsity players are spread across three teams—Fredericksburg, Richland, and Myerstown. Legion is often a sprint to get the season complete by the second week of July and Pennsylvania is the only state in the Union that still requires wood bats. This year, no team with CLSD players advanced to Regionals. At the JV level, players head to North Cornwall Junior Legion, Ebenezer VFW Teeners, or Iona VFW Teeners. "The kids have to play together to develop trust in the system and in each other," Knox continued.
Coach Knox recognizes the efforts of community volunteers who coach and respects their efforts. He also recognized the need to get the players together outside the high school season. Coach Knox worked with the baseball booster club to obtain funding for and form a 17-and-under (17u) team to join the Lancaster County Midget Baseball League. The League has been around for nearly a quarter century and is the result of the merger of three independent leagues. The championship event, the prestigious LNP Tournament, dates back to 1946 and is currently hosted by Clipper Magazine Stadium, home of the Lancaster Barnstormers. Most importantly, the league is based on school district boundaries, which allows Knox to have his players work together in the summer. Reinforcing defensive bunt and steal coverages, similar offensive signs, and utilizing the same schemes for cutoffs, relays, and various on field tactics is critical work that needs to occur outside the regular season.
Faced with competing priorities of his full time gig as proprietor of Elite Baseball and with a young family of his own, Knox turned to a former CCHS player and current college pitcher, Austin Beard, a 2022 Crest alumni to coach the 17u team. Beard, a hard throwing right handed pitcher who is a rising sophomore at JuCo Northampton Community College, a team that is perennially ranked nationally, was a "right place-right time" hire. Opting to take the summer to train and not throw competitively, Beard is a rare commodity—a guy with a pedigree who is loyal to his alma mater and was available. "It was kind of a perfect storm—most guys are either playing in college or men's leagues and working full time," according to Knox. "Austin knows the players, knows our system, knows the game, and it's worked really well so far."
For his part, Beard has enjoyed reconnecting with the Falcon Baseball program. "We didn't win a whole lot my senior year, so I kind of feel like I have some unfinished business. I want to see these guys and this team do well." Beard relies on what he has learned as a college baseball player to develop advanced skills for his former teammates and current players. That includes his new-found talent of hitting a fungo. "That's what happens when you become a PO (pitcher only)," he said with a smile. Still, he leveraged his older brother, Messiah University infielder Dylan Beard (CCHS '21), to help with advanced work on infield and hitting skills and has worked in Jake Arnold, a travel teammate and Charleston Southern (Division 1) pitcher as a base coach and second set of eyes in the dugout. "I'm glad that I've had the opportunity to help out and to learn coaching skills at the same time, and the players have been great—they're really beginning to buy into Coach Knox's vision," according to Austin Beard. His coaching staff includes his Dad, Steve Beard, who keeps the score book and coaches bases.
The Cedar Crest 17U team completes the regular season with a game at home (CCHS) on July 18 at 6pm and away at Ephrata's War Memorial Field on July 20 at 7:00pm. With one win, the Falcons will qualify for the LNP Tournament beginning July 24, 2023 at Clipper Magazine Stadium.

Lebanon Federal Credit Union