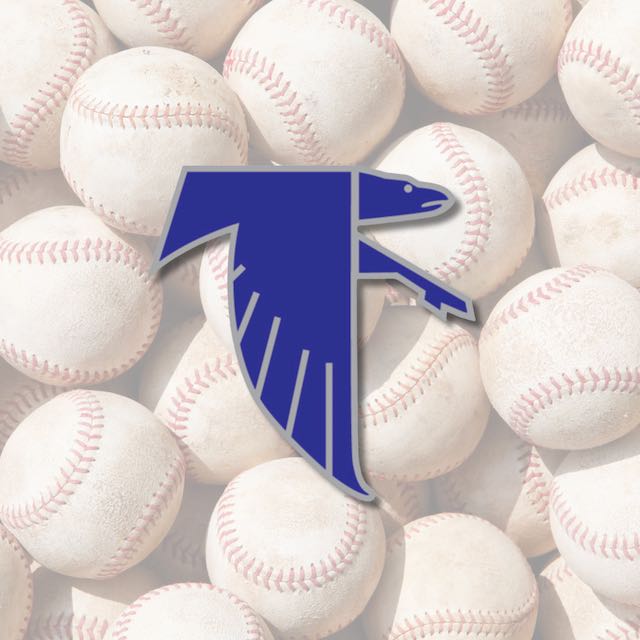 In the end, it wasn't as much about the wins, the personal performances, the opportunity to play at "The Clipp," or even the history that was made along the way. Those things were clearly important, but words like "growth," "culture," "resiliency," and "family" won the day. On a humid Thursday night under the lights at Clipper Magazine Stadium, and despite a furious comeback attempt, the Cedar Crest 17u baseball team fell to Ephrata 7-5 in the prestigious LNP Tournament.
"I'm so proud of how you guys didn't give up or quit even when we were down 6-1. You battled to the end and I am proud of each and every one of you" were the postgame huddle thoughts from head coach Austin Beard, the nineteen year old who graduated from Crest in '22. In addition to CCHS making history as the only Lebanon County team to play in and win a game in the LNP, Beard was the youngest head coach in this year's tournament and perhaps in the history of the event. "I coached against some other current college guys and some recent college grads, so it was nice to see younger baseball guys being able to give back." Rising senior Dayton DiBiaso saw upside as well. "It was awesome having him as the head coach. I wanted to show the younger guys that, while we all know him as a friend and teammate, he deserved our respect as a coach as well," DiBiaso said.
Entering the tourney as the #6 seed, Crest made quick work of #3 seed Garden Spot, behind the newest Falcon, Dylan Fegley (class of 2024). Fegley's family moved into the district and Dylan will complete his high school career at CCHS after a deep run in PIAA with Northern Lebanon. In the quarterfinals, Fegley dominated from the mound and at the plate. In addition to a 2 for 4, two RBI night, Fegley carried a no-hitter into the 7th inning, eventually finishing the complete game 91 pitch outing with a 7-2 win, with nine strikeouts. "Dylan established his fastball early and worked in the slider and changeup when he needed them—but the fastball was really explosive," according to Beard. Fegley was consistently 84-85 mph and touched 87 mph on the stadium radar gun.
Taking a three-run lead in the 4th and adding four in the 7th, the Falcons stole eight bases and had Garden Spot pitching in "hitters' counts" much of the night. A double by 2024 Logan Oriel in the fourth followed up aggressive baserunning to take the lead. Oriel drew a walk and stole a base in the seventh to set up 2026 shortstop Carson DiBiaso's scorched single to extend the lead to 4-0 before the flood gates opened. A couple walks and a hit batter and a Fegley RBI single ran the lead to seven. While Garden Spot rallied in the 7th, 2024 Owen Brown gathered a single to left with two outs and made a perfect one hop throw to catcher Dayton DiBiaso to end the threat.
Final: 6 seeded Cedar Crest is moving on to the semifinals with their 7-2 victory over 3 seeded Garden Spot. Dylan Fegley throws a complete game, and he pitched incredibly. Cedar Crest will play Ephrata tomorrow. @717_sports pic.twitter.com/EAWuA415VJ

— Collin Richardson (@CollinRich40) July 25, 2023
That win propelled Cedar Crest into the final four teams. Following Hempfield eliminating Lititz in semifinal #1 on Wednesday evening, seven seed Ephrata matched up with the Falcons under the lights. "On Tuesday, one of the Ephrata players had asked (assistant coach Steve Beard) 'is (Fegley) your number one (pitcher)? (Steve) replied, 'yep—and you get our other number one tomorrow night," according to the head coach. The elder Beard was referring to 2025 Landon Kreider, the other starter that Crest heavily relied on this summer. "Landon has established himself as a legitimate varsity pitcher. His command is exceptional and is velocity is climbing," Austin Beard continued.
Kreider opened the top of the 1st with a ground out on an outstanding play by third baseman 2025 Vincent Good, his third in two nights, and two emphatic strikeouts. Kreider led off the bottom of the first with a double and eventually scored on a balk. Sitting 81-83 MPH, touching 84 with plus off speed offerings, Kreider allowed a run in the second on a balk. The Falcons ran into trouble in the fourth, allowing five runs, three of which were unearned on three errors. "I think Landon made one bad pitch that inning, but (Ephrata) barreled some good pitches and we didn't defend well. You can only acknowledge it and keep playing hard," Beard said. Kreider rebounded in the 5th with two more punch outs and ran out of pitches in the sixth with one out, giving way to 2024 Connor Lane. The Falcons scratched out a run in the fifth and the sixth and Lane allowed one in the top of the seventh.
With runners on second and third and no outs in the 7th and Ephrata still threatening, Ephrata's Cam Simes lifted a fly ball to right. Kreider caught the ball and fired a strike to Dayton DiBiaso at home, nailing Ephrata's Mikey Nixon who was trying to score. DiBiaso then gunned down Caleb Grant at third, where Good laid down the tag on a 9-2-5 triple play! The fired up Falcon squad met in front of the home dugout for one final time as they looked to complete a comeback.
Dayton DiBiaso led off the inning with a single. "Dayton has really grown as a player and a leader. It's who he is. He was my catcher when I was a senior and he was a sophomore, so we have a history…a good one, so I probably expect a little more out of him. He's exceeded my expectations," Beard commented. DiBiaso moved up on a Fegley walk and 2026 Luke Oriel entered the game as a pinch runner for Fegley. The younger DiBiaso followed with a single and Logan Oriel chased Dayton DiBiaso and his own younger brother home with a double down the line. First baseman 2024 Caleb Dorshimer stepped to the plate and smashed a line drive that the third baseman for Ephrata jumped and caught, doubling off the runner at third, ending the rally, the game, and the Falcon's season (see video below). "Caleb has been scuffling at the plate of late, but his last two at bats were two of the hardest balls he's hit all season. Tip your hat to the third baseman. It was a great play, that ball was hit really hard" Beard said.
Final: Ephrata hangs on. They beat Cedar Crest 7-5, and escape with this great catch and tag. Crest had the tying and winning runs on base, but couldn't get it done. What a game. It sets up our championship game tomorrow between Hempfield and Ephrata. JULY MADNESS ⚾️@717_sports pic.twitter.com/A5xEndgWZB

— Collin Richardson (@CollinRich40) July 27, 2023
Cedar Crest finished the regular season 6-5-1 (7-6-1 overall). Fegley (3-1, 1.66 ERA, 48 strikeouts in 33.2 innings pitched) and Kreider (2-2, 2.59 ERA, 24K in 27IP) led a staff that also featured Lane (12K in 10.1IP with no walks). Dayton DiBiaso (.351 avg, .429 OBP/.541 SLG/.970 OPS), Kreider (.421 avg., .488 OPB/.447 SLG/.935 OPS), Fegley (.343 avg, .439 OBP/.457SLG/.896 OPS), Logan Oriel (.313 avg, .488 OBP/.469 SLG/.957 OBP) were the offensive mainstays. Caleb Dorshimer (.390 OBP), 2024 Dominic Roth (.318 avg), Lane (.423 OBP) contributed as well. Brown saw limited action late as he rehabbed an injury from the regular season. "You'd love to get everyone thirty plate appearances, but there is a reality to the competition," Beard said, "and I tried to balance opportunity with making sure we competed night in and night out, recognizing that some of the younger guys from junior varsity were getting reps in other leagues. It is what happens at the higher levels of the game."
When asked if the Falcon's foray into the LanCo Midget League was a success, Dayton DiBiaso replied, "absolutely one hundred percent." While it was a chance to play with other guys he's known since childhood and teammates for CCHS, he saw added value "for the JV guys who want to make a run at a starting spot as sophomores. It was a sneak peek at what varsity competition might look like." For his part, Austin Beard viewed it as an overwhelming success, both personally and as the coach. "High school goes by quicker than you think. I lost my sophomore year to COVID. It's always nice to wear the gray and the blue." He continued, "like I told the guys—I am proud of them and I think they are a different team going into 2024 than they were coming out of 2023." As for if other high schools from the county should join the league, Beard opined "I can't see any down side to it. The competition is comparable to Legion, the umpiring crew was great, the league officials are supportive—I only wish I had the opportunity to play 17u when I was still in high school."
Indeed, when Coach Matt Knox and his staff begin pre-season workouts, they might see some changes—perhaps a more resilient team who has experienced growth through the bond that comes with adversity, competition, and success. Beard continued, "these guys will be alright. There is lots of talent—college level potential if they work hard—at Cedar Crest in all classes, and I think the future is bright. The rising freshman class is loaded and there's some legit talent in the pipeline. I'm excited to see what they do."
---
A special thanks to members of the Cedar Crest Baseball community in helping to provide the information necessary to write this article.

Lebanon Federal Credit Union