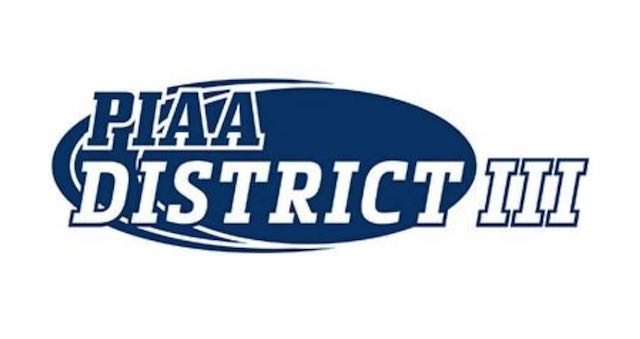 Introduction
Today and tomorrow, athletes from across South Central Pennsylvania will convene at Shippensburg University's Seth Grove Stadium for the 2023 District 3 Track & Field Championship Meet.  For every athlete who is competing, they have accomplished a feat that very few have done.  Out of this competition, a select few will be invited back to Shippensburg to next weekend compete at the PIAA State Championship Meet.
The District meet serves as an qualifier for the State Championships.  In the AAA competition, the top five finishers in each event will earn an automatic bid.  For the AA athletes, they must finish in the top two in order to earn an automatic invitation.  In both classifications, the PIAA will accept up to eight qualifiers from each event who meet the State Qualifying Standard (SQS).
Below is a brief preview from each school who has been fortunate enough to qualify athletes for the District Championships.  Underneath is a list of the LebCo athletes who are entry in each event, along with where he/she is ranked.  While the current rankings give an indication as to if an athlete may be able to finish in the top eight to earn a medal and/or qualify for States, anything can happen at a meet like this when all of the hard work these athletes have endured is put to the ultimate test.
---
Boys Previews
Annville-Cleona (AA)
The Dutchmen are sending nine athletes who will be competing in individual events.  They also qualified all three of their relay teams.  Among the top athletes worth watching is the #1 seeded Noah Gunderson, two-time Lancaster Lebanon League High Jump Champ and returning District 3 Champ.  His mark of 6'6" from last week matches the jump that took him into States last season.  Another one worth watching is distance runner Landon Hostetter, as the sophomore is the #2 seed in the 3200m and is also highly ranked in the 1600m.  As a whole, expect to see some career-best performances out of this group, especially as many of them are underclassmen.
Cedar Crest (AAA)
The Falcons enter the District 3 meet with a lot of potential as they bring with them eight individual competitors.  Unfortunately, they received quite a scare when Gabe Lewis was injured against McCaskey and could not compete at Leagues.  However, the depth of top-end talent on the Cedar Crest roster made this manageable last week.  Word from the Crest camp is that they are hopeful that Lewis could be close to 100% when he lines up today.  If this is the case, look out!  While Lewis is the headliner, there are several other athletes to watch, including his fellow speedy seniors, Nick Garman and Kyle Rauchut who are among the top seeds in the 400m.  While there are several other individuals, keep your eye on the relays as the depth the Falcons have should be well-represented at this meet.
ELCO (AAA)
The Raiders are bringing with them four athletes who will compete in six events.  The interesting part about each of them is that they have continuously improved in recent weeks. This group is led by senior thrower Colin Daub, who will compete in the Shot Put and the Discus.  It is in the Discus where he has an excellent shot at making a repeat visit to States.  His top throw of 155'9" is ahead of the SQS and is also over 12' longer than the throw that earned him 5th place at this meet in '22.  He will be joined by fellow senior Alden Sticklerwhose jumping has been impressive as of late.  Junior hurdlers Luke Macchione and Jackson Conners will also have the opportunity to see what they can do, especially as Macchione finds himself in the #10 seed and less than :01 away from the SQS.
Lebanon (AAA)
Shockingly, Lebanon will only have one representative.  Junior Jalik Hill qualified for the 200m and carries with him a seed that is not indicative of his overall talent.  This meet will allow him to focus on one event, something he rarely does.  His finish will be interesting, especially considering that he is an excellent turn runner.
Palmyra (AAA)
The Cougars will have five individuals and their 4x100m relay team at Shippensburg this weekend.  Junior Pole Vaulter Mason Bucks enters the event with the #1 seed, giving him a very good shot to advance in one of the most fickle events.  Another member of the Palmyra crew that has a great shot at advancing is Tyler Burgess, the sophomore hurdler who is fresh off of winning two golds at the Mid Penn Conference Championship Meet.  He is seeded #2 in both the 110m Highs and the 300m IMs, well ahead of the SQS after running his career best times last weekend.  Due to Burgess's success, junior Jonathan McDannell is often lost in the shuffle, but enters the meet with a top time just .15 off of the SQS in the 110m High Hurdles.  Jose Morales will be ready to go in the 200m and will join his teammates as they look for a medal in the 4x100m.
---
---
AAA Seeds
100m   SQS 11.10
#3 Gabe Lewis, Cedar Crest – 10.75
200m   SQS 22.50
#26 Jose Morales, Palmyra – 22.77
#29 Jalik Hill, Lebanon – 22.84
400m   SQS 50.09
#4 Kyle Rauchut, Cedar Crest – 49.71
#6 Nick Garman, Cedar Crest – 49.96
110m High Hurdles     SQS 15.10
#2 Tyler Burgess, Palmyra – 14.59
#15 Jonathan McDannell, Palmyra – 15.25
#21 Reed Fretz, Cedar Crest – 15.44
#30 Jackson Conners, ELCO – 15.70
300m IM Hurdles      SQS 39.8
#2   Tyler Burgess, Palmyra – 39.03
#10 Luke Macchione, ELCO – 40.63
#11 Ethan Heisey, Cedar Crest – 40.64
4x100m   SQS 43.25
#2 Cedar Crest – 42.33
#12 Palmyra – 43.44
4x400m    SQS 3:24.03
#6 Cedar Crest – 3:25.27
4x800m   SQS 8:02.04
#10 Cedar Crest – 8:12.02
Long Jump      SQS 22'3"
#15 Alden Stickler, ELCO – 21'3″
Triple Jump     SQS 45'0"
#13 Alden Stickler, ELCO – 42'8.5″
#15 Izaiah Gonzalez, Cedar Crest – 42'7″
Pole Vault       SQS 14'3"
#1 Mason Bucks, Palmyra – 16'1″
Shot Put     SQS 52'0"
#17 Colin Daub, ELCO 48'6″
#18 Christian Weaber, Cedar Crest – 48'4″
Discus  SQS 153'0"
#8 Colin Daub, ELCO – 155'9″
Javelin  SQS 178'0"
#14 Dylan Groff, Cedar Crest – 162'0″
Click here for the full AAA Boys Performance List
---
---
AA Seeds
Annville-Cleona
100m   SQS 11.30
#17 Dylan Clements – 11.74
#22 Jon Moran – 11.84
200m   SQS 22.88
#15 Jon Moran – 23.99
#17 Dylan Clements – 24.14
400m   SQS 50.70
#7 David Moran – 53.44
1600m   SQS 4:31.13
#5 Landon Hostetter – 4:42.14
#9 Matt Clemson – 4:47.09
3200m SQS 9:48.01
#2 Landon Hostetter – 9:55.33
#8 Matt Clemson – 10:23.30
110m High Hurdles  SQS 15.50
#21 Tim Montijo – 17.85
300m IM Hurdles  SQS 40.80
#16 Tim Montijo – 44.31
4x100m  SQS 44.30
#8 – 45.44
4x400m   SQS 3:29.60
#11 – 3:44.68   11        3:29.60
4x800m  SQS 8:15.55
#5 8:32.80 – 8:15.55
Triple Jump   SQS 44'0"
#14 Ali Konneh – 38'8.75″
High Jump   SQS 6'3"
#1 Noah Gunderson – 6'6″
Shot Put   SQS 49'6"
#11 Josh Lindsey – 43'11.5″
Click here for the full AA Boys Performance List
---
---