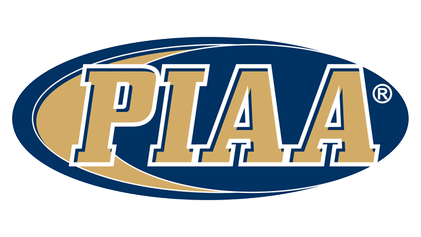 The Cedar Crest Boys Tennis Team rolled through the regular season, completing an undefeated 13-0 run that garnered them the Section 1 Championship (see article).  They then made it to the Lancaster Lebanon League Finals where they lost to Lancaster Country Day, one of Pennsylvania's premier teams. For a full list of match results, see the Cedar Crest match log here.
As a result of a tremendously successful regular season, the Falcons earned the #1 spot in the District 3 AAA Power Rankings.  Once Cedar Crest began playing in  the District 3 Tournament, they breezed past Wilson in the opening round before defeating Section 1 rival Manheim Township in the semifinals.  On Wednesday, May 10th, Cedar Crest squared off against Dallastown at the Hershey Racquet Club.  Though they fought hard, the Falcons lost 3-2 and earned silver medals for their tremendous efforts.  With this finish, they earned a spot in the PIAA State Team Tennis Tournament for the second straight year.
When asked about the success of this unit, Coach Phil Rader spoke to the depth and hardworking of his players.  He said that this mentality starts "at the top of the ladder" in praising his #1 Singles player, Viseth Meng for setting the tone through his "work ethic and temperament."
In speaking to Meng about this role on the team, he expressed the pride that he has in his teammates and how they "have grown closer in the process".  He said went on to say, "I believe we can make a deep run in States and I couldn't pick a better group of people to do it with."
As a result of the friendly competition at practice, Coach Rader is quick to point out that the team's top four players, Meng, Rocco Shkreli, Joe Shkreli, and Charlie Robbins are all similar in ability level.  In planning his line-up, Rader also has to consider how to best utilize Ryan Glover, Ben Sheffield, and Isaac Wolfe into his Doubles pairings.
When it comes to the excitement of playing in the State Tournament, Coach Rader is very much aware that this will be the last time that his senior will be playing as representatives of the blue and grey and praised the contributions of Rocco Shkreli, Charlie Robbins, and Ryan Glover. However, Rader will worry about saying good bye later, as for now he is "grateful to have had the chance to coach this extraordinary team as they begin their journey to win State gold".
That journey will begin on Tuesday, when the Falcons will travel to Altoona for the opening round match-up against District 6 winner Hollidaysburg.  If Cedar Crest returns to South Lebanon with a victory, they will have a much shorter trip on Friday, May 19th to the Hershey Racquet Club where they will play in the State Quarterfinals against the winner of Tuesday's match-up between St. Joe's Prep and Conestoga.
Click here to access the complete PIAA 3A Bracket.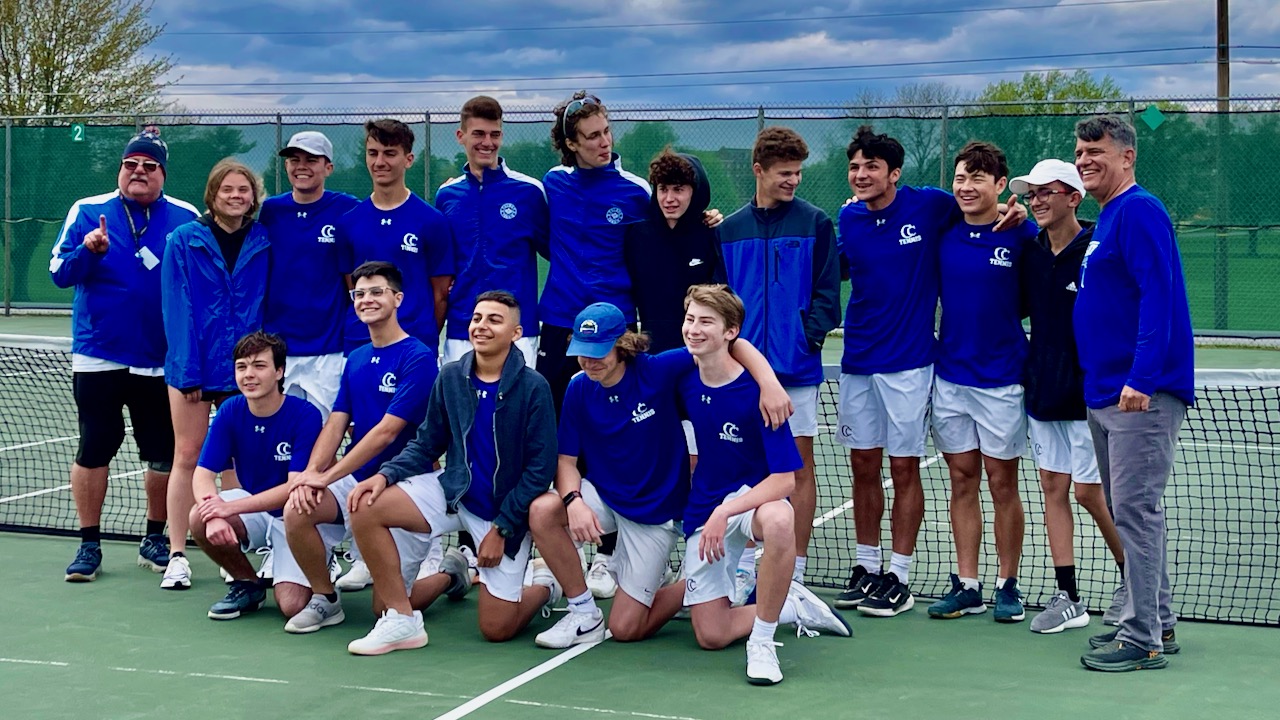 ---
District 3 Tournament Results
Quarterfinals
Cedar Crest defeated Wilson  4-0 (5/3 @ Cedar Crest HS)
Viseth Meng (CC) defeated Ben Winkler (W) 6-1, 6-1
Rocco Shkreli (CC) defeated Austin Kohler (W) 6-2, 6-3
Joe Shkreli (CC) defeated Phil Bornais (W) 6-3, 6-3
Ryan Glover & Ben Sheffield (CC) defeated Jason Kaufmann/Griffin Saar (W) 6-0, 7-5
Charlie Robbins & Isaac Wolfe (CC) were leading Gavin Siravo/Jay Khamar (W) 7-5, 4-3
Semifinals
Cedar Crest defeated Manheim Township   3-1  (5/8 @ Cedar Crest HS)
Viseth Meng (CC defeated Kurt Chiong (MT) 6-2, 1-6, 7-6 (7-5)
Rocco Shkreli (CC) defeated Zack Taylor (MT) 6-2, 4-6, 6-4
Joe Shkreli (CC) and Krishna Chinasammy (MT) split sets 4-6, 6-4 DNF
Jake Palandjian/Chris Hager (MT) defeated Charlie Robbins/Isaac Wolfe (CC) 2-6, 7-5, 6-4
Ryan Glover/Ben Sheffield (CC) defeated Peter Sanchez/Jack Reynolds (MT) 6-4, 6-4
District Finals
Dallastown defeated Cedar Crest  3-2  (5/10 @ Hershey Racquet Club)
The PIAA District III 3A boys tennis team champions Dallastown and silver medalists Cedar Crest pic.twitter.com/D3PhkjdRMW

— PIAA District III (@piaadistrict3) May 10, 2023

Lebanon Federal Credit Union