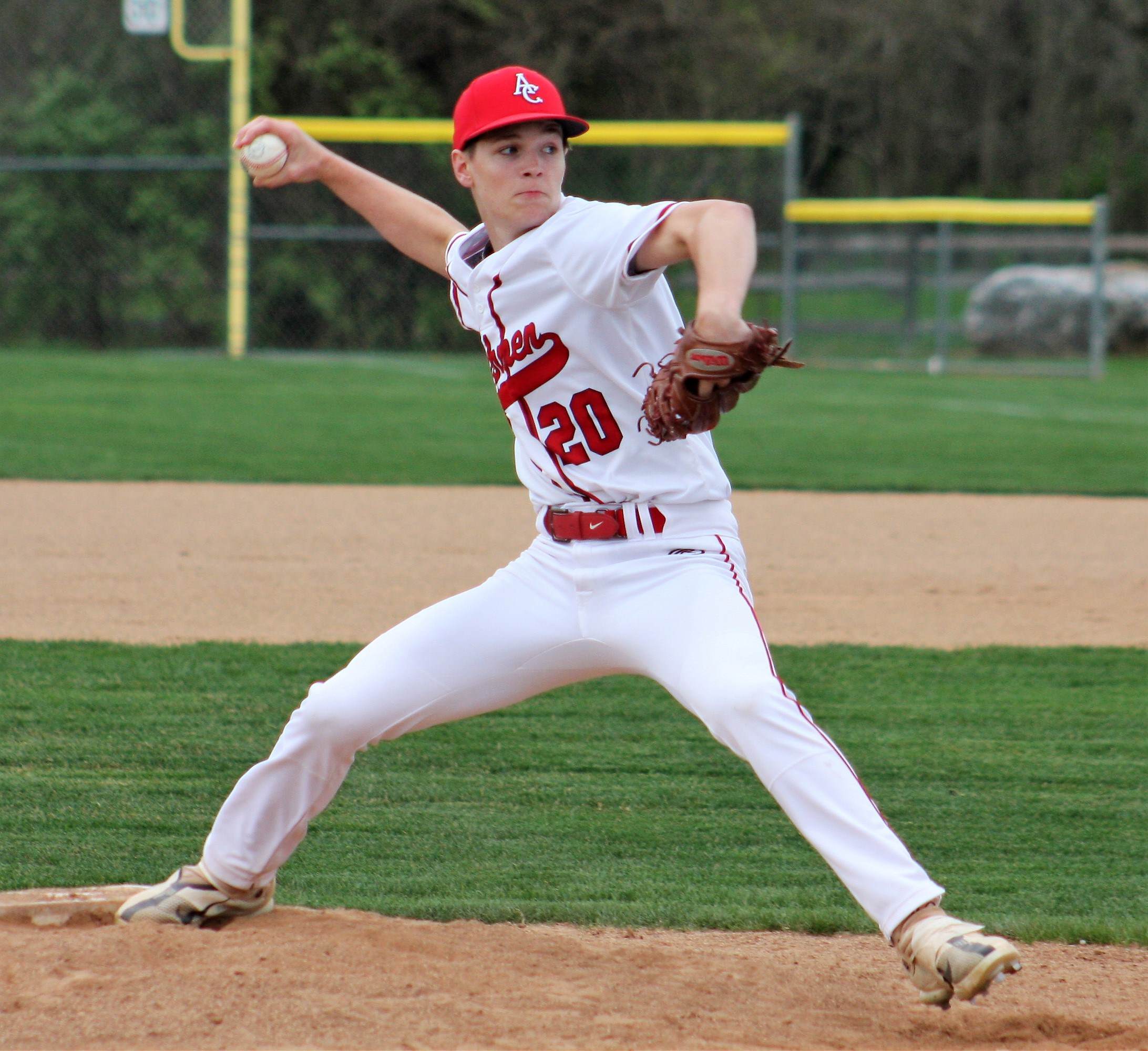 BY JEFF FALK
ANNVILLE – The difficulties that the Annville-Cleona baseball team is experiencing right now are fundamental in nature. That means, among other things, that they're fixable.
And because of that the Little Dutchmen's preseason goals have yet to waver.
On a windy Monday evening at Annville-Cleona High School, the Little Dutchmen's fundamentals abandoned them again, as they dropped a 5-1 Lancaster-Lebanon Section Four decision to Pequea Valley. Annville-Cleona committed just three errors, but they were mostly costly, and the undisciplined Little Dutchmen struggled to string much offense together, partly because they had difficulties putting the ball in play against Brave sophomore starter Sam Smucker.
With the result, Annville-Cleona dipped to 3-5 on the spring and 3-3 in Section Four. Pequea Valley improved to 7-4 overall and 4-2 in the circuit.
"We can still make the league and district playoffs," said Annville-Cleona skipper Mike Miller. "We're still right there. There are a lot of section games left. First of all, the errors have to stop. If the pitching continues to improve, we can scratch out some runs.
"Our defense is letting us down, and our lack of concentration," continued Miller. "Our hitting is letting us down. It doesn't get any easier. We have to pick ourselves up. We're not down, just a little disappointed."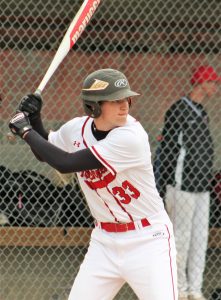 Trailing 5-0, Annville-Cleona averted the shutout in the bottom of the seventh inning. Five-hole hitter Cam Connelly led off the frame with a booming triple to right field, then came around to score on a wild pitch.
But the only other safety the Little Dutchmen could manage was Sam Slabach's two-out single in the bottom of the second. At one point during the middle innings, Smucker retired ten A-C hitters in-a-row, and for the game, Little Dutchmen batters struck out a total of ten times.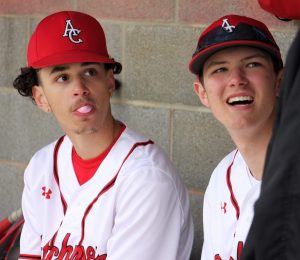 "I don't think we batted very well," said Miller. "We have to have better at-bats. We have to have a better approach. You have to change your approach with two strikes.
"We've been pretty consistent with the way we've been playing," added Miller. "We're consistently inconsistent. Yes, we are young. But we're eight games into the season, and it's still baseball."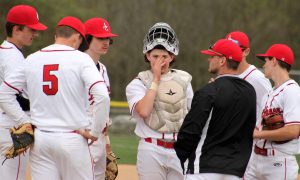 Perhaps Annville-Cleona's most positive takeaway was the way it pitched.
Starter Colten Shaffer last five innings and carried a shutout into the top of the fourth, where Pequea Valley assumed a 2-0 lead on a pair of two-out, RBI-doubles. Shaffer finished with five punch-outs and four free passes.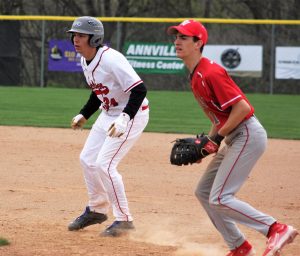 "I thought we pitched excellent," said Miller. "The runs they scored goes back to the defense, but it also goes back to the pitch count. Errors turn a 15-pitch inning into a 25-pitch inning. It tires you out."
"For us, defensively, things went great," said Pequea Valley head coach Kevin Zynn. "We played a good, error-free ball game. Overall, we got a great pitching performance by Sam Smucker. We scratched out a few hits when we needed them to score some runs."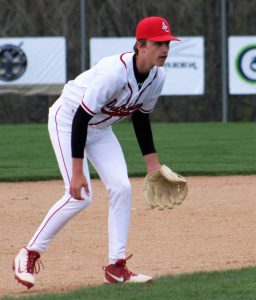 The Braves extended their lead to 5-0 in the top of the sixth. They did their damage with four hits, two A-C errors and a sacrifice fly.
"Today pretty much went the way our season has been going," said Miller. "Our pitching is getting better. It was just the errors. You can't give a good team more than three outs and expect to win.
"It's something we're going to work on," Miller continued. "We have to make the routine plays. I think part of it is mental."
To purchase images in this article please email jeff@lebcosports.com.
2023 Annville-Cleona Baseball Schedule
| | | | | | |
| --- | --- | --- | --- | --- | --- |
| 2023-03-27 | A | vs | Eastern Lebanon County(3) | L | 7-1 |
| 2023-04-03 | H | vs | Lancaster Catholic(3) | L | 14-2 |
| 2023-04-05 | A | vs | Columbia(3) | W | 6-1 |
| 2023-04-06 | A | vs | Lebanon(3) | L | 9-0 |
| 2023-04-11 | A | vs | Pequea Valley(3) | W | 5-1 |
| 2023-04-12 | H | vs | Lancaster Mennonite(3) | W | 19-4 |
| 2023-04-14 | H | vs | Northern Lebanon(3) | L | 10-1 |
| 2023-04-17 | H | vs | Pequea Valley(3) | | 0-0 |
| 2023-04-19 | A | vs | Lancaster Catholic(3) | | 0-0 |
| 2023-04-21 | A | vs | Northern Lebanon(3) | | 0-0 |
| 2023-04-24 | H | vs | Columbia(3) | | 0-0 |
| 2023-04-26 | A | vs | Lancaster Mennonite(3) | | 0-0 |
| 2023-04-28 | H | vs | Lancaster Catholic(3) | | 0-0 |
| 2023-04-29 | A | vs | Upper Dauphin(3) | | 0-0 |
| 2023-05-01 | A | vs | Columbia(3) | | 0-0 |
| 2023-05-03 | A | vs | Pequea Valley(3) | | 0-0 |
| 2023-05-04 | H | vs | Lancaster Mennonite(3) | | 0-0 |
| 2023-05-08 | H | vs | Northern Lebanon(3) | | 0-0 |
| 2023-05-09 | H | vs | Tulpehocken(3) | | 0-0 |
| 2023-05-11 | A | vs | Lancaster County Christian(3) | | 0-0 |