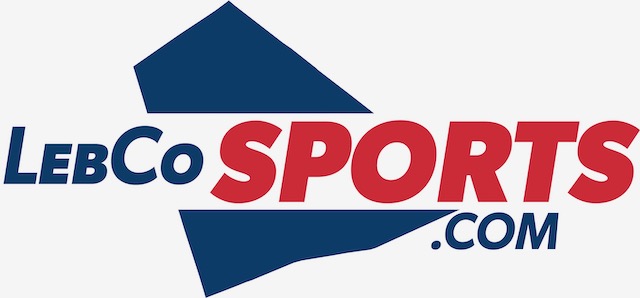 The following is a quick recap of the 2023 Boys Tennis regular season. These capsules touch lightly upon the postseason, but more in-depth results will be coming your way in the coming days. Additionally, the rescheduled Lebanon County Championships are set to take place on May 2nd.
---
Annville-Cleona Dutchmen
Lancaster-Lebanon League Section 3
Record: 8-4 overall
District Power Ranking: #11 AA (top 8 qualified)
Results: Match Log
Update: Annville-Cleona finished with an admirable record as they were a tough opponent over the course of the regular season. Singles #1 Sam Domencic (Jr.) and #2 Jared Hostetter (Sr.) offered strong competition each match. #3 Singles player Matej Hrncir (Jr.) was a pleasant surprise, usually feasting upon the match-ups he was offered. Alec Verhagen (Sr.) worked his way into the rotation and allowed Coach Hall to pair his Doubles in a way that gave the Dutchmen a chance to win the points necessary for eight team victories.
At the Lancaster Lebanon League Championships, Hrncir was able to take 3rd place in the Flight #3.
---
Cedar Crest Falcons
Lancaster-Lebanon League Section 1
Record: 13-0 regular season, 1-1 playoffs
District Power Ranking: #1 AAA (qualified for playoffs)
Results: Match Log
Update: Cedar Crest has been outstanding in recent years, but there were questions going into the season after the graduation of three key players and a chance in head coach for the first time in two decades. Once they started playing, it was clear that this group of Falcons were ready for battle. Coach Rader's crew had the experience and depth that resulted in an undefeated regular season and Cedar Crest's third Section 1 title over the past four seasons. Sophomore Viseth Meng has served as the team's #1 Singles player and has been virtually unstoppable following a couple early season losses to some very tough opponents. The Shkreli Brothers, Rocco (Sr.) and Joe (So.), offered solid play throughout the season in both Singles and Doubles play. Other Falcons playing keys roles were Charlie Robbins (Sr.), Ryan Glover (Sr.), Ben Sheffield (Jr.), and Isaac Wolfe (So.). Due to the depth, the lineup was often changed around to give more young players some experience that will aid Cedar Crest in future years.
This team finished at the Lancaster Lebanon League runner-up and is now the #1 seed going into the District 3 Team Championships which will be held beginning on Wednesday, May 3rd. They will open the tournament against Wilson.
In terms of success at the Lancaster Lebanon League Championships, there has been a lot of it so far. In Monday's finals, Meng will play for AAA gold. He will then join Robbins in the Doubles finals where they will meet the pairing of Shkreli and Shkreli … from Cedar Crest.
For more, check out: Cedar Crest Clinches Section 1
---
ELCO Raiders
Lancaster-Lebanon League Section 3
Record: 7-8 overall
District Power Ranking: #14 AA (top 8 qualified)
Results: Match Log
Update: For the Raiders, Anthony Long (Sr.) served as the #1 and took on some tough matchups. This allowed a talented Chandler Ehrhart (Sr.) to operate out of the #2 Singles spot. This resulted in Ehrhart winning a large majority of his matches, which then paired with Ashton Beck (Sr.) in Doubles action also resulted in wins. When the depth of the team was able to prevail, ELCO's efforts resulted in victory.
---
Lebanon Cedars
Lancaster-Lebanon League Section 2
Record: 2-10 overall
District Power Ranking: #40 AAA (top 8 qualified)
Results: Match Log
Update: Lebanon went through some changes from last season, but they competed hard. They were led by seniors Antonio Scaramuzzino and Braulio Reyes. These talented athletes often were able to make it tough on the opposing team and then paired up in Doubles to claim victory. Sophomore Oscar Barrios flashed some skill throughout the season and will be one worth watching. Coach Shott's group was able to win two matches, but played hard and were competitive in every match.
At the Lancaster Lebanon League Championships, Scaramuzzino and Reyes each won a match.
---

Northern Lebanon Vikings
Lancaster-Lebanon League Section 3
Record: 5-7 overall
District Power Ranking: #20 AA (top 8 qualified)
Results: Match Log
Update: For most of the season, Northern Lebanon relied on senior Collin Wall and sophomore Zane Smoker to serve as the #1 & #2 Singles players. Beyond them, it was Austin Brown (Sr.) and Hudson Brown (Jr.) who served as the swing players in most matches. The younger Brown may have been the biggest surprise, as he often was able to win his match and then serve as a fine Doubles partner. All of this made for a competitive Northern Lebanon team that finished just under .500. With a very young team this season, look for Northern Lebanon to build on this foundation in future years.
---
Palmyra Cougars
Mid-Penn Conference – Keystone Division
Record: 10-5 overall, 6-0 Keystone
District Power Ranking: #15 AAA (top 8 qualified)
Results: Match Log
Update: In the Mid Penn, matches are played with three Singles players and two Doubles pairs. For the Cougars, they almost walked into each match with two points as juniors Tyler Mahaffey and Aidan Mahaffey served as the top two Singles options following their State gold medal run last season. This turned out to be true, so much so that the regular season ended with both twins having eclipsed the one-hundred-win marks for their varsity careers. The question was if there would be any depth beyond the brothers to win matches. With a 6-0 record in the Keystone Division that resulted in a repeat championship, the answer to this question can now be answered. It was senior Mitchell Wise who developed into the #3 option that was able to carry Palmyra to victory when they needed it most. The Doubles pairing of Caleb Sitler and Casey Heisey, both juniors, won their share of matches to add depth that will give Palmyra a chance to repeat again next year.
At the Mid Penn Chanpionships, both Mahaffeys will begin Monday in the semifinals of the top flight. They are also the favorite to win the Doubles championship. Wise will also be there in the semifinals playing in the #3 Singles bracket.
---
If you are looking to provide feedback or are a business or individual interested in providing sponsorship to aid our mission at LebCoSports, you are asked to contact Dan by emailing dan@lebcosports.com.