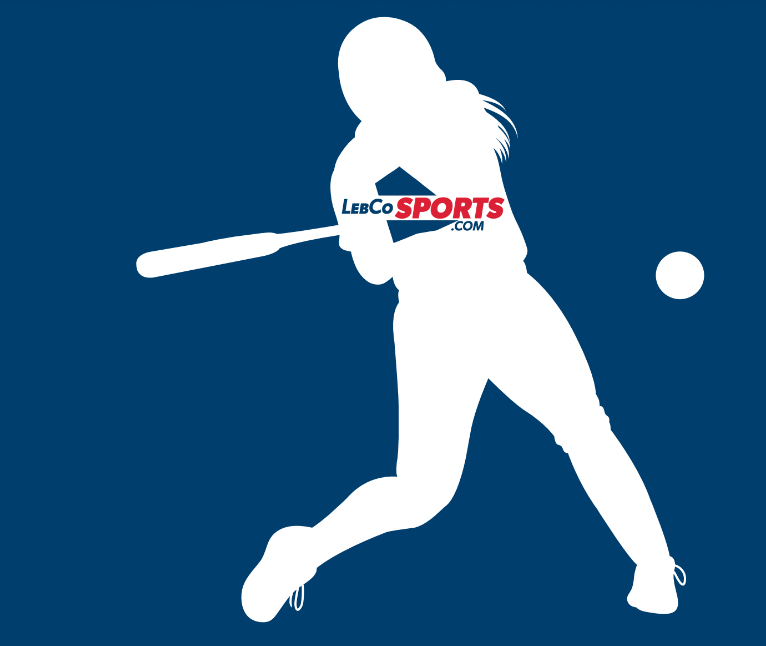 On Thursday afternoon, the Palmyra Lady Cougars Softball Team took their 4-0 record on the road to visit the Lower Dauphin Lady Falcons.  Lower Dauphin entered the day sporting a 2-2 record and were riding high following their 14-1 victory over Bishop McDevitt on Tuesday. With pitcher Mollie White on the mound for Palmyra, the game developed into a defensive battle with very few baserunners from either team.  What helped this was the job done by catcher Emily Cutman that allowed White to throw some wicked pitches while only issuing two walks.
In the bottom of the 6th inning, Lower Dauphin was threatening to break the scoreless tie when first baseman Marissa Nicholson made a diving catch to end the inning.
Lower Dauphin gets a runner to second on an infield single and overthrow, but 1B Marissa Nicholson makes a diving catch to keep the game scoreless. pic.twitter.com/cbGFefsqHw

— Dan Sostek (@dan_sostek) April 6, 2023
Still tied with two outs in the top of the 7thinning, Cutman reached base when she smoked a liner into left.  The next hitter was her battery-mate White, who had her third hit of the day, a ground ball single that scored Cutman.  White then stayed alert of the base path and scored on throwing errors to give Palmyra a 2-0 advantage.  White then shut the door on Lower Dauphin to preserve the shutout victory.
Cutman lines a double, then White, with two outs, grounds a base hit through to score Cutman. White would score on a couple overthrows on the play and Palmyra is three outs away from a win, up 2-0. pic.twitter.com/zSlGkhUcrm

— Dan Sostek (@dan_sostek) April 6, 2023
Palmyra is now 5-0 and currently ranked #3 in the PIAA District 3 5A Power Rankings.  Their next game will be Tuesday on the road at West York.
On the season, Mollie White also moved to 5-0, while putting up some outrageous stats.  In those five victories, White has pitched 34 innings and faced 127 batters, while allowing 10 hits, 7 walks, and only 1 earned run.  Her ERA is an impressive .206.  She also has 78 strikeouts, while her opponent batting average is .084.  In what is a testament to her control, White has yet to hit a batter this season.
White's offensive numbers this season are also a major reason for the success of her team.  She has a .444 batting average with a .474 on-base percentage.  She has driven in 6 runs on 8 hits.  Of her hits, one is a double and another is a homerun.  White also has yet to strikeout this season.