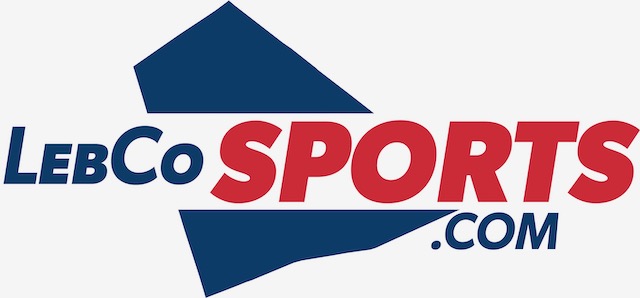 Today is the first day of the much anticipated spring sports season, which coincides with more daylight hours and warmer weather as summer will be here before we know it. Today, across the county, athletes will excitedly report for their first official practices. Most to them are enthusiastic to see what they can accomplish over the course of the next couple of months as they see how much their hard work will pay off. We wish all of our Lebanon County student-athletes and coaches the best of luck!
---
Recently, Lebanon High School student-writer Abigail Swanson caught up with Coach Tom Pearson as he prepared for the season. Below is her piece.
Cedars Eagerly Await New Challenge
By Abigail Swanson, Lebanon High School Student-Writer
With the winter sport seasons approaching their end, Lebanon High School spring athletes emerge. Moving from section 2 to section 1 in the LL league will be something new to many. There's some new competition, new opportunities. Head Coach Thomas Pearson talks about Lebanon "being one of the bigger schools in the Lancaster Lebanon League. It's where we belong. It's on us to step up our game as coaches and athletes to compete with the other teams in our section."
Thomas Pearson starts his second season as head track coach with the team priority of being competitive. In his multiple years of coaching cross country and track, all he's seen is progression. From the struggle of recruiting just a few for distance, to the girls cross country team beating a 9 year losing streak, the sports programs grow every season. Coach Pearson expressed "I feel like our numbers have grown. We're getting there. We just try to be competitive and show up." He says as a coach "whether you're the fastest or the slowest kid on the team, if you're improving each day, that's all I can ask for".
The program and the culture with it emphasize consistency. Over the years, the presence of Lebanon track and field has become more prevalent. The change of sections will put Lebanon in a new position. With consistency, hard work, and a fresh section change, the team will be worth watching compete.
---
In terms of track season, if you missed Cedar Crest student-writer Grace Tadajweski's interview with Falcon sprint phenom Kaddel Howard about her recent gold at Indoor States, you may want to check it out now by clicking here.
Over the next couple of weeks, look for our previews of all of the Sprint Sports.
---
If you are looking to provide feedback or are a business or individual interested in providing sponsorship to aid our mission at LebCoSports, you are asked to contact Dan by emailing dan@lebcosports.com.

Lebanon Federal Credit Union