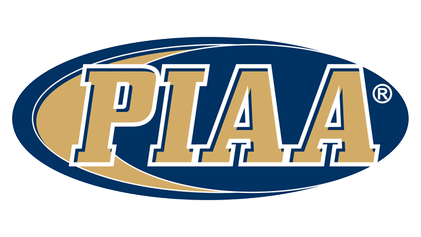 Lebanon County has four wrestlers who have earned their spots at the PIAA Wrestling Championship that start Thursday at Hershey's Giant Center.  Keep in mind that only twenty wrestlers from each weight class make the AA and AAA tournament.  The contingent representing our local high schools are two returning State medalists and two freshmen.  We wish them the best of luck.
You can follow along with the updated brackets here.
We will update the results here when we are able.  Upcoming matches will be colored blue, while the most recent results will be in green.
---
Day 1 Update
All four Lebanon County wrestlers are still alive going into Day 2.  Lebanon's Griffin Gonzalez and Northern Lebanon's Aaron Seidel are in the Championship bracket.  Northern Lebanon's Sam Wolford and ELCO's Ashton Kriss are in the Consolation bracket, each with one loss in the double-elimination tournament.
Day 2 Update
The two freshman wrestlers, ELCO's Ashton Kriss and Northern Lebanon's Sam Wolford each won matches today, but ultimately saw their first PIAA State Tournaments come to a close.
On the other hand, both veterans representing Lebanon County will win medals on Saturday.  The color of those medals is to be determined.  Northern Lebanon's Aaron Seidel will be wrestling for his second gold medal in only his second year of varsity wrestling.  Lebanon's Griffin Gonzalez will wrestle two more matches on Saturday to determine where he will finish.  He could finish as high as 3rd place.
Day 3 Update
Two Lebanon County wrestlers returned to the Giant Center on Saturday guaranteed to bring some hardware back over the county line.  Lebanon's Griffin Gonzalez wrestled early in the day and lost a tough match to Bethlehem Catholic's Jake Dailey.  This put him in the 7th place match and after about ten hours of waiting, Gonzalez was fell victim to a late match challenge by Altoona's Luke Sipes to finish 8th in Pennsylvania.  Northern Lebanon's Aaron Seidel entered the day facing pressure, one felt when an elite athlete is expected to be automatic.  The sophomore, defending State Champion overcame that pressure when he hit the mat and pulled off a 6-1 decision over Dominic Deputy of Chestnut Ridge.  He left Hershey with his second State Gold Medal in as many years.
---
Griffin Gonzalez  – Lebanon (AAA: 152 pounds)
Gonzalez, now a senior, has had a storied career for the Cedars.  His record stands at 39-4 on the season driving his career varsity win total to 144.  The four-time Lancaster Lebanon League Champion will be making his third appearance at the PIAA Tournament and is looking to improve upon his 7th place finish from a year ago.
Day 1 Recap
In the 1st round, Gonzalez dominated Neshaminy's Dan Hansbury by way 15-0 Tech Fall. The match lasted a total of 4:45. Hansbury, a senior making his first appearance at States, was the 3rd place finished at the Southeast Regional Tournament.
Gonzalez drew Altoona sophomore Luke Sipes in the 2nd round.  Sipes finished 5th in last year's State tournament and was coming off a 1st place finish at the Northwest Regional Tournament. In the match, Gonzalez earned two points for a takedown and held a 2-1 lead going into the 3rd period.  With an escape in the final period, he tacked on an additional point giving him a 3-1 victory.
1st Round – Gonzalez defeated Dan Hansbury (Neshaminy), 15-0 Tech Fall [4:45]
2nd Round – Gonzalez defeated Luke Sipes (Altoona), 3-1 decision
Day 2 Recap
In the quarterfinals, Gonzalez matched up with Hempfield Area's Lucas Kapusta, who was last year's 5th place finisher in the 145-pound division.  A battle of skilled seniors went in Kapusta's direction, as he defeated Gonzalez 7-0.
Gonzalez entered the Consolation bracket where he was matched up with Erie McDowell's Artis Simmons, a District 5 champ making his first State appearance as a senior.  Gonzalez built a 3-0 lead going into the 3rdand was able to hold on with a 3-2 victory to move onto Saturday's medal rounds.  Guaranteed a top eight medal, he can finish as high as 3rd place.
Quarterfinals – Gonzalez lost to Lucas Kapusta (Hempfield Area), 7-0 decision
Consolation Round 3 – Gonzalez defeated Artis Simmons (Erie McDowell), 3-2 decision
Day 3 Recap
To start Saturday, Gonzalez was matched up against Bethlehem Catholic's Jake Dailey, the US Military Academy commit who was a silver medalist at the Northeast Regional Tournament. At stake was a chance to continue the journey towards a 3rd place finish.  Dailey was aggressive and as the match progressed, Gonzalez was able to score points through escapes, but it was not enough to overcome the points that Dailey had accrued.
With the loss, Gonzalez had to wait most of the day for his 7th place match, a rematch with Altoona's Luke Sipes.  The match was tied late in the 3rd period, but Sipes was able to pull off a stunning takedown with 10 second remaining.  This broke the tie and pushed Gonzalez to 8th place for the tournament.
While it is not the way that Gonzalez wanted his high school career to end, it was one heck of a high school career.  Having earned two State medals, he will leave Lebanon High as an all-time legend.
Consolation Round 4 – Gonzalez lost to Jake Dailey (Bethlehem Catholic), 7-2 decision
7th place match – Gonzalez lost to Luke Sipes (Altoona), 3-1 decision
---
Aaron Seidel – Northern Lebanon (AA: 107 pounds)
While Seidel is only a sophomore, he is already looking to repeat as State Champion.  His record is currently 44-0 this season and has won virtually every match in convincing fashion.  This includes earning two pins and a 15-0 tech fall at last week's Southeast Regional Tournament.  Simply put, Seidel is the man to beat at this tournament.
Day 1 Recap
Winning the opportunity to face Seidel was Phillipsburg-Osceola's Caleb Hummel.  Seidel showed the freshman Hummel what it means to be the defending State Champ, using 4:54 to earn an 18-3 Tech Fall.
1st Round – As the Regional Champ, Seidel earned a bye.
2nd Round – Seidel defeated Caleb Hummel (Phillipsburg-Osceola), 18-3 Tech Fall [4:54]
Day 2 Recap
Seidel arrived at the Giant Center ready for his quarterfinal matchup against Central Valley's Antonio Boni.  The freshman Boni had won the WPIAL (District 7) before taking 3rd at the Southwest Regional Tournament.  At States, he won his first match in a 6-5 decision against the first female to make States, Sierra Chiesa.  Seidel was not going to let Boni have the chance to edge him out and came out firing on all cylinders.  At the end of the 1st period, the score was 7-0.  At the end of the 2nd period, it was 12-0.  The match ended at the 4:29 mark when Seidel scored a takedown to make it 15-0.
Seidel had to wait until the evening for his semifinals match where he met Burrell's Cam Baker.  The freshman Baker, a silver medalist at the Southwest Regional Tournament, won his first two matches at States via pins.  Seidel was not going to take any chances and gave Baker a taste of his own medicine, pinning him 1:39 into the match.
Quarterfinals – Seidel defeated Antonio Boni (Central Valley), 15-0 Tech Fall [4:29]
Semifinals – Seidel defeated Cam Baker (Burrell), Pin [1:39]
Day 3 Recap
The defending State Champ entered Saturday with a chance to repeat.  He was matched up against Chestnut Ridge's Dominic Deputy, a freshman who had won the Southwest Regional Championship.  Seidel and Deputy had previously met on December 17th, 2022 at the King of the Mountain Tournament.  On that date, Seidel won a 6-2 decision.  However, nothing can be taken for granted when a gold medal is on the line.  However, Seidel scored a takedown in each of the three periods of the match totaling 6 points on his way to a 6-1 decision.  
Seidel left Hershey as a two-time PIAA State Champion.
1st Place Match – Seidel defeated Dominic Deputy (Chestnut Ridge)
Aaron Seidel is your 2023 107 lb AA State Champion! pic.twitter.com/fm79erhvHr

— NL Wrestling (@NL_Wrestling_) March 12, 2023
Video of the Championship match as found on the Northern Lebanon Wrestling Facebook Page: https://fb.watch/jc_o9y7n-t/ 
---
Sam Wolford – Northern Lebanon (AA: 114 pounds)
Wolford may only be a freshman, but wrestling against a state champion at practice tends to aid development.  Already talented in his own right, he continued to improve as the season progressed.  Wolford has achieved a record of 43-12, enroute to a District 3 silver medal and a 4th place finish at last week's Regionals to clinch his spot at States.
Day 1 Recap
Wolford faced District 5 champion Easton Mull of Chestnut Ridge in the 1st round.  In the 2nd period, Mull was awarded 3 points for an escape followed by a takedown.  Wolford scored 2 points on a reversal, but not enough time remained to change the outcome of the match.
After the loss, Wolford entered the Consolation bracket where he faced St. Mary's Aiden Beimel, a sophomore making his second appearance at States.  Wolford let this one go down to the wire, but notched a convincing 8-3 victory with a flurry of point scoring in the third period.
1st Round – Wolford lost to Easton Mull (Chestnut Ridge), 3-2 decision
Consolation Round 1 – Wolford defeated Aiden Beimel (St. Marys), 8-3 decision
Day 2 Recap
Wolford entered the second day of competition ready to meet Chartiers-Houston's Jorden Williams on the mat.  Williams, a junior, was making his second appearance at States after finishing as the silver medalist in District 7/WPIAL.  What ensued was a match that may have been the most exciting witnessed by the crowd at the Giant Center.  Through two periods, Williams held a 5-2 lead over Wolford.  Wolford then scored four unanswered before Williams regained a7-6 lead when he was awarded two points for a reversal.  With :26 left, Wolford accomplished an escape to push a 7-7 at the end of regulation.  In the 2nd overtime, Williams scored a point to put him on the verge of victory.  Wolford has other ideas and with :05 left in the 3rd overtime was able to score two points for a reversal, giving him the 9-8 victory.
After his marathon victory, Wolford was slated to face United's Josef Garshnick, a fellow freshman who finished 3rd at the Southwest Regional Tournament.  Garshnick has quickly dispatched his previous opponent with a 2nd period pin.  Wolford battled hard, but eventually ran out of gas.  He was down 2-0 after the 2ndperiod, but eventually lost 13-0.  This loss ended the Wolford's first journey to the PIAA State Tournament, but not before he won two matches.
Consolation Round 2 – Wolford defeated Jorden Williams (Chartiers-Houston),  9-8  3OT 
Consolation Round 3 – Wolford lost to Josef Garshnick (United),  12-0 major decision
---
Ashton Kriss – ELCO (AAA: 107 pounds)
Section 3 of the Lancaster Lebanon League seems to have a theme, as Kriss is a freshman State Qualifier, much like Northern Lebanon's Wolford.  Kriss is 35-6 on the season who finished 4th at the South Central Regional Tournament to punch his ticket to Hershey.  At Regionals, both of his losses came to the same wrestler, bookending a pin and two major decisions.
Day 1 Recap
In the 1st Round, Kriss used an unrelenting attack to win a 12-6 decision of Spring-Ford's Gus Smith, a sophomore who came in with experience as a veteran of States last year.
In the 2nd Round, Kriss was matched up against Canon-McMillan's Tanner Mizenko, a junior who won the Southwest Regional Tournament.  Mizenko overwhelmed the younger Kriss, using six takedowns in the match to earn a 12-4 decision.
1st Round – Kriss defeated Gus Smith (Spring-Ford), 12-6 decision
2nd Round – Kriss lost to Tanner Mizenko (Canon-McMillan), 12-4 decision
Day 2 Recap
The freshman Raider entered the second day of competition in the 2nd Round of Consolations.  In that round, he met Penn Trafford's Dylan Barrett, a freshman who finished 3rd at the Southwest Regional Tournament.  After going down 0-4 early in the match, Kriss rebounded to score 6 unanswered points to win the match, 6-4.
Kriss moved onto the 3rd Round of Consolations against Altoona's Braiden Weaver, a freshman who struck gold at the Northwest Regional Tournament.  Weaver turned the tables on Kriss early, but Kriss hung on until the 3rd period.  At the 4:02 mark, Weaver was able to pin Kriss to end his run at States after winning two matches as a freshman.
Consolation Round 2 – Kriss defeated Dylan Barrett (Penn Trafford), 6-4 decision
Consolation Round 3 – Kriss lost to Braiden Weaver (Altoona), Pin [4:02]
---
In October, we published a brief article about the hard work that Griffin Gonzalez and Aaron Seidel were putting in during the "off-season".  This is a reminder that their success has not happened by accident.
October 17, 2022
While it may seem too early to be reporting on wrestling, two of Lebanon County's top high school wrestlers traveled to North Carolina this weekend to compete in the Super 32 Challenge.  This tournament is considered to be among the most prestigious wrestling events in the nation and draws top wrestling talent from around the country.  In fact, 70% of last year's NCAA D-1 All-Americans were once participants in the Super 32.
Participants from Lebanon County included Griffin Gonzalez of Lebanon and Aaron Seidel of Northern Lebanon.
Gonzalez, wrestling at the 152-pound weight class, battled a Minnesota state silver medalist in the Round of 128, losing 5-2 in a full three period match.  Gonzalez was then placed in the consolation bracket, where he defeated an opponent from Nevada state silver medalist with a 3-1 decision.  Gonzalez's day ended with a 3-1 loss to a Massachusetts state champion.
Seidel wrestled at the 106-pound weight class and competed with the same level of dominance that as a freshman garnered him a gold medal in last year's PIAA State Championships.  The #5 seeded Seidel started the tournament with a 13-3 decision over a wrestler from New Jersey.  In the second round, Seidel  won 16-1 on a tech fall over a New York state bronze medalist.  The third round, brought a 6-0 Seidel win over one of Wisconsin's best wrestlers.  In the Sweet 16, Seidel worked hard for a 1-0 win over a talented Colorado opponent.  In the Elite 8, Seidel took on a California champion and won on a major decision, 10-1.  In the semifinals, Seidel met the #1 seeded Christian Castillo and lost on a 4-2 decision.  Castillo would go on to win gold, with Seidel being moved to the consolation bracket.  He went on to win a 9-5 decision over the #3 seeded wrestler, earning himself a spot in the 3rdplace match.  In his final match of the tournament, Seidel met his Virginia opponent and won an exciting 2-2 match on a fall in extra time.  Seidel placed 3rd after going 7-1, asserting him as one of the best high school wrestlers in the United States.
---
One final noteworthy item worth sharing was this post from Viking Nation, which offers a glimpse at Seidel and Wolford as youth wrestlers.
---
If you are looking to provide feedback or are a business or individual interested in providing sponsorship to aid our mission at LebCoSports, you are asked to contact Dan by emailing dan@lebcosports.com.

Lebanon Federal Credit Union