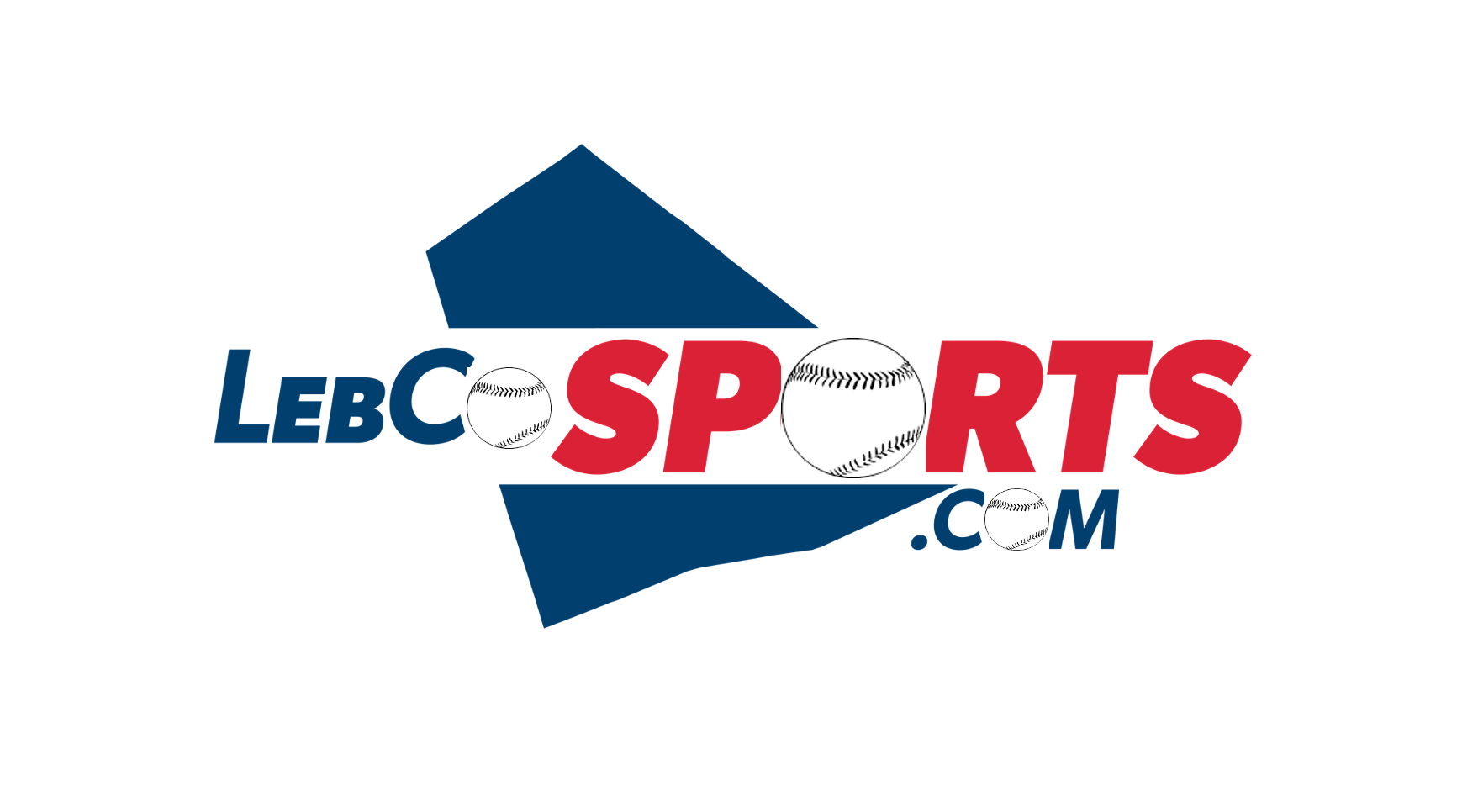 By Steve Beard, LebCoSports Baseball Contributor
This week's College Baseball Prospect Tracker includes many highlights from "down south" as multiple teams spent spring break in sunny and warm Florida and South Carolina. With conference play beginning for most teams this past weekend and next weekend, baseball in the northeast (for most of these players) won't be quite as sunny and clearly not as warm, but the level of play will heat up as teams begin their drive toward a chance to dance in the post season.
Here are player highlights for the week ending Sunday, March 12, 2023.
---
Austin Beard, Northampton Community College (Cedar Crest '22)
Down 6-0 with runners on base, freshman Austin Beard entered for the Spartans in the second inning against the 15thranked Rochester Technical and Community College Yellow Jackets. Working around a couple errors, a hit batter, and a walk, Beard worked 4-2/3 innings, including his first collegiate strikeout to keep the 11th ranked Spartans in the game. NCC's explosive offense came back from a 9-0 deficit to win 17-10 giving Beard his first win at the college level at the Ripken Experience in Myrtle Beach, SC. Beard's final line was 4.2ip-5h-4R-2ER-BB-5K. The Spartans finished 8-2 in their southern swing before a postponement of their Sunday matchup against Atlantic Cape Community College.
---
Caleb Fisher, Chesapeake College (Palmyra '22)
Another JuCo Bandit, Caleb Fisher, earned his first career collegiate win for Chesapeake College as they defeated Cecil College 14-6 on March 11, 2023. Fisher entered in relief for the Skipjacks and was credited with the win on the merits of 4IP, one earned run, a walk, five hits and four strikeouts. Fisher sports a 1.50 ERA as Chesapeake is 5-6 on the young season as they split conference games with Cecil.
---
Jake Wagner, Pennsylvania College of Technology (Palmyra '19)
Jake Wagner had a solid week in Myrtle Beach with outstanding performances in several Wildcats games at The Ripken Experience. In an 18-6 win over Rivier University (NH), the senior center fielder was 2-4 with a run and RBIS in the second and fourth inning. On March 8 in a 7-2 loss to #14 Catholic University, Wagner was the lone offensive highlight for PCT, with a 3-4 day, a run and a walk. In the final game for the week, Wagner has the game winning RBI in the 8th for Penn College in a tight 3-1 win over Suffolk University. Overall, Wagner was 9 for 28 (.321) for the week with five runs, three RBI, and two walks as Penn College had four wins in eight games for their spring trip. Wagner's eleven hits and .415% on base percentage leads his team. The Wildcats return home and open United East Conference play at Penn State – Abington on St. Patrick's Day.
---
Dylan Beard, Messiah University (Cedar Crest '21)
Dylan Beard singled at the outset of a seven-run outburst that lead to a 10-6 Messiah win in their conference opener against York College. The sophomore second baseman's 2 for 5 day included a run and a team leading fifth stolen base. Entering the game, the Falcons had lost ten of twelve to York dating back to 2013. Messiah doubled that previous ten year win total on Saturday at noon, courtesy of a one hitter by junior Nathan Stein. In the 4-0 triumph, Beard was 1 for 2 with a walk and a run. The current and former Falcon added two hits, including a booming RBI double (official video) in a furious comeback that had Messiah thinking sweep before ultimately falling 11-9. Beard's offense this week pushed his batting average to .341 and is among the team leaders in average and on base percentage. Messiah was rained out Monday against #16 Johns Hopkins. Beard will meet his CC teammate Amani Jones as Stevenson and Messiah hook up in conference play on March 17 and 18.
---
Christian Kreiser, Stevens Institute of Technology (Palmyra '20)
Christian Kreiser and the Stevens Ducks nearly pulled an upset in game one versus #11 Arcadia in Florida, falling 7-6. Kreiser opened the scoring with a two run home run and added a double and a couple of walks. Kreiser was 1 for 3 with another walk in game 2, as Stevens fell by the same score, 7-6. Stevens was able to take game 3 by a score of 5-4 in a game that saw Kreiser with a 1 for 4 effort. Stevens continues through a gauntlet of ranked teams as they face #18 Denison before returning home for conference play. Kreiser continues to lead the Ducks in multiple offensive categories.
---
Noah Gonzalez, Northampton Community College (Cedar Crest '22)
Noah Gonzalez looks to be settling into a platoon or the fourth outfielder role for the high powered JuCo NCC Baseball team loaded with sophomores. Gonzalez sports a .556 on base percentage, bolstered by a pinch hit single in a 12-0 win at Myrtle Beach in game two of their spring break trip. In addition to notching his first and second collegiate stolen bases this week, his two run single late in 17-10 comeback win against Rochester helped his former CCHS and Fredericksburg Legion teammate secure his first collegiate win. Noah Gonzalez is batting .333 on the year.
---
Gage Miller, Bishop State Community College (Palmyra '21)
Gage Miller hit a double and knocked in a run, scoring one as well as the Wildcats tallied a 6 inning 11-1 win over Enterprise State Community College in game one of a doubleheader. Miller unloaded with two home runs and three RBI as Bishop State swept the double header, 10-2. Bishop State opened with these two quick wins in the South Division of the Alabama Community College Conference. In a Saturday bounce back double header with Enterprise, Miller hit a double and was 2 for 3 with three runs in a game one win. In a game two loss, Miller was again 2 for three with a run, rbi and two stolen bases. Bishop State is tied for second in conference standings and return to action Thursday.
---
Amani Jones, Stevenson University (Cedar Crest '20)
Amani Jones tallied an RBI for Stevenson and they fell to the McDaniel Green Terror, 12-9 in the Mustangs' final game before conference play started March 10 versus Widener. In game one against Widener, Jones opened up his junior "in conference" campaign with a 4 for 4 game with two runs, an RBI and a walk as Stevenson knocked off 2023 MAC Commonwealth 4-seed Widener, 7-0. Widener evened the series in game on Saturday, in which Jones contributed two walks to a 5-3 loss. Jones' bat was quiet in the rubber match, which the Mustangs won 7-1. Jones is hitting .326 and is the Mustangs leader in hits and doubles. Stevenson travels to Wilkes before returning to conference action against Messiah University.
---
Austin Baal, Shippensburg University of Pennsylvania (Palmyra '19)
Austin Baal launched his PSAC leading seventh home run as Ship fell to the #6 ranked West Chester Rams 7-1 in game one of a Thursday doubleheader at Serpico Stadium in West Chester. Baal added to his conference lead in walks (19) as he added one on an 0-3 day in a 6-1 game two loss as the two teams opened PSAC – East conference play. Ship returned home for game three at Fairchild Field where Baal promptly knocked in a run to give the Raiders a first inning lead and added three walks, scoring to break an 8th inning tie, as West Chester and Shippensburg slugged it out in a steady, cold rain on Friday, with a final score of 15-10 as Shippensburg salvaged one game of the set.
---
Brian Coburn, Lancaster Bible College, (Palmyra '20)
Brian Coburn was busy as a two way player for Lancaster Bible College during their spring trip to the Ripken Experience in Myrtle Beach, SC. He had one hit as LBC was swept on day one, 5-1 and 7-2. Despite a six inning, two run, six strikeout outing, he was tagged with the loss on the mound in game one versus Eastern Nazarene by a score of 2-0 in a game that saw twelve Chargers go down on strikes in seven innings. Coburn returned as a position player and tallied two hits, a run and an RBI as LBC closed out the week with no wins and six losses as they fell to Rivier University 10-5. Following an upcoming mid-week matchup with Neumann, LBC opens United East Conference play with Penn State – Harrisburg.
---
Kasey Shugart, Clarion University of Pennsylvania (Palmyra '20)
Clarion's tough luck continues, as they fell 4-3 to #16 ranked Millersville in a game that saw junior outfielder Kasey Shugart contribute a hit to the Clarion offense. The Golden Eagles then travelled to Wilson, NC to face off with the Chestnut Hill Griffins, losing again by one run in a 13-12 slugfest. Shugart added two hits, two runs, and two RBI. Clarion lost to Alderson Broadus, 9-7, in their 8th loss of the season by two runs or less. Shugart added a hit in Clarion's subsequent wins against Chestnut Hill and Alderson Broaddus.
---
Isaac Wengert, West Virginia Tech (Northern Lebanon '16)
Isaac Wengert pitched to the minimum twenty-seven batters as WVU – Tech crushed Alice Lloyd (KY), 14-1 in a seven inning contest. The Vikings grad scattered five hits, allowing one unearned run while striking out six in 71 pitches. Despite a 9-12 overall record, The Golden Bears are in a three way tie for second in the River States Conference.
---
Gavin Neal, Mercer County Community College, (Palmyra '21)
Gavin Neal was 1-3 with two runs and an RBI as Mercer defeated Clark State College 14-2 at the Ripken Experience in Myrtle Beach, South Carolina. Neal had two RBIs against Nassau Community College in a game that saw the sophomore second baseman 1 for 1 with a base on balls, adding to his .381 on base percentage. MCC continues in SC this week.
---
Tyler Long, Mount Saint Mary's University, (Annville-Cleona '20)
Leadoff man and SS Tyler Long scored a run in each of Mount Saint Mary's games this week, but The Mount fell to 6-7 on the year courtesy of a one win week. Long singled and scored the first run in a 10-4 loss to Stetson in their final Florida game. MSM bounced back with a Friday win over University of Maryland – Baltimore County, 12-6. The Mountaineers were swept on Saturday, however, 10-7 and 13-2. MSM appears on ESPN+ this week against St. Bonaventure as Tyler Long continues in the team lead for average (.345) and runs scored (12), and continues on base at a .448 rate.
---
Jonathan LaBarbera, Bloomsburg University of Pennsylvania (Cedar Crest '20)
Jon LaBarbera continues to hit well in an apparent platoon role for the Huskies. On Saturday, the Cedar Crest product was 2 for 4 with a run and a late RBI as Bloom defeated Lock Haven 11-3. LaBarbera is hitting .316 as he splits time. Of note, only six Huskies players have had enough plate appearances to qualify for the minimum requirement of two plate appearance per game of 75% of games played in the early going for the 5-6 Bloomsburg squad. The Huskies continue conference play this week.
---
Mason Kepler, Clarion University of Pennsylvania (Palmyra '21)
Despite being under the weather and missing a few games, Cougar alumni and sophomore backstop Mason Kepler joined his teammates in Cary, NC on Saturday and made an immediate impact. His RBI in the first inning halved the lead for Chestnut Hill, 2-1. His two-run double in the eighth sealed the deal for the Golden Eagles as they split with the Griffins, winning 8-3. Kepler is fourth in RBIs for Clarion despite only thirty plate appearances.
---
Around the Horn
---
If you are looking to provide feedback or are a business or individual interested in providing sponsorship to aid our mission at LebCoSports, you are asked to contact Dan by emailing dan@lebcosports.com.

Lebanon Federal Credit Union