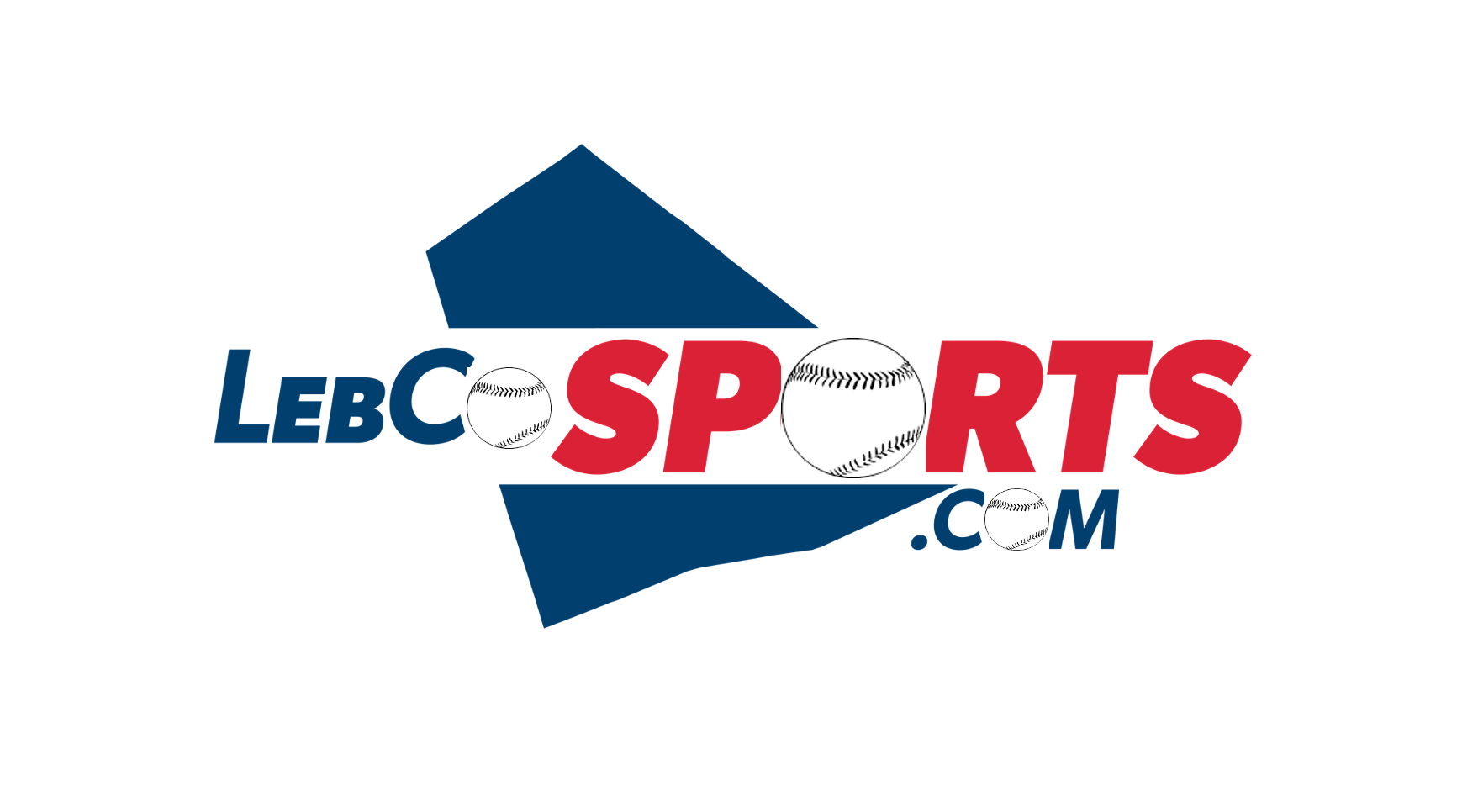 By Steve Beard, LebCoSports Baseball Contributor
College baseball rolls on and several Lebanon County baseball alumni produced some career firsts. Here is all the action from the week ending Sunday, March 5, 2023.
---
Jacob Deimling, York College of Pennsylvania (Palmyra '22)
Jacob Deimling had a memorable debut for the York College Spartans against the 13th ranked Lynchburg Hornets on Saturday, March 4, 2023. Down 5-0, York called upon Deimling to pinch hit and he delivered a solo home run to account for York's only run in a 5-1 loss. The freshman followed up with a 3-3 day, including a double and an RBI in an 8-4 loss as York was swept by Lynchburg. York plays F&M on March 7 before opening up MAC Commonwealth conference play against Messiah on March 10, 2023.
---
Caleb Fisher, Chesapeake College (Palmyra '22)
Caleb Fisher, another Palmyra 2022 grad, made his college debut for Chesapeake College in Vero Beach, FL on March 3, 2023. Fisher pitched two clean innings, notching his first collegiate strikeout, as Chesapeake College Cyclones defeated the Saint Cloud Technical and Community College Cyclones 7-6. The Skipjacks returned home from Vero Beach with a 3-4 record and open conference play on March 11.
---
Gavin Neal, Mercer County Community College, (Palmyra '21)
Gavin Neal had a monster day at the plate on March 4 against Rockland as he used a double and home run to tally six RBI as the MCCC Vikingss put down Rockland 10-6. The sophomore scored a run in a game two 7-4 win. MCCC is 2-6 on the year and head to Myrtle Beach SC on March 10, 2023 before returning home to open conference play.
---
Austin Beard, Northampton Community College (Cedar Crest '22)
Austin Beard made his first collegiate appearance sealing the win for Northampton Community College, with a 4-0 win over Danville (IL) Area Community College. Beard worked around a hit batter and an error at SS to close the game, inducing weak contact for all three outs. The Spartans ran their record to 6-0 and finish the week at the Ripken Experience before returning home for conference play.
---
Noah Gonzalez, Northampton Community College (Cedar Crest '22)
Noah Gonzalez continued his early season torrid pace, pinch hitting for a single on Saturday and adding two more hits on Sunday, at the Spartans opened up spring break in SC with four wins. Gonzalez added his first career stolen base on Sunday. Gonzalez is challenging for meaningful playing time on a roster loaded with sophomores and his early season performance is helping his cause with three hits in four plate appearances and two walks.
---
Amani Jones, Stevenson University (Cedar Crest '20)
Stevenson junior Amani Jones continues to swing a hot bat. In at 24-2 drubbing of Mary Baldwin University, the shortstop was 2-4 with two runs and two RBI, scoring the third run and the thirteenth run of the game for the Mustangs, with his two RBI coming as Stevenson erupted for 17 runs over the fifth, sixth, and seventh innings. Jones added an RBI double and a single and a couple of runs as Stevenson swept a doubleheader from Marywood, 11-1and 7-2. The Mustangs improved to 4-2 on the year as they open their MAC Commonwealth schedule with Widener on March 10. Jones is hitting .367 on the year.
---
Christian Kreiser, Stevens Institute of Technology (Palmyra '20)
Christian Kreiser helped propel Stevens to an 18-5 win over Lehman College. During an eleven run outburst in the first inning, Kreiser scored the second run then added a three run home run in the same frame. He later added two walks. In game two, a 15-4 win, Kreiser added two walks and two runs. His 12 base on balls leads the Ducks as they head to the Snowbird Baseball Classic in Punta Gorda, Florida where they will face pre-season #15 Arcadia and #18 Denison.
---
Tyler Long, Mount Saint Mary's University, (Annville-Cleona '20)
Mount Saint Mary's traveled south for a quick weekend in Deland, Florida, winning one of out of four to slide to 6-6 on the season. Tyler Long scored a run in the only win of the weekend, 7-4 over Pittsburgh, contributing two hits. Long drew a walk as MSM was crushed by Stetson, 18-0. He also tallied a hit in each of the subsequent games, a 10-2 lossto Pitt and a 10-4 loss to Stetson. Long continues to lead The Mount with a .386 average.
---
Austin Baal, Shippensburg University of Pennsylvania (Palmyra '19)
Austin Baal established himself as the HR leader of the PSAC with a three run home run and a solo shot against Le Moyne en route to a 12-11 Ship win. Baal was not done for the weekend, adding an RBI single on a 2-4 day in a 5-4 win. The big lefty is the team leader in OPS, HR, RBI, and BB. The Raiders open up conference play against West Chester on March 10.
---
Kasey Shugart, Clarion University of Pennsylvania (Palmyra '20)
Kasey Shugart finished a three game set against Frostburg State with gaudy stats. A quiet 1-3 in game one, a 9-1 losswas followed by a 3-4 performance with a run, RBI and walk as Clarion evened the series, winning 7-4. Clarion dropped the rubber match, 10-9, in a game that ended with a dropped third strike that saw a runner scamper home from third to "walk it off." Clarion starts conference play in two weeks.
---
Dylan Beard, Messiah University (Cedar Crest '21)
Midweek matchups saw Messiah and Dickinson battle to a 10-10 tie due to darkness, with Beard reaching base on walk and two hit by pitch. The following day, the sophomore second baseman was 1-3 with another free pass, a stolen base, RBI single and sac bunt, helping Messiah to a 9-6 win over F&M. On March 4, Messiah traveled to play #23 Randolph-Macon. Game one was a 15-1 loss that saw twelve Messiah punchouts, eleven at the hands of Hayden Snelsire. In Game 2 versus "Randy Mac," Beard boomed a two run double and two singles in a 7-3 loss. Beard leads Messiah in stolen bases and is third in average and OPS.
---
Brian Coburn, Lancaster Bible College, (Palmyra '20)
Brian Coburn opened his junior season with a two run homer as the Chargers defeated Lesley on a cold day, 13-11 in 6 innings. LBC and Lesley split the remaining two games, with Lancaster Bible College winning 10-6 and losing 12-7. Coburn finished the weekend 3 for 10 with five runs, three RBI, and two walks. The Chargers play the week of March 6 in Myrtle Beach, SC.
---
Around the Horn
---
If you are looking to provide feedback or are a business or individual interested in providing sponsorship to aid our mission at LebCoSports, you are asked to contact Dan by emailing dan@lebcosports.com.

Lebanon Federal Credit Union