Both of Cedar Crest's High School Varsity teams finished 2nd in Section One of the Lancaster Lebanon League and have qualified for the District 3 Playoffs.  They are not the only basketballers within the boundaries of the Cornwall Lebanon School District who are enjoying successful seasons.  In fact, many of this other group will someday don the blue and grey of the Falcons.  For now, they will have to continue to work on the skills in hopes of continuing their winning ways as they grow older.  Though at this point, they seem to be destined two units seem to be ahead of the curve, as the 5th grade Girls and the 6th grade Boys just won the championships within their respective divisions of the Lancaster Lebanon League Youth Travel Basketball League.
5th Grade Girls
The Cedar Crest 5th grade girls went undefeated on their way to winning the championship, winning all sixteen contests.  In the Finals, the Lady Falcons defeated Conestoga Valley, 16-13. The loss was Conestoga Valley's third of the year, with all three coming at the hands of this Crest team.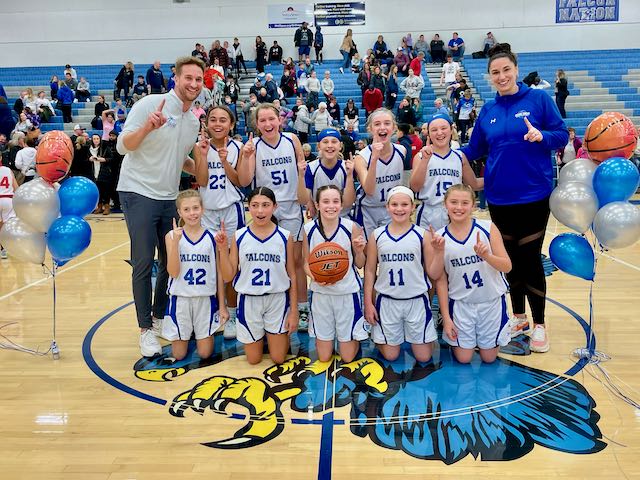 Front Row (L-R): Cassidy Waters, Gracie Deraco, Mya Kleinfelter, Kemper Falcetta  Taylor Leichleitner
Back Row (L-R): Coach Mike Bechtold, Maniyah Charles, Addy Shay, Morgan Stradnick, Lynken Bechtold, Claire McCracken, Coach Ashli Shay
6th Grade Boys
The 6th grade boys representing Cedar Crest also completed a sixteen-win campaign, the second straight undefeated season for this group of young men.  In the championship, they scored a victory over Manheim Township Blue, 37-21.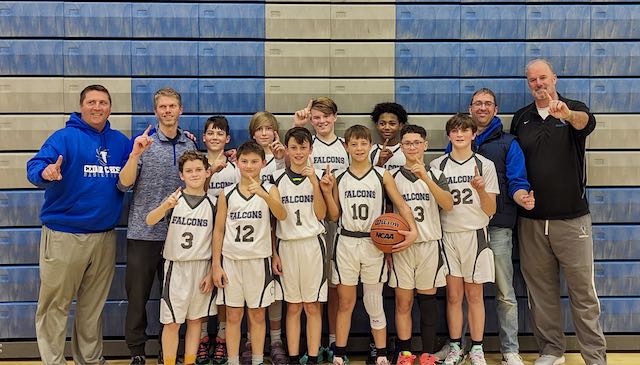 Front Row (L-R): Logan Yorty #3, Rory Smyth #12, Wes Bowman #1, Chase Boger #10, Jewelz Hernandez #13, Chase Norris #32
Back Row (L-R): Coach Sean Smyth, Coach Jon Bowman, Jaden Truss #5, Ben Kleinfelter #8, Griffin Lorenzo #9, Griffin Schomp #33, Coach Brandon Yorty, Coach Art Schomp
---
If you are looking to provide feedback or are a business or individual interested in providing sponsorship to aid our mission at LebCoSports, you are asked to contact Dan by emailing dan@lebcosports.com.

Lebanon Federal Credit Union