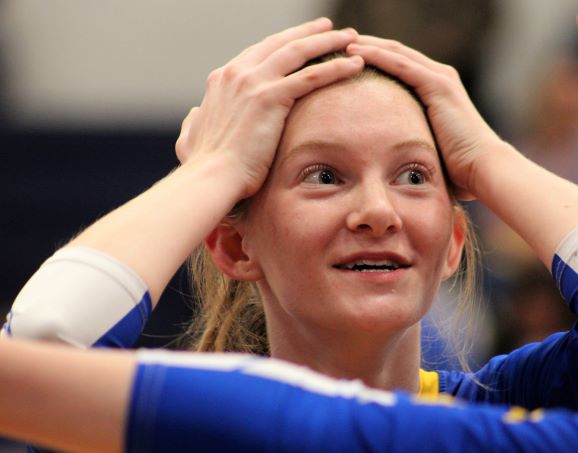 Hailey Peirce is a facilitator, a conduit between defense and offense, a support staff of one. A person behind the scenes, Peirce makes the Northern Lebanon girls' volleyball team go.
The senior setter is very good at what she does, and the Vikings are very good because of what she does.
On Tuesday at Cardinal O'Hara High School, the finest girls' volleyball season in the history of Northern Lebanon High School concluded when the Vikings dropped a 3-2 decision to the home side in the opening round of the PIAA Class AA playoff tournament. During the 23-25, 25-21, 22-25, 26-24, 15-11 defeat, Peirce posted 43 assists and ten digs.
On the way to their first state playoff appearance in program history, Peirce and the Vikings went 14-0 during the regular season and captured the Lancaster-Lebanon Section Three championship. On November 3rd, the fourth-seeded Vikings fell at second-seeded Twin Valley, 25-23, 25-18, 25-19, in the District Three Class AAA championship.
To reach the District Three Class AAA title tilt, Northern Lebanon had scored earlier playoff triumphs over Big Spring, James Buchanan and top-seeded Greencastle-Antrim. Against Big Spring, Peirce recorded 15 digs and 35 assists, including the 1,000th assist of her career at Northern Lebanon.