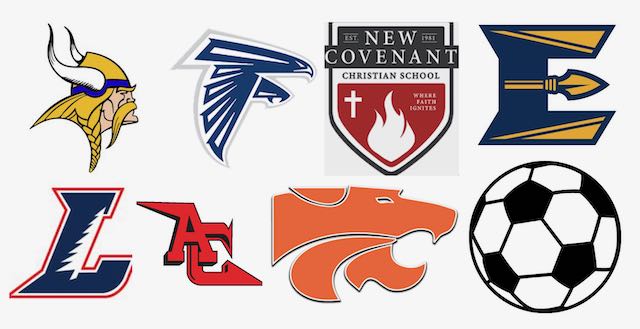 Annville-Cleona Dutchmen
Lancaster-Lebanon League Section 4
Current Record: 5-8 overall, 3-4 in Section 4 – 3rd place
District Power Ranking: #17 AA (top 10 qualify)
Last Five Games – LWLLW:
9-20: Northern Lebanon 1, Annville-Cleona 0
9-22: Annville-Cleona 7, Lancaster Catholic 0
9-30: Lancaster Mennonite 2, Annville-Cleona 1
10-4: Pequea Valley 1, Annville-Cleona 0
10-6: Annville-Cleona 1, Northern Lebanon 0
Update: This Annville-Cleona team was hopeful that they would have a season similar to last season, but in sports it does not always play out in a logical manner. Currently, this year's team is sitting three games under .500, sitting in third place in Section 4. It has not been all bad for Annville, as the senior leaders have continued to develop the younger talent who will have to take over next year. For now, it has remained senior midfielder Izzy Soliday (7 goals, 6 assists) leading the offensive charge, but gradually her midfield counterpart, sophomore Rowan Ulrich has played a larger role (7 goals, 4 assists). The other major positive for this team is that they have remained competitive in nearly every game and despite their record only have -1 goal differential. Much of this can be credited to the strong play of senior defenders Sarah Speraw and Rebekah Sperlich. The Dutchmen have two games remaining, one against Lancaster Catholic and the other a non-league tilt against Tulpehocken. While the team is hoping to end on a high note, the seniors are also hoping their leadership in these final games to give their younger teammates something by which to remember them.
---
Cedar Crest Falcons
Lancaster-Lebanon League Section 1
Current Record: 10-6 overall, 4-5 in Section 1 – 4th place
District Power Ranking: #10 AAAA (top 16 qualify)
Last Five Games – WLLWW:
9-24: Cedar Crest 4, Solanco 1
9-27: Penn Manor 5, Cedar Crest 2
9-29: Warwick 4, Cedar Crest 1
10-3: Cedar Crest 2, Hempfield 1
10-5: Cedar Crest 2, Conestoga Valley 1
Update: The Cedar Crest Falcons are currently in a good position to make Districts for the second straight year. While they are in a very tough Section 1 of the Lancaster-Lebanon League, which is important to remember when looking at the overall record of this team as a determining factor as to how good they are. They actually scored two Section 1 victories just this past week against Hempfield and a Conestoga Valley team that had beaten them 7-1 earlier in the season. Offensively, the Falcons have been led by sophomore Alaina Miller (13 goals, 10 assists) and senior Lily Young (14 goals, 4 assists). Crest has two games remaining that will serve as measuring sticks prior to the post-season. The first game will be played on Tuesday evening at the home of the undefeated Manheim Township Streaks (#1 AAAA). The final game of the will be played away on Thursday night against a 12-2 Elizabethtown team (#5 AAAA).
---
ELCO Raiders
Lancaster-Lebanon League Section 3
Current Record: 9-4-2 overall, 5-1-2 Section 3 – 3rd place
District Power Ranking: #4 AA (top 10 qualify)
Last Five Games – WWWWW:
9-24: ELCO 2, Conrad Weiser 0
9-26: ELCO 10, Lebanon 0
9-27: ELCO 3, Octorara 0
9-30: ELCO 5, Berks Catholic 1
10-6: ELCO 1, Donegal 1
Update: Coming off of a season where ELCO lost on penalty kicks in the District 3 Finals, there was a chance for a letdown. Through the first seven games this season, the Raiders lost three games, the same number of total losses from last season. There were also injury concerns that threatened to derail another magical run. With that being said, the Raiders are seemingly back, winning their last five matches, including Thursday's major overtime win against Donegal that was won when senior Emily Miller beat the goal after fellow Carsyn Boyer set the table for her. Boyer, a junior midfielder, has been the leading scorer for ELCO, as she has tallied 9 goals and 4 assists. Senior Julia Bidelspach has also proven huge for this team throughout the season, scoring 8 goals and assisting on 4 more. An unselfish Carley Kleinfelter, a senior wing, leads the team with 6 assists and has also added 2 goals of her own. One of those injuries was to senior Sophia Irvin who missed three games, but has been a solid midfield presence since returning to the lineup. When opposing teams do breakthrough, it's been senior goalkeeper Sam Nelson who has been a brick wall, posting a goals against average of .667 and 8 shutouts. ELCO controls their own destiny as they battle for the Section 4 crown over the next two games. On Monday, the Raiders are in a must win game against Cocalico, the current Section 4 leader with a 7-1-1 record. If ELCO wins this game, they will then have to defeat McCaskey on Tuesday and they will have repeated as Section 4 champs.
---
Lebanon Cedars
Lancaster-Lebanon League Section 3
Current Record: 1-10 overall, 0-6 in Section 3 – 6th place
District Power Ranking: #30 AAAA (top 16 qualify)
Last Five Games – LLLLW:
9-28: Donegal 10, Lebanon 0
9-30: Lancaster Catholic 7, Lebanon 0
10-4; Cocalico 9, Lebanon 0
10-6: McCaskey 5, Lebanon 1
10-8: Lebanon 1, Reading 0
Update: As a whole, this season has been challenging for the Cedars as they have tried to close the experience gap that puts them at a disadvantage when playing against many of their L-L opponents. They have suffered some tough losses that would be demoralizing for most teams. However, this team has remained resolute and focused on improving their skills to become more competitive. This past Saturday, they finally had an opportunity and did not let it go to waste, with sophomore Janeea Hill-Metz scoring the game's lone goal in a win over Reading. That goal was assisted by the team's captain, junior Seira Wolfe, a strong center back who is a difference maker and never lets up. Freshman Olive Brandt patrols the midfield and is another incredibly intelligent team leader who puts it all on the line, each and every game. Other Cedars that have stepped up this season and are showing a foundational element that should transfer to a more successful future for Lebanon's girls soccer program are sophomore Sulianette Valle, freshman Paige Gipe, and freshman Kaja Dideriksen. This group plays their last game today against Octorara, but regardless of how the season went overall on paper, how they measure themselves will be different than how most teams judge wins and losses.
---

New Covenant Flames
Commonwealth Christian Athletic Conference
Current Record: 6-5-1
District Power Ranking: #12 A (top 10 qualify)
Last Five Games – LWLWL:
9-29: West Shore Christian 5, New Covenant Christian 3
9-30: New Covenant Christian 4, York Country Day 0
10-3: Harrisburg Christian 10, New Covenant Christian 1
10-6: New Covenant Christian 8, Christian School of York 2
10-7: High Point Baptist 4, New Covenant Christian 1
Update: Last year, the Flames were 2-10, so having won six games in 2022 is quite an improvement. Achieving their current record was not without its difficulties, as there were several injury issues for New Covenant. One of those injuries sidelined freshman Akiaya Hershey, whose absence was felt as she has contributed 6 goals in the game she has played. Sophomores Keira Kantner and Natalie Folmer stepped up and have each scored 10 goals on the season. Fellow sophomores Leah Barnhart and Miracle Hershey have each added 7 goals of their own. After reading those last few sentences, you will notice that this team is very young and has gained valuable experience over the course of this season. This squad, full of underclassmen won a major victory against rival Lancaster County Christian on September 22 that has served as a rallying cry for this team going forward. With only one game remaining, Tuesday away against Harrisburg Academy, this team will have to wait until next season to apply many of the lessons they learned this year.
---
Northern Lebanon Vikings
Lancaster-Lebanon League Section 4
Current Record: 7-7-2 overall, 3-4-2 in Section 4 – 4th place
District Power Ranking: #20 AAA (top 16 qualify)
Last Five Games – LWLWL:
9-28: Lancaster Catholic 1, Northern Lebanon 0
9-29: Northern Lebanon 4, Hamburg 3
10-1: Conrad Weiser 1, Northern Lebanon 0
10-4: Northern Lebanon 1, Lancaster Country Day 0
10-6: Annville-Cleona 1, Northern Lebanon 0
Update: The Northern Lebanon Vikings have had a difficult season due to the expectations they had going into the 2022 campaign. They have been unable to get things going on offense, scoring thirteen goals through sixteen games, with four of those coming in a recent offensive explosion against Hamburg. Leading the team in goals with a three each have been senior Hanna Wanyo, senior Erin Shuey, and junior Brooke Beamesderfer. While it has been difficult for a team who hoped to challenge for the Section 4 title, there is a silver lining in that they have been competitive in every game this season through strong defensive efforts. This is not bad for a team whose biggest concern coming into the season was replacing a goalie who held the program's record for most shutouts. With one game remaining today against Section 4 leading Lancaster Mennonite, the Vikings have a chance to end the season on a high note and above .500.
---
Palmyra Cougars
Mid-Penn Conference – Keystone Division
Current Record: 6-7-1 overall, 3-5-1 in Keystone
District Power Ranking: #20 AAAA (top 16 qualify)
Last Five Games – WWLLL:
9-24: Palmyra 7, Daniel Boone 0
9-26: Palmyra 8, CD East 0
9-28: Mechanicsburg 2, Palmyra 1
10-4: Hershey 2, Palmyra 0
10-6: Lower Dauphin 2, Palmyra 1
Update: If you look at Palmyra's last five games, you might notice three straight losses against top tier opponents. You may also notice that they played each of these teams very competitively. While losses are not preferred when sitting just outside the playoff picture, the way they lost serves as proof that they are gearing up for a final playoff push with four games remaining on the schedule. Coach Grinstead has been pleased with the amount of progress his girls have made and the tenacity with which they have played. Leading the way on offense this season has been senior Bridget Krikorian (7 goals, 5 assists), with several other members of the team contributing. Among those playing large roles on offense have been: senior playmaker Maddie Grinstead (4 goals, 5 assists); sophomore Delaney Miller (4 goals, 7 assists); sophomore Ava Lindenmuth (5 goals); freshman Kenzie Long (5 goals). In addition to the balanced team attack on offense, the Cougars have also benefitted from a strong defense. Grinstead leads the team in defensive tackles, while senior Katie Pavusek is challenging and winning many balls while leading the team in interceptions and blocked shots. In goal, it has been senior Maggie Webb who has held opposing teams in check with her 88 saves on the season. With two weeks remaining in the regular season, this is a team that feels that they are not quite done. The Cougars are hoping to put all of it together and sneak into the District 3 Playoffs.
---
For more context on any of these teams, please visit our previous Girls Soccer coverage by clicking here.
---
If you are looking to provide feedback or are a business or individual interested in providing sponsorship to aid our mission at LebCoSports, you are asked to contact Dan by emailing dan@lebcosports.com.

Lebanon Federal Credit Union