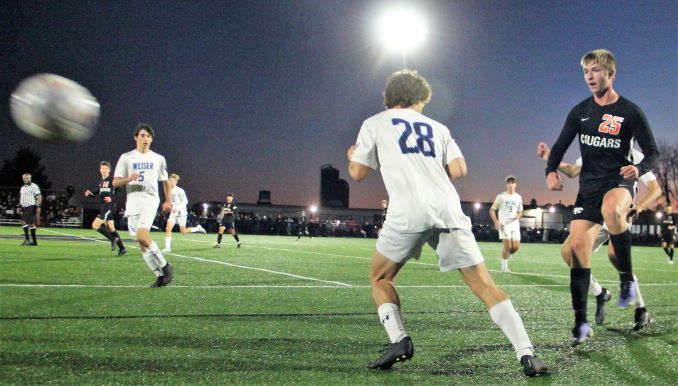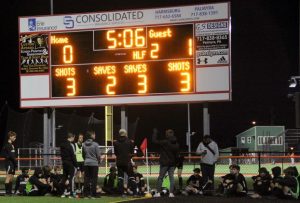 BY JEFF FALK
Editor
PALMYRA – Good teams find a way to win, and when they can't find a way, they create one.
It's a handy skill to have come playoff time. And when indeed it is employed at this point of the season, it can feel a lot like destiny.
On a brisk Thursday evening at Palmyra High School's OAL Sports Complex, the Cougar boys very much took on the look of a soccer team of destiny, with their exhilarating 3-2, double overtime triumph over Conrad Weiser, in the quarterfinal round of the District Three Class AAA playoffs. Off a feed from Matthew Bordner, junior midfielder Caleb Sitler netted the game-winner for Palmyra, with 5:59 remaining in the second 15-minute overtime session.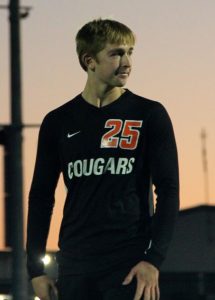 Not only did it qualify them for the upcoming state tournament, the victory pushed the third-seeded Cougars to 16-2-1 overall and into the District Three Class AAA semifinals, opposite a familiar foe. Palmyra will take on rival and second-seeded Hershey, which knocked off seventh-seeded Elco 3-1, on Monday at 6 p.m. at Hershey High School.
The Cougars and Trojans have both a distant and a recent past. After Palmyra fell to Hershey in last season's District Three Class AAA title tilt, the Cougars beat the Trojans twice during the regular season – 2-1 in Hershey on September 8 and 1-0 in Palmyra on October 4.
The loss ended sixth-seeded Conrad Weiser's season at 14-3-2.
"I told our guys that it certainly wasn't the prettiest effort," said Palmyra head coach Jeff Wilver. "At times it was chaotic, and that's a credit to Conrad Weiser. I don't know how much of it was nerves and how much of it was the opponent. But when the times came, we made plays.
"I think sometimes when two teams play hard, it's almost unfair to have a loser," added Wilver. "But that's sports. That's soccer. Tonight, two really good teams left it all on the pitch for 100 minutes."
Sitler's game-winning goal originated from the right side of the pitch, with a diagonal ball played by Bordner. From the middle of the field, 25 yards out, Sitler unleashed a hard left-footer that beat Conrad Weiser keeper Joe Dolinsky to the upper portion of the net.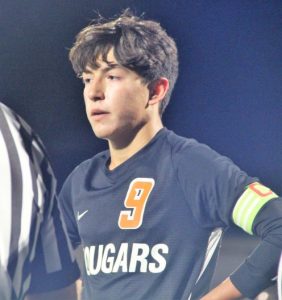 "Coming in, their strength was defense," said Wilver. "Our strength is offense. They did a really good job of controlling Caleb (Spitler), Brayden (Sunho) and Matthew (Bordner). But to his credit, Caleb made a really good run and put it in the back of the net for us.
"I'm proud of our guys. I'm proud of our team," continued Wilver. "You win games at this time of the year. But you can lose them in the off-season. You've got to be committed to it."
Following a somewhat sluggish initial 60 minutes of play, Palmyra netted a pair of goals in a span of 11 seconds in the middle of the second half to erase a 1-0 deficit.
With 19:07 remaining, Palmyra senior Rennie Paye, battled, fought for and eventually won a loose ball in the Conrad Weiser goal mouth. Then Paye used his right foot to blast it through Dolinsky.
Off the ensuing touch at midfield, Sunho blocked/stole a Scout possession, before sending Bordner ahead. Bordner employed his left foot to slide a low shot inside the far post.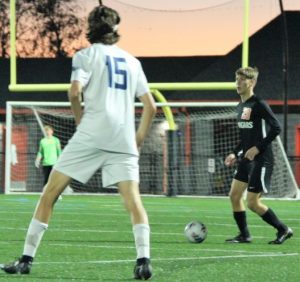 "In a word, 'uneven'", said Wilver of his side's first half performance. "I think we had to settle the game down. I thought there were quality chances for both sides. But we started to apply more pressure.
"After halftime, we played better in the first 20 minutes," Wilver added. "Getting two goals in a few seconds was a game-changer. We played very well in stretches. To hold up for 100 minutes against a physical team like that is difficult."
It was a goal from Conrad Weiser's Gavin Rapp, with 12:56 left in the second half, which sent the game to overtime. It came off a 45-yard restart, when Rapp got his head on teammate Michael Monroe's booming boot into the box.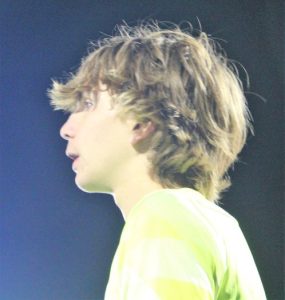 The Scouts had taken a 1-0 lead 16:45 into the contest, on a similar restart. Monroe's precise 35-yarder eluded Palmyra starting goalie Cole Sauder's outstretched glove, just below the crossbar.
"We could've kept them out of the goal," said Wilver of the Scouts' dangerous restarts. "We knew they were really good on corners and set pieces. If you're on your heels, they're hard to defend.
"I thought defensively there were a couple of times when we were slow to the ball," continued Wilver. "I think that was part of their game plan – put the ball in the box and make us defend."
When the dust had settled, Conrad Weiser out shot Palmyra 12-10. The Cougars took five corner kicks, compared to two for the Scouts.
"We knew that at some point it was probably going to come down to them," said Wilver of Monday's match-up with the Hershey Trojans. "When the bracket came out, we saw that if we wanted to win a championship it would probably have to go through them at some point. We know them well. They know us well. It's going to come down to Monday night and who puts the better product on the field."
To purchase images in this article please email jeff@lebcosports.com.
2022 Palmyra Boys' Soccer Results
| | | | | | |
| --- | --- | --- | --- | --- | --- |
| 2022-09-01 | H | vs | Elizabethtown(3) | W | 4-3 |
| 2022-09-03 | A | vs | Cedar Crest(3) | W | 6-2 |
| 2022-09-06 | H | vs | Mechanicsburg(3) | W | 2-1 |
| 2022-09-08 | H | vs | Hershey(3) | W | 2-1 |
| 2022-09-10 | H | vs | Susquehannock(3) | W | 3-0 |
| 2022-09-12 | A | vs | Lower Dauphin(3) | W | 4-1 |
| 2022-09-14 | H | vs | Mifflin County(6) | W | 7-0 |
| 2022-09-17 | A | vs | Conestoga Valley(3) | L | 1-2 |
| 2022-09-22 | H | vs | Waynesboro(3) | W | 8-1 |
| 2022-09-26 | A | vs | Central Dauphin East(3) | W | 5-1 |
| 2022-09-28 | A | vs | Mechanicsburg(3) | T | 2-2 |
| 2022-10-01 | H | vs | Donegal(3) | W | 2-1 |
| 2022-10-04 | A | vs | Hershey(3) | W | 1-0 |
| 2022-10-06 | H | vs | Lower Dauphin(3) | L | 3-5 |
| 2022-10-08 | A | vs | Exeter Township(3) | W | 4-0 |
| 2022-10-11 | A | vs | Mifflin County(6) | W | 9-0 |
| 2022-10-15 | A | vs | Waynesboro(3) | W | 7-0 |
| 2022-10-19 | H | vs | Central Dauphin East(3) | W | 7-0 |
PIAA District Three Class AAA Power Rankings
| | | | | | | | | | | | |
| --- | --- | --- | --- | --- | --- | --- | --- | --- | --- | --- | --- |
| AAA | School |  W |  L |  T |  Rating |  TWP |  OWP |  TWPW |  OWPW |  TWPL |  OWPL |
| 1 | Elizabethtown | 13- | 2- | 1 |  0.760598 |  0.893443 |  0.598233 |  16.35 |  169.30 |  1.95 |  113.70 |
| 2 | Hershey | 14- | 3- | 0 |  0.756984 |  0.875622 |  0.611982 |  17.60 |  187.45 |  2.50 |  118.85 |
| 3 | Palmyra | 15- | 2- | 1 |  0.750245 |  0.905797 |  0.560126 |  18.75 |  178.40 |  1.95 |  140.10 |
| 4 | Kennard Dale | 14- | 1- | 1 |  0.737325 |  0.924581 |  0.508456 |  16.55 |  138.30 |  1.35 |  133.70 |
| 5 | Cocalico | 14- | 3- | 0 |  0.725157 |  0.861538 |  0.558469 |  16.80 |  171.45 |  2.70 |  135.55 |
| 6 | Conrad Weiser | 14- | 2- | 2 |  0.719056 |  0.857143 |  0.550284 |  16.80 |  174.55 |  2.80 |  142.65 |
| 7 | Eastern Lebanon County | 15- | 2- | 1 |  0.704064 |  0.878238 |  0.491185 |  16.95 |  158.80 |  2.35 |  164.50 |
| 8 | Northern York | 15- | 3- | 0 |  0.699809 |  0.867021 |  0.495439 |  16.30 |  157.50 |  2.50 |  160.40 |
| 9 | Lower Dauphin | 11- | 6- | 1 |  0.697590 |  0.728426 |  0.659902 |  14.35 |  214.60 |  5.35 |  110.60 |
| 10 | York Suburban | 12- | 3- | 1 |  0.676792 |  0.814917 |  0.507972 |  14.75 |  137.00 |  3.35 |  132.70 |
| 11 | Donegal | 13- | 5- | 0 |  0.670218 |  0.775000 |  0.542152 |  15.50 |  172.35 |  4.50 |  145.55 |
| 12 | Bishop McDevitt (3) | 12- | 4- | 0 |  0.642644 |  0.773810 |  0.482330 |  13.00 |  133.75 |  3.80 |  143.55 |
| 13 | Lampeter Strasburg | 10- | 6- | 1 |  0.637658 |  0.678571 |  0.587653 |  12.35 |  172.30 |  5.85 |  120.90 |
| 14 | Greencastle Antrim | 12- | 5- | 0 |  0.604089 |  0.729282 |  0.451076 |  13.20 |  134.15 |  4.90 |  163.25 |
| 15 | Octorara | 10- | 7- | 0 |  0.599818 |  0.648045 |  0.540875 |  11.60 |  159.45 |  6.30 |  135.35 |
| 16 | Susquehannock | 8- | 9- | 0 |  0.591399 |  0.562874 |  0.626263 |  9.40 |  186.00 |  7.30 |  111.00 |
| 17 | Middletown | 9- | 6- | 3 |  0.589657 |  0.621387 |  0.550875 |  10.75 |  170.00 |  6.55 |  138.60 |
| 18 | Boiling Springs | 11- | 6- | 1 |  0.588164 |  0.660428 |  0.499841 |  12.35 |  157.30 |  6.35 |  157.40 |
| 19 | Muhlenberg | 10- | 7- | 0 |  0.574336 |  0.631579 |  0.504373 |  10.80 |  149.95 |  6.30 |  147.35 |
| 20 | Garden Spot | 7- | 8- | 2 |  0.559311 |  0.554286 |  0.565454 |  9.70 |  166.30 |  7.80 |  127.80 |
| 21 | Red Land | 6- | 12- | 0 |  0.550089 |  0.462500 |  0.657143 |  7.40 |  211.60 |  8.60 |  110.40 |
| 22 | Daniel Boone | 8- | 10- | 0 |  0.547101 |  0.500000 |  0.604669 |  8.80 |  192.95 |  8.80 |  126.15 |
| 23 | Manheim Central | 6- | 9- | 1 |  0.525657 |  0.493711 |  0.564702 |  7.85 |  157.10 |  8.05 |  121.10 |
| 24 | Spring Grove Area | 5- | 12- | 1 |  0.519321 |  0.423077 |  0.636952 |  7.15 |  201.85 |  9.75 |  115.05 |
| 25 | Shippensburg | 7- | 10- | 1 |  0.498423 |  0.456757 |  0.549347 |  8.45 |  172.55 |  10.05 |  141.55 |
| 26 | Milton Hershey | 8- | 9- | 1 |  0.485131 |  0.500000 |  0.466957 |  8.85 |  144.85 |  8.85 |  165.35 |
| 27 | Exeter Township | 4- | 13- | 1 |  0.456525 |  0.328221 |  0.613342 |  5.35 |  194.00 |  10.95 |  122.30 |
| 28 | Eastern York | 4- | 13- | 1 |  0.432643 |  0.311429 |  0.580795 |  5.45 |  175.40 |  12.05 |  126.60 |
| 29 | Northern Lebanon | 7- | 11- | 0 |  0.406085 |  0.342697 |  0.483559 |  6.10 |  150.00 |  11.70 |  160.20 |
| 30 | Gettysburg | 3- | 10- | 2 |  0.402586 |  0.299320 |  0.528800 |  4.40 |  142.30 |  10.30 |  126.80 |
| 31 | Twin Valley | 3- | 15- | 0 |  0.393845 |  0.201220 |  0.629275 |  3.30 |  200.55 |  13.10 |  118.15 |
| 32 | Susquehanna Township | 4- | 13- | 1 |  0.391303 |  0.274566 |  0.533981 |  4.75 |  165.00 |  12.55 |  144.00 |
| 33 | East Pennsboro | 3- | 13- | 0 |  0.381170 |  0.217105 |  0.581695 |  3.30 |  162.70 |  11.90 |  117.00 |
| 34 | Big Spring | 2- | 15- | 1 |  0.329740 |  0.157143 |  0.540692 |  2.75 |  173.40 |  14.75 |  147.30 |
| 35 | West York | 1- | 14- | 0 |  0.313012 |  0.085271 |  0.591363 |  1.10 |  154.05 |  11.80 |  106.45 |
| 36 | James Buchanan | 0- | 18- | 0 |  0.253018 |  0.000000 |  0.562262 |  0.00 |  177.00 |  17.60 |  137.80 |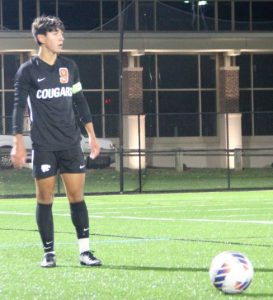 Lebanon Federal Credit Union