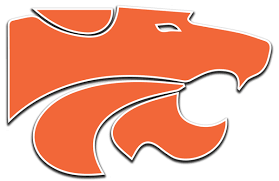 On Saturday, Palmyra hosted the Cougar Classic Field Hockey Tournament.  This resulted in two big wins over Dallastown and Central Dauphin.
In the first matchup, the Cougars scored 9 goals, while they held Dallastown scoreless.  Goals by Palmyra were scored by Battistelli, Hoffsmith, Bowers (3), Russell, Hudson, Bryan, and Weaver.  Weaver and Hudson each had one assist, while Lintz assisted on three of the nine goals.
In the championship round, Palmyra faced off against Central Dauphin.  Like the first game, it was 7-0 at the half.  The Cougars added one more goal, while keeping Central Dauphin off of the scoreboard in the second half.  In the 8-0 win, goals were scored by Bowers, Kirkpatrick, Battistelli (3), Weaver (2), and Lintz.  Six of the goals came off of assists, which were provided by the following players: Bowers, Sholly, Gain, Russell, Kirkpatrick, and Hudson.
Central Dauphin is now 4-1 on the season, while Dallastown moved to 3-4.
The individual goal totals on the day were as follows:
Battistelli – 4
Bowers – 4
Weaver – 3
Bryan – 1
Hoffsmith – 1
Hudson – 1
Kirkpatrick – 1
Lintz – 1
Russell – 1
---
If you are looking to provide feedback or are a business or individual interested in providing sponsorship to aid our mission at LebCoSports, you are asked to contact Dan by emailing dan@lebcosports.com.