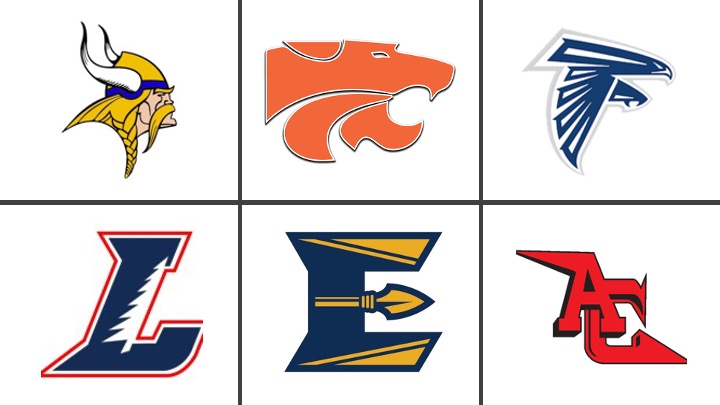 On Saturday morning, Lebanon Valley College hosted their annual high school invitational at Union Canal Tunnel Park.  This event has become quite the large gathering with the 2022 edition welcoming twenty-one squads from across Pennsylvania.  When the racing was complete, it was clear that Lebanon County's athletes had not only held their own, but excelled beyond expectations.
In the girls' race, Cedar Crest freshman Eliana Schneider worked through the finish line to finish first out of 143, outdueling Southern Columbia's Kate Moncavage in a near photo-finish.  Schneider was credited with an official time of 19:02.0, just three-tenths of a second ahead of Moncavage.  When asked about the race, Schneider said, "I felt pretty good.  I definitely went out there and attacked it."  She also credited Moncavage in saying, "I had a nice battle with a girl in second place, she really helped push me to the end and we just let it all out to the end."  This was only Schneider's second varsity race, but she put others on notice with this performance.
More importantly for Schneider was that she paced Cedar Crest to a first place finish, as they put up only 66 points, well ahead of the 100 points collected by Palmyra.  When asked about her efforts in helping the team as a whole, she cited their hard work that they put in throughout the summer and simply said, "We did great today."  Cedar Crest's other runners who factored into the scoring were: Lizzie Lowe – 20:17.9, 10th; Jillian Tobias – 20:40.3, 15th; Audrey Fugate – 20:47.3, 16th; Maddie Lowe – 22:08.0, 37th; Sarah Durning – 22:27.2, 42nd; Samantha Yorty – 22:45.8, 49th.
In the boys' race, Cedar Crest went home just as happy after taking first to complete a sweep.  They were credited with 69 points, with the next closest team being St. Joe's Prep (115).  The Falcons were led by junior Ben Causak who crossed the finish line with a time of 16:19.8 to finish third in the field of 237 fellow runners.  Another major piece of this win was a tight, pack finish by the following athletes: Viseth Meng – 17:02, 12th;  Owen Sparks – 17:04.2, 14th; Jake Perhonitch – 17:05.6, 15th.  Other Cedar Crest harriers who contributed to the statement win were: Travis Furmanski – 17:28.1, 25th; Alex Barr – 18:14.3, 43rd; Derrick Nolan – 18:26.1, 47th.
Cedar Crest Coach Brandon Risser was very pleased with the way his teams performed, citing the amount of hard work they put in over the summer months.  Risser said, "They've worked hard all summer and for them to just go out there and display their fitness, their toughness, their team togetherness and be rewarded with two first place finishes, that was awesome to see."  When asked what his expectations were coming into the Dutchmen Invite, he said that while he expected his runners to take a step forward, they "took a big step forward".  This perhaps raised season expectations for the Cedar Crest program.
While they did win both races, Cedar Crest was not the only county school with memorable performances.  As mentioned earlier, Palmyra finished second on the girls side, led by Abby Berarducci (19:54, 5th) and Eleana Schaffer (19:57.7, 6th), with Avery Rohrer (20:34, 14th)  also joining them towards the front of the pack.  Another Lebanon County runner in the top-10 that cannot go unnoticed was Annville-Cleona's Mackenzie Stellmach (20:14.6, 8th), who joins a talented group of freshmen that should be able to continue developing as they gain more race experience.
On the boys' side, a major performance that caught the attention of many was the fifth place finish by Lebanon's Ramon Urena.  Urena, a junior, finished the 5,000 meter race in 16:31.7 in what was just his second cross country race.  Asked why he decided to take up the sport at this point of his high school career, Urena said that a hand injury in boxing had led him to distance running.  Since he is new to the sport, he indicated that for his rookie season he does not want to put unrealistic goals in place as he is figuring it out.  Urena said that he doesn't plan on stopping anytime soon, as he sees his newfound love of running as "something bigger" for his future.
There were several other Lebanon County students who broke into the top-20 that are worth praising.  These runners are: Cornelius Cummings, Palmyra – 16:52.9, 9th; Landon Brubaker, ELCO – 17:00.4, 11th; Gavin Sheetz, Lebanon – 17:09.5, 17th; Jake Vottero, Palmyra – 17:13.9, 20th.  Also finishing in 21st place was Northern Lebanon's Tyler Shunk, who finished 21st in a time of 17:18.7.
If this early season meet is any indication of how the rest of the season may develop for our local boys and girls, you may want to pay attention.
Link to full results from the 2022 LVC Dutchmen Invite
---
If you are looking to provide feedback or are a business or individual interested in providing sponsorship to aid our mission at LebCoSports, you are asked to contact Dan by emailing dan@lebcosports.com.

Lebanon Federal Credit Union