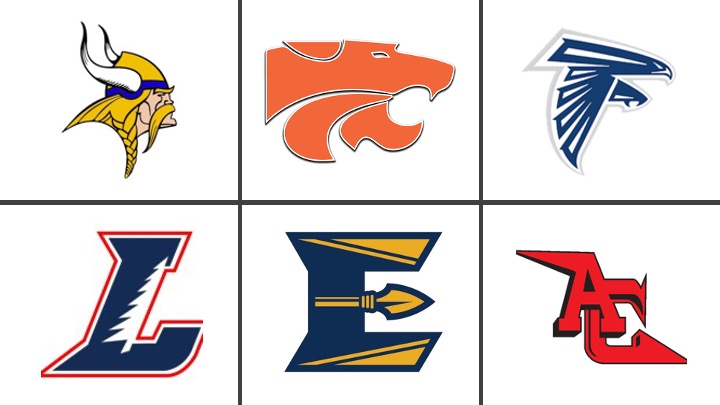 Updates current through September 7.
     Annville-Cleona Dutchmen 
Lancaster-Lebanon League Section 4
Current Record: 8-2 / T-1st place
Update: Through two matches, the Dutchmen are getting solid play from their top four players.  None of these players are seniors.  Reagan Flynn (Jr.) is leading the way, averaging 80.5, followed by: Logan Francis (Fr.), 87.5; Wesley Heller (So.), 91; Andrew Heller (Jr.), 93.  This level of play has allowed them at this juncture to be in the mix for the Section 4 title.  Coach Evans feels that his players are all trending in the right direction, which should make things interesting in the final matches of the season.
Breaking: After Thursday's results, Annville have moved into 2nd place.  They are one win behind Pequea Valley.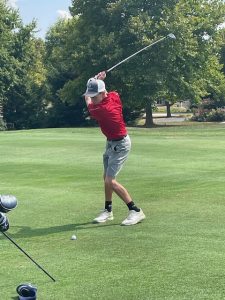 ---
     Cedar Crest Falcons 
Lancaster-Lebanon League Section 1
Current Record: 10-2 / 2nd place
Update: The Falcons currently sit in second place in Section 1, one win behind Manheim Township.  In the first match of the season, they beat Township, on the way to sweeping out their four Section 1 opponents at Fairview.  In that match, the team shot a score of 293 between the four scoring players.  Cedar Crest is deep, with these players currently posting the following averages: Dylan Ramsey (72); Ben Feeman (73.3); Jill Fidler (82.5); Ethan Rader (84); Dayton DiBiaso (86.3); Jackson Custer (88.5); Carson DiBiaso (92.5).  In Section 1, Ramsey ranks #1, while Feeman is currently #3.  With top tier talent and several supporting cast members, the Falcons remain in good position to win the section crown and also be competitive in the playoffs, both individually and as a team.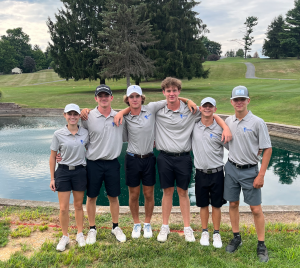 ---

 ELCO Raiders  
Lancaster-Lebanon League Section 3
Current Record: 11-4 / 2nd place
Update: Currently, the Raiders are in second place through three matches, which they feel is a realistic goal and suitable outcome for a finishing position.  Tyler Reed (Sr.) has led the way while averaging an 84, which is third best in Section 3.  The rest of the team has golfed well enough to put them in good position to qualify as a team for the Lancaster-Lebanon League Championships.  They need to have a top-four team average of 360 and they currently have a 350.  If they can qualify, this would be ELCO's first team to do it since 2015.  With their last two regular season matches being played on September 14 and September 15, they will know their fate soon enough. One thing that will help them is that Cole Weaver (Sr.) has struggled more than usual, but has made adjustments which should help him, along with the team, down the stretch.
---
     Lebanon Cedars
Lancaster-Lebanon League Section 4
Current Record: 0-10 / 6th place
Update: While the Cedars have struggled in match play, they are led by Gavin Sheetz (So.), averaging 95.5, and Ben DiScuillo (So.), averaging 112.  It goes without saying that every time these athletes get a chance to golf, they have a chance to improve.  On a roster without any seniors, this means that they will have plenty of time for more golf.
---
     Northern Lebanon Vikings
Lancaster-Lebanon League Section 4
Current Record: 2-8 / 5th place
Update: Going into the season, Coach George knew that his team was inexperienced.  Of the top four Viking golfers, three are sophomores and one is a freshman.  So far in match play, the top two have been Levi Shoemaker (So.) and Brian Bicksler (So.), who have averaged 103 and 106.5 respectively.  Coach pointed out that his players have been practicing much better recently and he is confident that they will begin shooting better rounds before the season is over.
---
   Palmyra Cougars
Mid-Penn Conference – Keystone Division
Current Record: 14-10
Update: At this point in the season, the Cougar golf team has racked up 1 – 5th place finish and 4 – 3rd place finishes.  Part of the struggle has been tough, unfamiliar courses, but also the fact that golf is a game of inches and finishing positions often come down to a 1 or 2 stroke difference.  As Palmyra, led by Sean Kelly (Jr.), Kevin Dromgoole (Sr.), and Mason North (Sr.), battles in a very competitive Keystone Division, they are hoping to improve their record with three matches remaining.  Though an undefeated Mechanicsburg seemingly has the division on lockdown, if all goes according to plan and the putts fall in their favor, this team hopes to move into 2nd place before the end of the season. While they hope this happens, the main goal is to get as many golfers into the post-season as they can.
---
Notable Schedule Items:
Lancaster-Lebanon League Golf Championships – September 26 @ Fairview Golf Course
Lebanon County Golf Championships – September 29 @ Lebanon Country Club
Mid-Penn Conference Golf Championships –  September 27 @ Dauphin Highlands Golf Course
PIAA District 3 Golf Tournament – October 7-8
PIAA State Golf Tournament – October 17-19
---
If you are looking to provide feedback or are a business or individual interested in providing sponsorship to aid our mission at LebCoSports, you are asked to contact Dan by emailing dan@lebcosports.com.