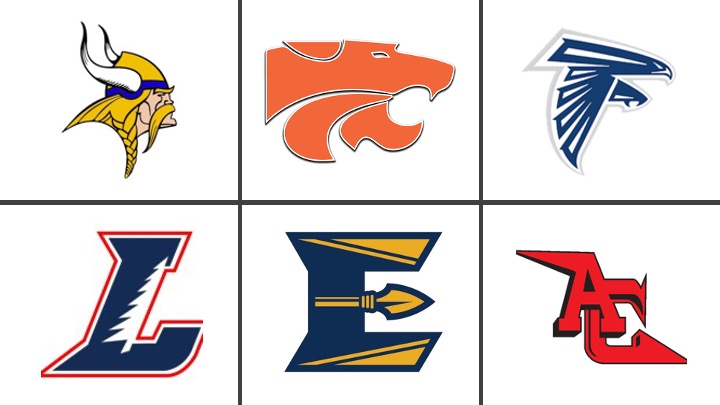 Annville-Cleona Dutchmen 
Lancaster-Lebanon League Section 4
Head Coach: Ray Kreiser
Key Players: Anthony Lucera (Sr.); Jakob Wright (Sr.); Samuel Domencic (Jr.); Landon Hostetter (So.)
Key Losses: Simon Domencic (Ave Maria Univ); Brady Lightner; Trenton Sawich; Tyler Eby
Outlook: Annville-Cleona finished the 2021 season with a 4-12-1 record, but this is 2022 and the squad is ready for new challenges.  Coach Kreiser has a very simple motto for his team: "Every day we look to get a little better."  The Dutchmen will have their resolve tested early, as many of their tougher matches fall at the beginning of the schedule.  If all goes according to plan, this front-loaded schedule will allow for development of skills that will serve them well later in the season.  In the end, getting better every day should translate into victories.
---
     Cedar Crest Falcons 
Lancaster-Lebanon League Section 1
Head Coach: Todd Gingrich
Key Players: Nick Bensing (Sr.); Nick Garman (Sr.); Tye Haines (Sr.) Rocco Shkreli (Sr.)
Key Losses: Micah Zeisloft
Outlook:  The Cedar Crest team has struggled over the past two seasons, which is something their second-year coach is working hard to improve upon.  Coach Gingrich feels that he has witnessed a major cultural shift since taking over the program, one that was noticeable with the amount of work his players put in to prepare for 2022.  In fact, the hope is that the Falcons should be able to truly compete with every team on their schedule this season.  Though, the team must remain injury-free to be at its best, something that was made more probable by the off-season pain endured by this group of dedicated players.
Additional Note: Cedar Crest is scheduled to play against each of the other five Lebanon County schools this season.  This is something that Coach Gingrich takes pride in, as he would eventually like to see some form of a Lebanon County Championship.  On August 29, Cedar Crest player against Lebanon in the first of these matches and LebCoSports was there to cover the action.  A full game recap can be found here.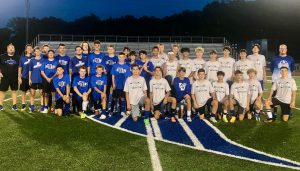 ---

ELCO Raiders  
Lancaster-Lebanon League Section 3
Head Coach: Jamie Cascarino
Key Players: Chandler Ehrhart (Sr); Landon Gettle (Sr); Thayne Kahl (Sr.); Dallas George (Jr); Logan Kless (Jr); Camden Marquette (Jr.)
Key Losses: Ashton Faust; Elijah Kiene; Rheece Shuey
Outlook: During the 2021 season, the ELCO footballers experienced a tremendous amount of growth, winning 10 matches after winning two in 2020.  However, the season ended with a level of disappointment when a 'slight error' was discovered in the District 3 Power Rankings, bumping the Raiders from #16 (last team in the playoffs) to #17.  Though undoubtedly a disappointment, Coach Cascarino has used that experience to set new goals for his boys.  There goals are simply aimed at being able to avoid a situation where their fate is dictated by a mathematical error.  Given this hunger they now possess, be on the lookout for this team to finish high enough in the power rankings to make the District 3 playoffs for real this year.
---
     Lebanon Cedars
Lancaster-Lebanon League Section 3
Head Coach: Doug Hunter
Key Players: Luis Barrios (Sr.); Jorge Sandoval (Sr.); Antonio Scaramuzzino (Sr.); Sam Martinez (Sr.); Braulio Reyes (Sr.)
Key Losses: Christopher Estrada; Octavio Madrigal Estrada; Sam Santiago
Outlook: The 2021 season was one in which the Cedars were limited by injuries, going 8-9-1 in Section 4. In 2022, Lebanon moves into Section 3 where they will be the new kids on the block. With several senior leaders taking to the pitch each math, Coach Hunter has high hopes that they will remain competitive throughout the entirety of their schedule.
---
     Northern Lebanon Vikings
Lancaster-Lebanon League Section 4
Head Coach: Brooks Tomazin
Key Players: Trevor Peirce; Lucas Novack; Will Hillegas; Nathan Klingler
Key Losses: Simon Grimes; Sean Williams
Outlook: Northern Lebanon enters the 2022 season with a roster full of experience, as the silver lining of small numbers has forced players to take on more playing time from a younger age than would otherwise be typical.  Coming off of a 5-11-1 record in 2021, Coach Tomazin has set his goals on winning the Section 4 title in route to clinching a District 3 playoff berth.  If the Vikings are able to continue their growth, the goals of the program should be within reach.
---
   Palmyra Cougars
Mid-Penn Conference – Keystone Division
Head Coach: Jeff Wilver
Key Players: George Kotsalos (Sr.); Brayden Sunho (Sr.); Logan Kane (Sr.); Rennie Paye (Sr.);, Cole Souder (Sr.); Matt Bordner (Jr.); Andrew Bauer (Jr.); Caleb Sitler (Jr.); Scott O'Donnell (So.)
Key Losses: Nolan Ciesielka (Gettysburg); Aidan Mark; Kasen Bixler; Alex Stake (Immaculatta); Manny Rose; Owen Wasilefski
Outlook: Last year, the Cougars squad finished 13-2-1, which was good enough for the #2 seed in the District 3 Playoffs.  In the post-season, Palmyra ended up falling in the District championship match to Keystone rival and neighbors, Hershey.  This earned the squad a ticket to the PIAA State Tournament, where they lost to District 11 champion, Northwestern Lehigh.  With several key players returning in 2022, including two Keystone All-Stars (Sunho and Kotsalos), this year's squad looks to build on what they were able to accomplish a season ago.  While it will be a tough schedule, Coach Wilver believes strongly that if his team approaches each match as if it is key to their overall success, they may be able to best Hershey in becoming the top team in the Keystone Division.  With the experience they will gain each match, look for the 2022 Cougars to still be playing into November.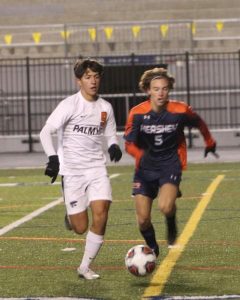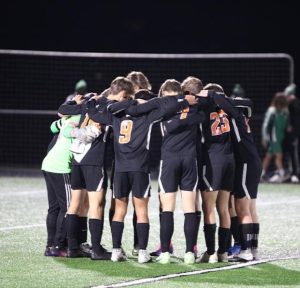 ---
If you are looking to provide feedback or are a business or individual interested in providing sponsorship to aid our mission at LebCoSports, you are asked to contact Dan by emailing dan@lebcosports.com.