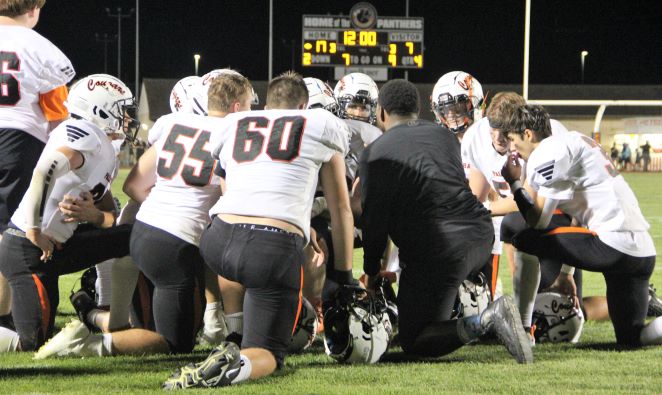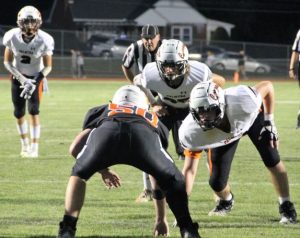 BY JEFF FALK
Editor
ENOLA – The first step in learning is realizing – and admitting – that you have room for growth.
The Palmyra football team has already experienced some goods and some bads. And what we already knew about the Cougars is that they're willing and eager students.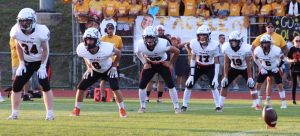 On a clean Friday night at East Pennsboro High School, Palmyra absorbed tough lessons and discovered other areas which will require their attention, during a 27-7 setback to the hometown Panthers. While East Pennsboro was clearly the better team, there were times when Palmyra experienced difficulties getting out of its own way.
The Cougars had trouble at the line of scrimmage and moving the ball in general, but their most costly mistakes came in the form of four second-half turnovers. Some 13 of the Panthers' total points resulted from Palmyra turnovers.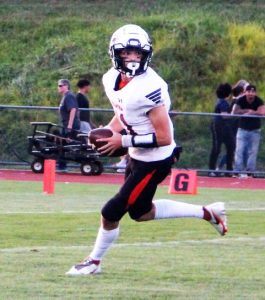 The performance was in stark contrast to the exuberance and excitement generated by last week's 14-6 season-opening triumph over Lebanon, an outcome that also served as new head coach Chris Pavone's first career victory. East Pennsboro improved to 2-0 on the young season.
East Pennsboro now leads the all-time series with Palmyra 25-19.
"We didn't want to be satisfied with the win over Lebanon," said Pavone. "We have to stack wins. We have to build off them. With a young football team, you're going to have highs and lows. As these guys get more experience, we're going to continue to buy in for the long run.
"It's a learning experience," continued Pavone. "With a young team, you've got to learn how to win and you've got to learn how to lose, so they don't become more losses for your program."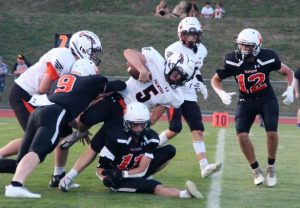 Down 7-0 late in the opening period, the Cougars pieced together their most complete offensive possession of the contest.
Palmyra marched 80 yards in 11 plays, and tied the score at seven, on junior quarterback Nate Eisenhooth's one-yard plunge into the end zone, with 58 seconds left in the first period. During the drive, the Cougars got a 38-yard hook-up between Eisenhooth and Kadan Readinger and running back Juan Figueroa's clutch conversion of a fourth down.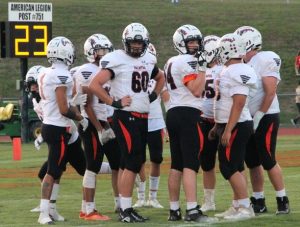 "We shot ourselves in the foot too many times tonight," said Pavone. "We felt like we had a good shot if we started fast. If we got going on both side of the ball, we thought we'd have a shot at the end.
"It's not a one-game season," added Pavone. "Obviously things didn't go our way. But we can't let this result live in our minds. We talked about the 12-hour rule. It can't linger. You've got to move on."
East Pennsboro matched the Cougars' touchdown with one of its own, 3:23 later. On eight straight rushing plays, the Panthers drove 80 yards to take the 14-7 advantage they would enjoy at the break.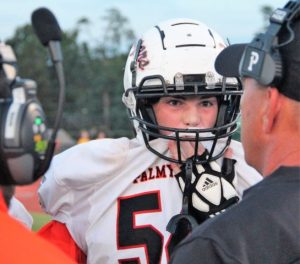 "We had some guys continuing to make plays," said Pavone. "They were still fighting. I feel like our defense did adjust well. When they fly around together, it's a good unit. But we need to play more complementary football. We need to get the offense in sync.
"I felt like we had a pretty good week of practice," Pavone continued. "Football has a lot of highs and lows, and we had a lot of that this week in practice. And I thought it showed tonight."
The Cougars fumbled the second half kickoff and East Pennsboro turned it into a dDakota Campbell 41-yard field goal, and a 17-7 lead. The do-it-all Campbell also booted a 28-yard three-pointer early in the fourth quarter, before closing out the scoring with a 24-yard jaunt to the right pylon, with 2:06 remaining.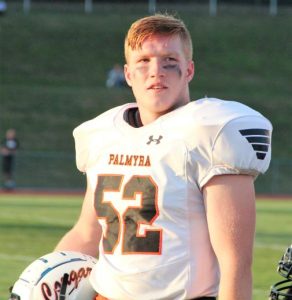 "We can't afford to make mistakes," said Pavone. "We made ill-timed mistakes, and they (the Panthers) too advantage of them. But in that, the defense stepped up. With four minutes left, I still felt we had a shot.
"I've learned a lot about this group of kids," Pavone added. "They're really buying into the change in culture. When I looked into their eyes, I saw frustration, and that tells me they care. The win felt good last week, and they wanted to build off of it."
East Pennsboro out gained Palmyra 274 total yards to 175. Figueroa carried 18 times for 76 yards.
To purchase images in this article please email jeff@lebcosports.com.
2022 Palmyra Football Schedule
| | | | | | |
| --- | --- | --- | --- | --- | --- |
| 2022-08-26 | H | vs | Lebanon(3) | W | 14-6 |
| 2022-09-02 | A | vs | East Pennsboro(3) | | 0-0 |
| 2022-09-09 | H | vs | Donegal(3) | | 0-0 |
| 2022-09-15 | H | vs | Bishop McDevitt (3)(3) | | 0-0 |
| 2022-09-23 | A | vs | Mifflin County(6) | | 0-0 |
| 2022-09-30 | H | vs | Lower Dauphin(3) | | 0-0 |
| 2022-10-07 | A | vs | Red Land(3) | | 0-0 |
| 2022-10-14 | A | vs | Cedar Cliff(3) | | 0-0 |
| 2022-10-21 | H | vs | Milton Hershey(3) | | 0-0 |
| 2022-10-28 | A | vs | Hershey(3) | | 0-0 |