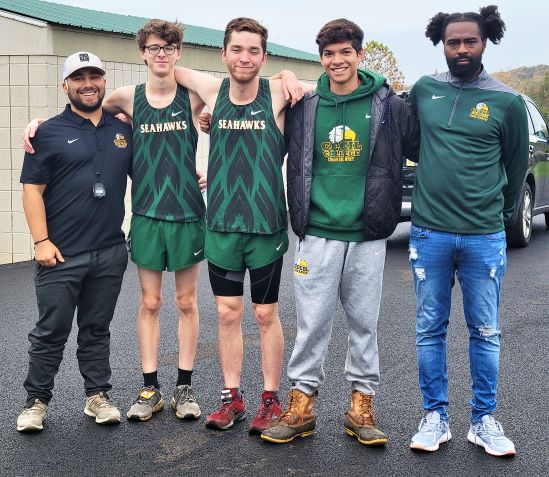 BY JEFF FALK
Editor
Photos Submitted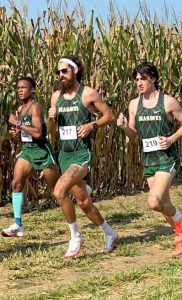 We need opportunity, and it's all around us. Opportunities come in every shape and size and color.
But sometimes, they're hard to discern, and they'll even go as far as disguising themselves. And sometimes, people overlook the fact that a great source of opportunity is athletics.
Dylan Kaplan has been bestowed a special opportunity. Now, the 2012 graduate of Annville-Cleona High School is running with it, both figuratively and literally.
Kaplan is currently the head men's and women's cross country coach at Cecil College, a small junior college in North East, Maryland. Cecil College sponsors only a handful of intercollegiate sports programs, and one of its main goals is to send its student-athletes on to four-year schools.
"Coming from Lebanon County and Annville-Cleona, I've learned a lot of lessons," said Kaplan. "I've learned to grow as a person. When I took over the program, I was one of the youngest coaches anywhere in college. I want to show people that you can do positive things outside of the field of play. Anywhere you go can be the best fit for you. If doors never opened, I'd never be a coach right now.
"I'm a players' coach," continued Kaplan. "But we get serious as well. We know when it's time to get to work. During the two hours they're with me every day, I want my runners to forget about everything else and just enjoy themselves. I always want to have open communications with my athletes and I want to provide a safe place. I want to be open and honest and work together. I want my athletes to trust me. That's my coaching philosophy."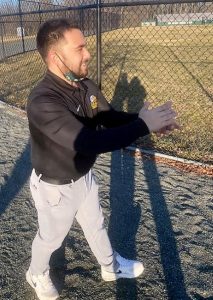 Hired in June of 2020, Kaplan is in his third season of coaching Cecil College's four-year-old cross country program. In addition to his coaching duties, Kaplan is charged with the responsibilities of recruiting student-athletes, promoting the program and constructing a competitive culture.
"I want to say that we're not full contenders yet," said Kaplan, who holds a bachelor's degree in multimedia communications from Wesley College and a master's in sports leadership from Northeastern University. "We're still growing and building. For where we are right now, we're growing up in a positive trajectory. We're building a tradition right now. I want to be a contender every year, but at a junior college, you're always rebuilding. I want to be a program where people want to come.
"My student-athletes are great kids," added Kaplan. "They're people who want to work hard but who are team players. They're all kids who come from different backgrounds. They're kids who were overlooked and now they've come together. I recruit kids who I'd want to be teammates with. I think just having that person who believes in you goes a long way."
Kaplan's back story? Now there's where it gets even more interesting.
Growing up as a student-athlete at Annville-Cleona, Kaplan dabbled in a great many sports, baseball, football, wrestling, golf and soccer. Although he never tried running or cross country, Kaplan developed the skills and mindset required to be a good coach – no matter what the sport.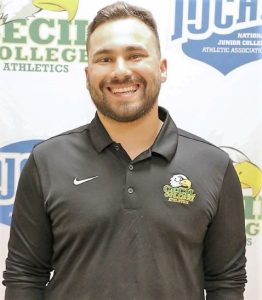 "To be honest, I think I first started thinking about being a coach when I was in college," said Kaplan. "I was an average athlete in high school and college. I don't know if he knows this or not, but when I was in high school (wrestling and baseball coach) Mike Miller had a huge influence on me. I took a little bit of what he taught me and applied it to my coaching.
"I knew I wanted to get into coaching because I wanted to give back," Kaplan continued. "Even if I could make a small impact, it's worth it. I'm a huge Duke fan and the motto I got from being one is 'Handle hard better'. Nothing in life gets any easier. I learned that in high school, and I've applied that here."
Out of high school, Kaplan originally attended the junior college Potomac State College of West Virginia University to play baseball. Then after transferring to Wesley in 2013, Kaplan became captain of the track and field team, while competing in a variety of short-distance running events and the javelin.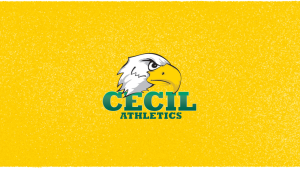 "One day, life changed," said Kaplan, 28. "The head track and field coach at Wesley College called me and asked me to come out for the team. I showed up at practice the next day. He was trying to make a new culture, he was trying to turn the program around. I was friends with some of the track and field kids. Most of the best athletes are multi-sport athletes, so I just tuned into that.
"Runners are definitely a different breed," Kaplan added. "Before I did the sport, I never thought cross country and track and field athletes were real athletes. But cross country is just as technical as any sport. You really have to learn the kinesiology of the body."
At this point, because coaching cross country at Cecil College is relatively new, Kaplan isn't quite sure where any of this is going to take him. But he is fiercely loyal, a people-first person and highly passionate, all traits that will serve him well no matter where his journey leads him.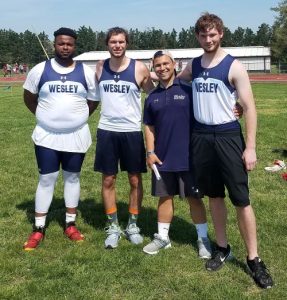 "I love Cecil," said Kaplan. "You really feel like family here. It's the best administration I've ever worked for. But every year the coaching carousel happens. I've been offered jobs, big jobs, small jobs, jobs in different sports. For me to leave Cecil, it would have to be the perfect opportunity. Right now, Cecil is home.
"I want to continue to help these kids get scholarships to four-year colleges," concluded Kaplan. "For me it's cool working to get these kids the credit they deserve. I get to help these kids on their journeys. My favorite part of coaching is the afterwards, still being a big part of their lives after they leave. As a mentor, you want to be there. I'm like their second parent. I'm really enjoying this opportunity."
In that way, opportunity is just like adversity. What it all really comes down to is how you react to it.
For more information about Cecil College go to https://www.cecil.edu/.

Lebanon Federal Credit Union