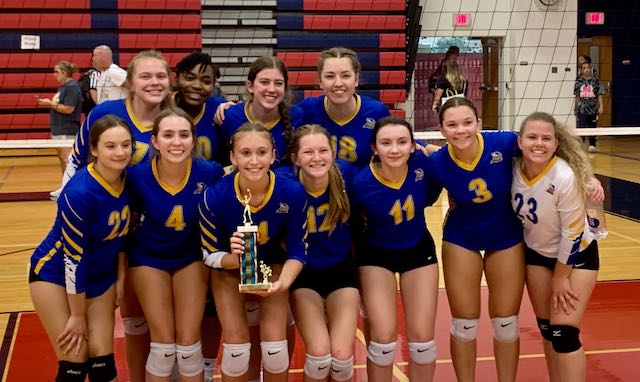 On Saturday, Lebanon High School hosted its annual Cedar Classic Volleyball Tournament.  This year, attending the tournament in addition the hosting Lebanon Cedars, were the following visitors: Northern Lebanon Vikings, ELCO Raiders, Conrad Weiser Scouts, McCaskey Red Tornado, CD East Panthers, and the Reading Red Knights.
The teams engaged in pool play before moving onto single-elimination matches, with Conrad Weiser having earned a bye in the quarterfinals.
In the quarters, the following results took place:
Northern Lebanon defeated McCaskey
ELCO defeated CD East
Lebanon defeated Reading
The semifinals matchups resulted in the following:
Northern Lebanon defeated Lebanon
ELCO defeated Conrad Weiser
This set-up a clash of county rivals, with ELCO and Northern Lebanon being very familiar with each other after pool play in this tournament and last week at the Ephrata Volleyball Classic.
The first game was a tight, with Northern Lebanon edging out ELCO by a score of 25-22.  The second game pushed into extra points, until Northern Lebanon could put ELCO away.  With tournament rules stating that a team must "win by two" no matter how high the score would go, this one ended as a 29-27 thriller and the Vikings as the tournament champions.
The two will see one another again yet again at ELCO on Tuesday evening in what should be another very exciting matchup between these Section 3 foes.
It is worth mentioning that the Lebanon Cedars were winless coming into this tournament, though Coach Paul Dissinger was very confident in his team's improvement.  They came ready to play on Saturday and finished in 3rdplace, giving Lebanon County the top 3 slots.
If you missed our recent season update on Lebanon County Girls Volleyball, you can check it out by clicking here.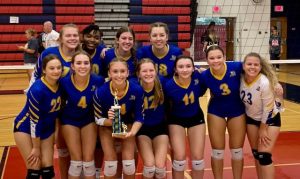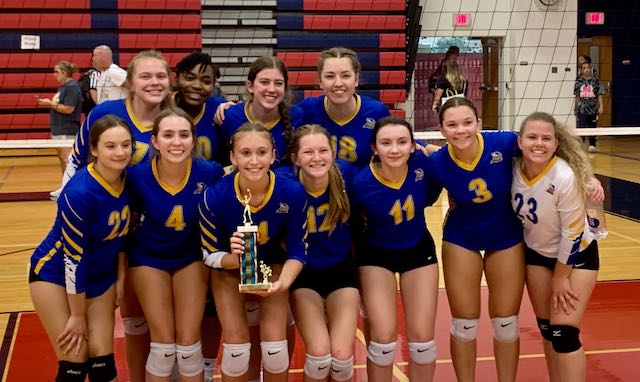 Northern Lebanon celebrates their Cedar Classic championship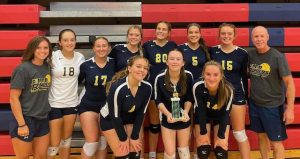 ELCO after a hard fought second place finish
---
If you are looking to provide feedback or are a business or individual interested in providing sponsorship to aid our mission at LebCoSports, you are asked to contact Dan by emailing dan@lebcosports.com.