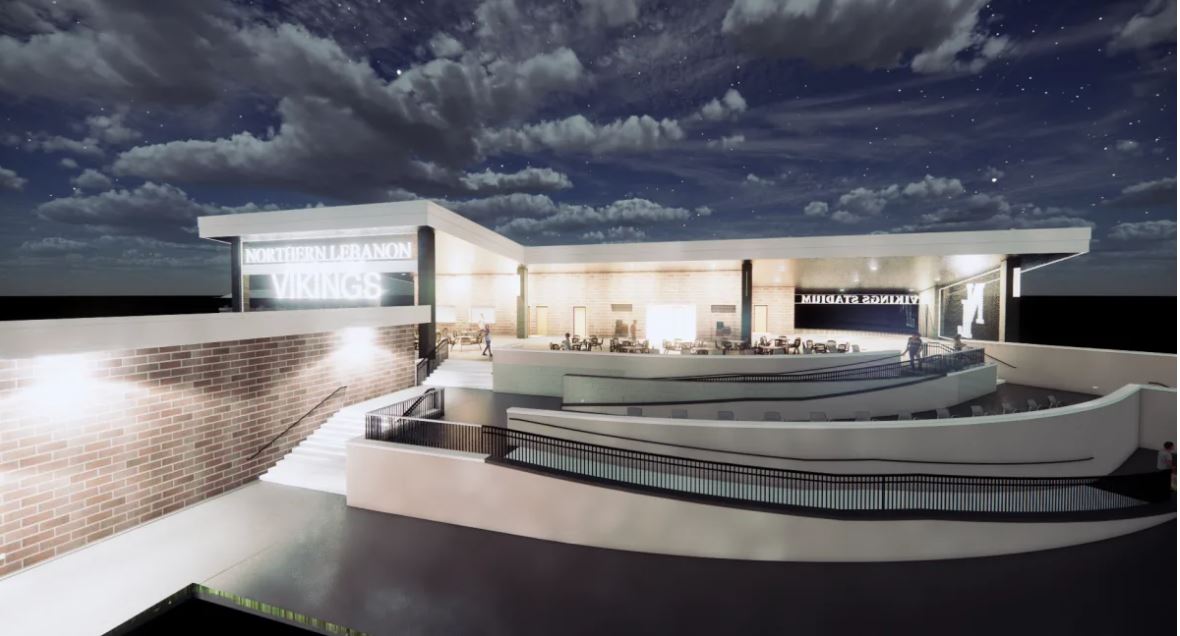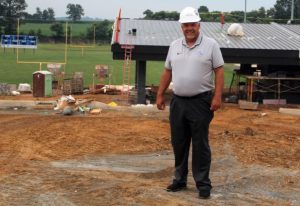 BY JEFF FALK
Editor
ARTIST RENDERINGS COURTESY OF NORTHERN LEBANON SCHOOL DISTRICT
FREDERICKSBURG – Everyone knows the importance of athletics, the life lessons taught outside the class room, the installation of work ethics, the binding powers of team work. But athletics can also enhance the public perception of a school district and can provide a bound between the district and the community.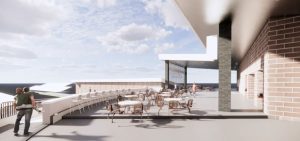 It is along those lines that the Northern Lebanon school district's soon-to-be-completed athletic facilities improvement project is an investment in itself, its future and the Jonestown-Fredericksburg-Lickdale-Ono-Monroe Valley-Hamlin area that it serves.
Northern Lebanon's facilities' $8 million upgrade and modernization project is moving along smartly and right on schedule, and should be completed in time for the start of the upcoming fall semester. The Vikings are scheduled to host Pine Grove on Friday, August 26th for their 2022 football season opener, and the first day of school is slated for Monday, August 29.
When completed the athletic improvement project will level the playing field for Northern Lebanon student-athletes, provide an enhanced viewing experience for fans and families, allow the school district to host more District Three playoff events and make athletics in general both more convenient and more attractive.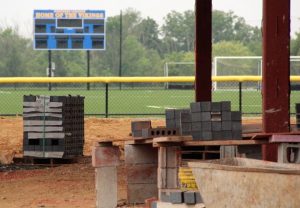 "When a school district is doing well academically, a community is proud of that," said Northern Lebanon superintendent Gary Messinger, himself a former Viking student-athlete. "But I don't think anything brings a community together like athletics. When a scholastic sports team is enjoying success, the community is proud and everyone is talking about it. It's a piece – an important piece – of a community's history. We want to make sure we do everything we can to put ourselves in the position of having moments like that again.
"When kids are moving into a school district and seeing nice facilities, there's a component there we lacked, because we neglected our facilities for so long," added Messinger. "There are a lot of people in a lot of communities who are passionate about athletics."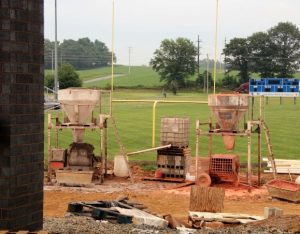 While Northern Lebanon's current athletic renovation project is multi-faceted in nature, the improvement which is most noticeable is the construction of the new football entrance/fieldhouse/locker rooms/concession stand. That piece will provide a welcoming entrance to visitors, enhance the football spectating experience, move the home, visitors', officials' and trainers' dressing-locker rooms from the south end of the high school building closer to the action, modernize the restroom facilities and improve the shared concessions between Fred Gahres Stadium and the new turf fields next door.
Fred Gahres Stadium itself will remain relatively unchanged, except for the replacement of bleachers.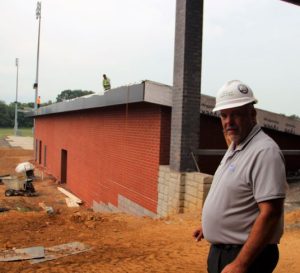 "For what we're getting out of it, it's certainly an investment," said Messinger. "There were a lot of things that needed to be replaced. We've also created some opportunities for our youth sports programs. It truly is a community project.
"It was just time," Messinger added. "We had some things that may not have been visible to everyone that needed to be addressed. When we started to look at the combination of all the things that needed to be addressed, we had a choice of fixing all the things or starting from scratch."
Northern Lebanon actually began its athletic renovations last fall when it installed two new turf fields – one for games and one for practices – geographically between Fred Gahres Stadium and the former field hockey venue. The Vikings were able to play most of their 2021 boys' soccer, girls' soccer and field hockey matches there – while also providing practice space for sports like football, baseball and softball -but this summer bleachers with the ability to accommodate 800 fans were installed.

"We've had some success in some programs, but when you get to districts, you can't host unless you have turf," said Messinger, a 53-year-old resident of Fredericksburg. "We also thought there was a potential for additional income. This is going to be a tremendous facility, even if we're using it as a neutral site.
"That part of the project was started in the summer and finished up in the fall of last year," continued Messinger. "We did that component of the project first, so we could use the facility for both last year and this year."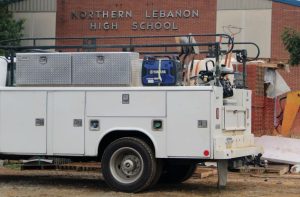 Northern Lebanon's current renovation project does not include upgrades or modernization to the high school's and middle school's gymnasiums, their corresponding locker rooms, the weight room at the high school or the adjoining restrooms. But Messinger said that those are improvements that could be addressed in a potential high school/middle school renovation project down the road.
"I think people would like to see a slightly bigger gym," said Messinger.
Quite without intention, the current athletic renovation project has coincided with the hiring of Scott Kyper as Northern Lebanon's new athletic director. A former assistant principal in the Warwick school district, Kyper took over in March with the intention of bringing a degree of stability to a position that has seen the school district burn through eight athletic directors over the last 18 years.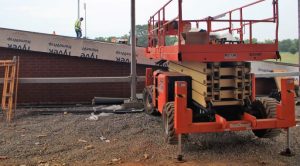 "We are in the process of having our fieldhouse project completed that will further accentuate the commitment of the school community in building our interscholastic programming," said Kyper. "We are hopeful that this facility will help to raise the level of opportunity and expectation for our student-athletes. We believe this project sets our outside facilities and campus up to host district and state level events in the future."
"We were in a situation where Mr. Rizzo (former A.D., John) was doing a great job and he had an opportunity to go to another school district as a superintendent," said Messinger. "It gave us an opportunity to look at that position and hire someone who's going to stick around. We wanted to be able to draw someone who could stick around for a long time. I think we've made some nice adjustments to the position, and the upgrading of the facilities was also going on at the same time. But it was a coincidence."
To purchase photographic images in this article please email jeff@lebcosports.com.

Lebanon Federal Credit Union