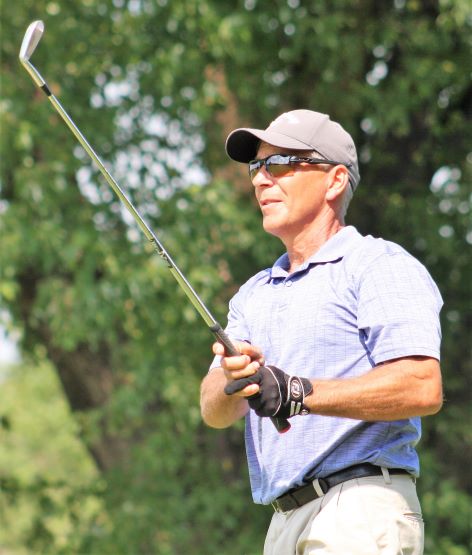 Bill Massar, Jr.'s golf game is based on consistency and steady ball striking. But when Massar gets hot, he's one of the best local amateur golfers in all of Lebanon County.
On Saturday at Pine Meadows Golf Course, Massar was on fire.
Massar's torrid play helped he and partner Matt Anderson to the first-round lead at the annual Lebanon County Better-Ball-of-Partners' tournament. With Massar doing a majority of the heavy lifting, his team posted a blistering opening-round score of 63, or nine-under par, to establish a three-stroke advantage over the rest of the field.
At one point in the middle of his side's front-nine, Massar was five-under par over a stretch of five holes himself. He birdied Pine Meadows' par-four 16th hole, par-five 18th hole, par-four first and then eagled the par-four second.
Then Massar rolled in a 40-yard birdie putt at the par-five fifth hole to push he and Anderson to six-under par.
Massar, who's also captured Lebanon County Amateur and Lebanon County Senior Amateur championships over his decorated career, last won the County Better-Ball with Dave Berkheimer at Monroe Valley in 2012. Last year at Lebanon Valley, Massar and Anderson finished fourth in the County Better-Ball.
– Jeff Falk