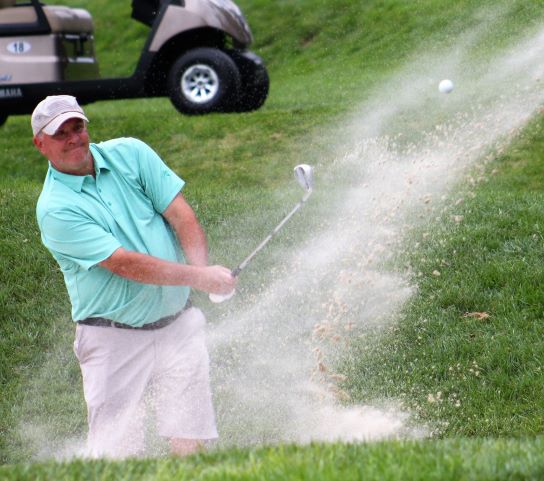 Over his prolific amateur golf career, Jim Gardner has built a quite impressive resume.
Now, that resume is certainly chocked full of more notable accomplishments than this one. But finishing second at the prestigious Sullivan is no small feat.
On Sunday at the Lebanon Country Club, Gardner and partner Cody Kersey came in as the runners-up at the 77th annual W.B. Sullivan Better-Ball-of-Partners tournament. Gardner and Kersey were defeated 1 up by Jeff Castle-Billy Wingerd in the final match of the championship flight.
In the championship match, Gardner-Kersey had jumped out to an early two-hole advantage, and when Gardner rolled in a birdie putt at LCC's par-four 11th hole, the local still held a slim lead. But Castle-Wingerd squared the match at the par-five 15th hole, then won it with a birdie at the par-four 17th.
Gardner-Kersey had reached the final match with a 1-up triumph over Brixton Albert-Tony Parkhurst in the semifinals on Sunday morning.
Prior to this year, Gardner had captured three W.B. Sullivan championships with two different partners.
Last month, Gardner finished second to Dan Brown at the Lebanon County Senior Amateur tournament, contested at Fairview Golf Course.
– Jeff Falk

Lebanon Federal Credit Union