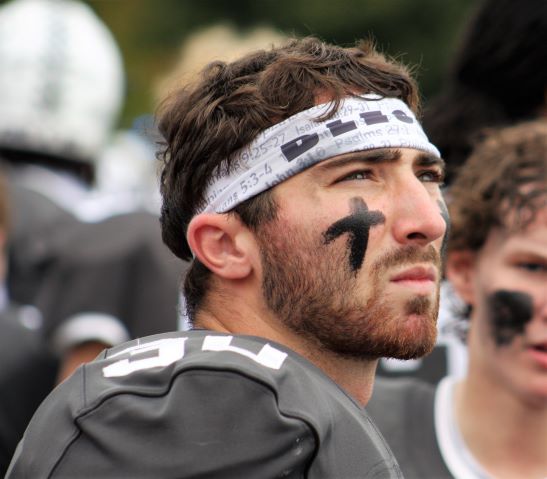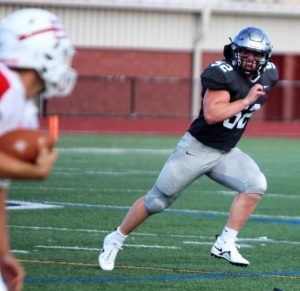 BY JEFF FALK
Editor
Some Photos Courtesy of LVC
At Lebanon Valley College, football is more than a game.
It's an institution.
It's a tradition.
It's a way of life.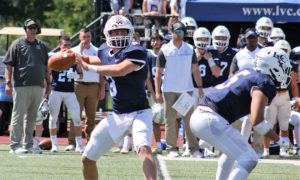 In some ways, Flying Dutchmen football is the face of the college.
As Lebanon Valley readies yo play its 126th season, the importance of the sport to the college can't be overstated. The Flying Dutchmen will kick off their 2022 campaign with a rare Friday night game at Franklin and Marshall on September 2nd.
"I don't think we're more important than any other sports program," said Joe Buehler, LVC's seventh year head coach. "We are responsible for bringing the largest male population of students to LVC. When you take into consideration the marching band, cheerleaders and support staff, it's probably 45 percent of the student population involved in our home games on Saturday afternoons.
"I'm a graduate of this school," continued Buehler. "Football brought me to LVC. It made a huge difference in my life. Now I'm back here and hopefully making a difference in young people's lives. I believe in Lebanon Valley College. When you get a degree from LVC, you work hard. I'm just glad to be a part of it."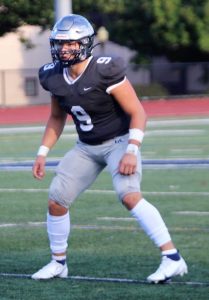 This year's Lebanon Valley College football roster boasts 112 student-athletes, 24 seniors – eight of whom are fifth-year players – and 41 freshmen. The Flying Dutchmen return seven offensive starters from last year's team, and eight on defense.
"One of the things we've talked about is that we just can't keep doing the same things if we want different results," said Buehler. "Maybe it's just tweaking some small or different things on offense and defense. I feel for us, the completion rate in the passing game has to go up. I think that will go a long way for the offense. That falls to four pieces – the quarterback, the receivers, the offensive line and the play calling. When we didn't play well defensively last year, we had too many missed tackles. We've really made tackling a focus.
"We're trying to improve," continued Buehler. "This team is low maintenance. Nothing bothers these guys. There's no complaining, There are no far-away looks. These players are efficient in taking care of their business and paying attention to details."
At 5-5 overall and 4-4 in the Middle Atlantic Conference, the Flying Dutchmen's 2021 season was neither good or bad. While the beginning of last year's season could've gone better, Lebanon Valley did finish with a pair of victories from which to grow.
"I thought we were a couple of plays away from being a playoff team," said Buehler. "We ended the season strong. I thought defensively we played pretty well. In the second half of the year, I thought our offense really began to click. We're pretty excited about this year, just because we have a good group of guys returning.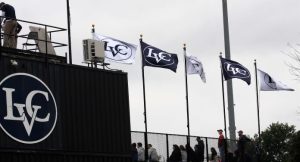 "I think we're slowing building a roster that shakes out the way we want it to," added Buehler. "We've added depth to our football team. I think some of our younger guys got valuable repetitions last year. But each team takes on its own personality."
Following a huge breakout season last year as a freshman quarterback, Elco graduate Braden Bohannon has continued to take steps in his decision making and the understanding of the offense. His development will allow the Flying Dutchmen to be more balanced, and ultimately more dangerous.
Senior Tim Ervey is an exciting tailback and paired with senior Ian Murhon gives LVC a potent backfield, while senior receiver Jay Sisko provides the Flying Dutchmen with a consistent outside threat. From outside in, senior tackle Walker Klinger and junior tackle Jake Phillips lead the offensive line.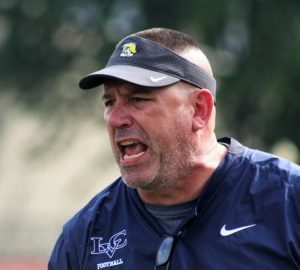 "We want to contend for an MAC title and we want to have some sort of a postseason," Buehler said. "In the short-term, our goal is to beat F&M. We just want to continue the journey we've been on. We know where we have to improve, but the character is outstanding. It comes down to performance, because we already know we're going to get great effort.
"As the season progresses, you'll see some of the freshmen emerge," Buehler added. "It's a really good freshman class. We've had a lot of really good classes in-a-row. If you have 20 or more seniors, you should have a good football team. The problems we have are all good problems."
On the defensive side of the ball, junior Jake Marcus and senior Ben Siegfried will star in the trenches. Their play will pave the way for senior linebackers Dillon Estes, Brad Shear and Ryan Givney to make plays.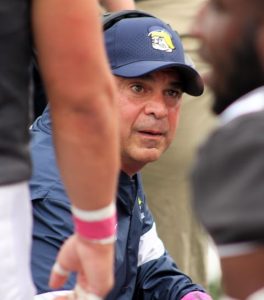 Junior safety Erik Williams, another Elco product, is the Flying Dutchmen's last line of defense, while senior Grant Gaumer is an experienced cornerback.
"Most people evaluate football teams on two things, wins and losses," said Buehler. "From that perspective, we're a team that's been slowly getting better, but stuck in the middle of the pack.
"But I look at what's important to me," continued Buehler. "We have one of the highest graduation rates in the conference, and our alums come back. I'm a caretaker. I've got a tremendous staff of coaches who are loyal to me. I'm proud of that. At the end of the day, I do think there's a greater calling for our football team."
More than a game.
2022 Lebanon Valley College Football Schedule
Date           Time        At     Opponent                      Location
Sep 2 (Fri)    7 p.m.      Away   Franklin & Marshall College   Lancaster, Pa.                                    
Sep 10 (Sat)   1 p.m.      Home   Lycoming College              Annville, Pa. (Arnold Field)                      
Sep 17 (Sat)   12 p.m.     Away   FDU-Florham                   Madison, N.J.                                     
Sep 24 (Sat)   1 p.m.      Home   Wilkes University             Annville, Pa. (Arnold Field)                      
Oct 1 (Sat)    1:30 p.m.   Away   Alvernia University           Reading, Pa.                                      
Oct 8 (Sat)    1 p.m.      Away   Misericordia University       Dallas, Pa.                                       
Oct 15 (Sat)   1 p.m.      Home   Delaware Valley University    Annville, Pa. (Arnold Field)                      
Oct 22 (Sat)   12 p.m.     Away   King's College (Pa.)          Wilkes-Barre, Pa.                                 
Oct 29 (Sat)   1 p.m.      Home   Widener University            Annville, Pa. (Arnold Field)                      
Nov 12 (Sat)   12 p.m.     Home   Albright College              Annville, Pa. (Arnold Field)  

2022 Lebanon Valley Football Roster                                          
No.         Name                                   Yr.          Pos.        Ht.          Wt.         Hometown / High School
0             Tim Ervey                           Sr.           TB          5-7         178         Hackettstown, N.J. / Hackettstown
1              Jerryn Preisinger             So.          CB          5-9         161         Essex, Md. / Eastern Technical
1              Jay Sisko                             Sr.           WR        5-11        185         Pottstown, Pa. / Pottsgrove
2              Ryan Kilgarriff                    Gr.           CB          5-11        178         Richboro, Pa. / Council Rock South
2              Tanner Lewis                    So.          QB          6-1         213         Allentown, Pa. / Parkland
3              Braden Bohannon           So.          QB          6-0         184         Myerstown, Pa. / ELCO
3              Daniel McHale                  So.          DE          6-1         223         Harrisburg, Pa. / Bishop McDevitt
4              Tim Convery                      Sr.           CB          5-11        160         Norwood, Pa. / Interboro
4              Matt Smith                          So.          TE           6-4         208        Hicksville, N.Y. / Hicksville
5              Noah Caldani                    Jr.            DE          6-2         241         Richboro, Pa. / Council Rock South
5              Ian Murhon                         Sr.           FB          6-0         207         New Philadelphia, Pa. / Pottsville
6             Ryan Enright                      Jr.            WS         6-0         191         Somerset, N.J. / Immaculata
6             Gabe Iacavone                  Jr.            TE           6-2         226         Wernersville, Pa. / Conrad Weiser
7              Pablo Beltran                    Sr.           ILB         6-0         196         Lancaster, Pa. / JP McCaskey
8             Pablo Aviles-Bernal       Sr.           DE          5-10       222         Kennett Square, Pa. / Unionville
8             Garrett MacClay               So.          K             5-10       163         Jamison, Pa. / Central Bucks South
9             Jacob Horton                    So.          ILB         5-11        205         Green Lane, Pa. / Souderton
9             Deshawn Wilson             Fy.          WR        5-8         170         Reading, Pa. / Reading
12            Tyler Alessandroni          So.          WR        5-11        164         Royersford, Pa. / Spring-Ford
12            James Jackson                 Fy.          CB          5-9         163         York, Pa. / Central York
13            Malaki Blair                        So.          WR        6-2         159         Chambersburg, Pa. / Chambersburg
13            Brent Moody                      Jr.            FS           6-1         163         Bel Air, Md. / C. Milton Wright
14            Gabe Puzzangara             So.          QB          5-11        203         West Chester, Pa. / Salesianum (Del.)
14            Jonathon Snyder             Jr.            SS           5-11        179         Millersburg, Pa. / Millersburg
15            Grant Gaumer                   Sr.           CB          5-10       185         Elizabethtown, Pa. / Elizabethtown
15            Reilly Taylor                       Jr.            WR        6-3         186         Millerstown, Pa. / Newport
16           Jeremy Bours Jr.              Jr.            WR        5-11        196         Cleona, Pa. / Annville-Cleona
16           Kevin Fitzpatrick               Fy.          WS         6-0         191         Pottsville, Pa. / Schuylkill Haven
17            Carter Foust                       Fy.          SS           6-1         200        Shippensburg, Pa. / Shippensburg
17            Rylee Stahl                         Jr.            WR        5-9         191         Mifflinburg, Pa. / Mifflinburg
18           Evan Kutzler                      So.          FS           6-3         180         Souderton, Pa. / Souderton
18           Horan Thomas Jr.            So.          WR        5-7         159         Harrisburg, Pa. / Milton Hershey
19           Matt Garatty                       So.          QB          5-9         186         Stewartsville, N.J. / Phillipsburg
19           Nick Morder                       Jr.            CB          5-10       171          Palmyra, Pa. / Palmyra
20           Tyler Hartl                          Jr.            DE          6-1         202         Manheim, Pa. / Manheim Central
20           Reinhold Louis                  So.          TB          6-0         214         Reading, Pa. / Schuylkill Valley
22           Ryan Fink                            Fy.          CB          6-0         166         Lititz, Pa. / Warwick
22           Joe Underwood               Sr.           TE           6-1         241         Strasburg, Pa. / Lampeter-Strasburg
23           Logan Grauer                    Gr.           WR        5-7         145         Mohrsville, Pa. / Schuylkill Valley
24           Malachi Williams             Jr.            TB          6-1         206        Holmes, Pa. / Ridley
25           Josh Chowansky              Fy.          TB          5-7         170         Ringtown, Pa. / North Schuylkill
25           Nathan Kennish                Jr.            ILB         5-9         183         Philadelphia, Pa. / Archbishop Ryan
27           Dion Bryant                        Fy.          TB          5-8         200        Trenton, N.J. / Milton Hershey School
28           Devin Crone                      Sr.           K             6-1         205         Dover, Pa. / Dover
29           Joe Fay                                 Sr.           WS         5-10       184         Doylestown, Pa. / Central Bucks West
30           Jacob Shermeyer           So.          TB          5-10       187         Harrisburg, Pa. / East Pennsboro
30           Erik Williams                      Jr.            SS           6-0         196         Myerstown, Pa. / ELCO
31            Jim McLaughlin                Sr.           FB          5-7         238         Mifflintown, Pa. / Juniata
32           Adam Acker                       Fy.          WR        5-8         161         Columbia, Pa. / Hempfield
33           Avrey Grimm                     Fy.          TB          5-10       164         Pottstown, Pa. / Owen J. Roberts
34           Logan Heim                       Jr.            ILB         5-9         191         Maple Glen, Pa. / Upper Dublin
35           Joe Funk                             Fy.          TB          5-8         194         Elkton, Md. / North East
36           Alex Brown                        Fy.          WS         5-8         170         Newark, Del. / John Dickinson
37           Ryan Sisko                          Fy.          FS           6-0         185         Pottstown, Pa. / Pottsgrove
38           Aidan Mencia                    Fy.          TB          6-0         210         Waynesboro, Pa. / Waynesboro
39           Cody Shay                          Jr.            ILB         6-0         230         Denver, Pa. / Cocalico
40           Maximus Dopwell           Jr.            TE           6-2         253         Pottstown, Pa. / Pottsgrove
40           Aiden Wolak                      Fy.          ILB         5-10       212         Olyphant, Pa. / Mid Valley
41            Taijay Brown                     Fy.          CB          5-7         160         Harrisburg, Pa. / Milton Hershey School
42           Brad Shear                         Sr.           ILB         6-3         226         Greencastle, Pa. / Greencastle-Antrim
43           Ben Farmer                        Fy.          TE           6-1         221         Hagerstown, Md. / South Hagerstown
44           Dillon Estes                        Gr.           ILB         6-0         230         West Grove, Pa. / Avon Grove
45           Tony Calabretta                Fy.          ILB         5-11        196         Lincoln University, Pa. / Avon Grove
45           Ethan Eicher                      Fy.          TE           6-2         208        Rearing Spring, Pa. / Central
46           Daniel Gobiel                     Jr.            DT          6-0         242         Lebanon, Pa. / Bradshaw Mountain (Ariz.)
47           Rhyle Strausbaugh         Sr.           ILB         5-10       189         Montgomery, Pa. / Montgomery
48           Ethan Notarfrancesco    Fy.          WR        5-8         167         Mechanicsburg, Pa. / Trinity
49           Drew Campbell                Fy.          FB          5-10       206        Reading, Pa. / Schuylkill Valley
50           Jake Marcus                       Jr.            DT          6-3         259         Glen Burnie, Md. / Old Mill
51            Aonghas Evanick             So.          DT          6-1         240         Souderton, Pa. / Souderton Area
52           Ryan Gibney                      Sr.           ILB         5-11        198         Stewartstown, Pa. / Kennard-Dale
53           Ben Sharer                         So.          DE          6-2         212         Spring Mills, Pa. / Penns Valley Area
54           Arturo Ramirez-Guzman   Sr.           OC          5-10       267         Ephrata, Pa. / Ephrata
56           Cody Schucker                 So.          OG          5-11        253         Bath, Pa. / Northampton
58           Luke Pollock                     Fy.          ILB         6-0         215         Souderton, Pa. / Souderton
59           Aaron Crumrine               Fy.          WS         6-2         200        Pine Grove, Pa. / Pine Grove
60           Adler Billig                         Fy.          OC          5-9         236         Allentown, Pa. / Parkland
61           Alex Diedrich                     Jr.            OG          5-11        264         Narvon, Pa. / Garden Spot
62           Jacob Phillips                    Jr.            OT          6-2         296        Hamburg, Pa. / Hamburg
63           David Nolter                      So.          DT          5-11        251         Southampton, Pa. / Council Rock South
64           Alec Menszak                    Jr.            OG          6-1         266        Quakertown, Pa. / Quakertown
65           Nate Argiro                        Fy.          OG          5-11        232         Stewartstown, Pa. / Kennard-Dale
66           Carter Funk                        Fy.          DE          6-4         230         Shippensburg, Pa. / Shippensburg
67           Trevor Gallagher             Fy.          OC          6-4         272         Gettysburg, Pa. / Gettysburg
68           Rocko Taylor                     So.          DE          6-2         211          Elizabethtown, Pa. / Lower Dauphin
69           Braylon Stair                      Fy.          OG          5-11        239         Mechanicsburg, Pa. / Cumberland Valley
70           Nate Fish                             Fy.          OT          6-2         268        Landenberg, Pa. / Avon Grove
71            Pete Rahtjen                      Jr.            OT          6-5         311          Bayville, N.J. / Central Regional
72           Hunter Hanna                   Fy.          OG          6-4         248         Montoursville, Pa. / Montoursville
73           AJ Vail                                  Fy.          OT          6-2         261         Dover, Pa. / Northern
75           Walker Klinger                 Sr.           OT          6-1         273         Newport, Pa. / Newport
77           Hunter Deibler                  Jr.            OG          5-11        244         Lititz, Pa. / Warwick
79           Nick Macon                        Sr.           OC          5-11        243         Coatesville, Pa. / Bishop Shanahan
80           Matt Taskowitz                  So.          WR        5-10       177         Jackson, N.J. / Jackson Memorial
81           Brian Dym                           Fy.          K             6-1         211          Kennett Square, Pa. / Unionville
81           Alex Vassallo                     Fy.          WR        6-0         278         Douglassville, Pa. / Daniel Boone
82           Trevion Jones                   So.          WR        5-7         155         Washington, D.C. / Kipp DC College Prep
83           Brady Krushinski              Sr.           WR        5-10       165         High Bridge, N.J. / Voorhees
84           Cameron Hirshman        Fy.          WR        5-7         158         Douglassville, Pa. / Daniel Boone
85           Gabe Randall                    Sr.           TE           6-3         218         Norristown, Pa. / Norristown
86           Tommy Delgado              Fy.          WR        5-9         161         West Grove, Pa. / Avon Grove
87           William Ryan                     Fy.          TE           6-5         234         Blandon, Pa. / Fleetwood
89           Bryan Karst                         Fy.          WR        5-11        150         Hanover, Pa. / Hanover
90           Brody Robinson               So.          ILB         5-11        218         Pine Grove, Pa. / Pine Grove
91           Malachi Partee                  Fy.          DE          6-2         245         Delta, Pa. / Kennard-Dale
92           Garrett Becker                  Sr.           DT          5-10       241         Mifflinburg, Pa. / Mifflinburg
93           Kevin Roberts                   So.          K             5-10       150         Fallston, Md. / Fallston
94           Jordan Blauch                  Fy.          DT          6-3         282         Palmyra, Pa. / Palmyra
96           Aidyn Gingrich                  Fy.          DE          6-0         197         Palmyra, Pa. / Lower Dauphin
97           Ben Siegfried                    Gr.           DT          6-3         297         Wilmington, Del. / Conrad School of Science
98           Luke Ordway                     Fy.          DE          6-4         202         Gilbertsville, Pa. / Boyertown
99           Abi Sweger                        Sr.           K             5-6                         Newville, Pa. / Big Spring
Coaching Staff:
Joe Buehler '89                                Head Coach
Chris Thompson                               Offensive Coordinator/QB Coach
Greg Drake '09                                 Defensive Coordinator
Jack Beidler '96                               Inside Linebackers/Special Teams Coordinator
Bill Giovino '88                                  Wide Receivers Coach
Corey Wenger                                  Secondary
Matt Gross '97                                   Running Backs/Kickers
Matt Clark '12                                     Defensive Line
Adrian Krall                                        Cornerbacks/Assistant Special Teams Coordinator
Karl Liedtka '91                                 Offensive Line Coach
Chris Pope '91                                   Assistant Defensive Line Coach
Scott Salerno '20                             Assistant Offensive Line
Peter Ireland                                      Defensive Intern/Linebackers
Mike Bilansky                                    Analytics and Data Analysis
Tim Kissinger                                     Student Coach on Defense
Kira Marlow                                        Student Manager
Katie Mellott                                      Student Manager
Ryan Winters                                     Student Manager
Captains: Tim Ervey, Ian Murhon, Dillon Estes, Ryan Gibney

Lebanon Federal Credit Union