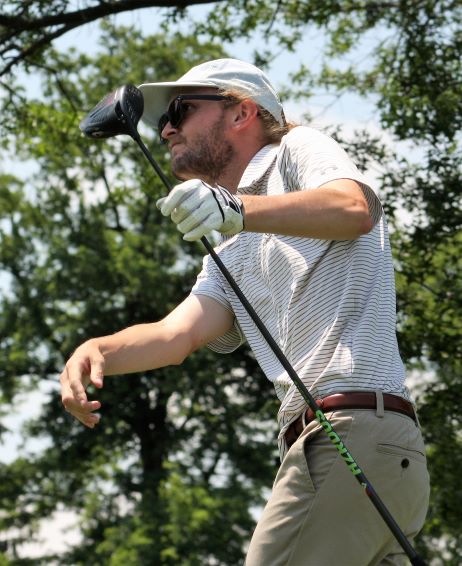 There is a long standing tradition involving the Lebanon County Amateur where new champions sort of take their lumps and pay their dues before breaking through. This week, Blake Reifsnyder bucked that trend.
And that's not necessarily a bad thing.
On Sunday at Lebanon Valley Golf Course in Myerstown, Reifsnyder captured the coveted championship of the Lebanon County Amateur in just his second try, and in the process breathed some much-needed new life into the local event. Reifsnyder fired a three-over par score of 74, after carding an even-par, opening-round 71 on Saturday, for a 145 total that was four shots better than the field.
Reifsnyder, a 25-year-old resident of Newmanstown, had previously competed in the Lebanon County Amateur back in 2018. With his triumph at Lebanon Valley, Reifsnyder became one of the youngest players to ever win the county amateur.
Thanks to a steady second round in which he avoided major troubles, the lead that Reifsnyder established on Saturday was never truly threatened. Reifsnyder played the final ten holes of the tournament to the tune of two-over par.
Thanks to three birdies on the front, Reifsnyder had made the turn at one-over par.
– Jeff Falk