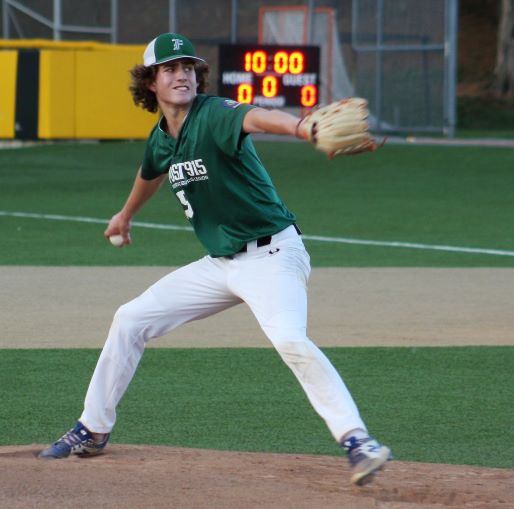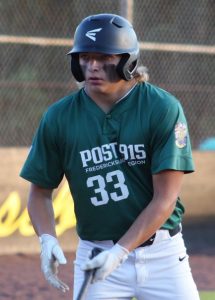 BY JEFF FALK
Editor
RED LION – Not only do they want what they've got coming to them, they want everything they can get. But Fredericksburg has already got what they came for.
On a muggy Friday night at Red Lion High School's Horn Field, during the opening round of the eight-team, double-elimination Region Four American Legion baseball tournament, Fredericksburg posted a very rewarding 2-0 victory over York County champion and host team Red Lion. Post 915 scratched out a pair of runs, played solid defense and received yet another outstanding performance from starting pitcher Austin Beard.
With the triumph, Fredericksburg, the Lebanon County regular-season champion, moved to 13-4 and into a second-round match-up with Hampden Township, on Saturday at 7 p.m. back at Horn Field. Red Lion slipped to 13-5 on the summer.
"The goal is to win the whole darn thing," said Fredericksburg manager Steve Beard. "That's why we came here. It's baseball. Anything can happen.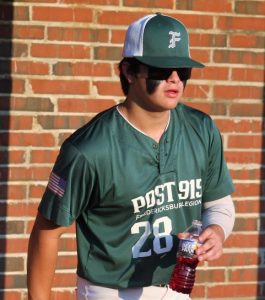 "But you have to win the first one," continued Beard. "I don't think there's a way to come out of the loser's bracket. Not unless you have 18 players on your roster and they all pitch."
In what may have been his final start on the back end of a marvelous American Legion and high school career, Beard was phenomenal.
Before exiting due to the 105-pitch limitation with one out in the bottom of the seven inning, the hard chucking righthander scattered two singles – and allowed no hits after the second inning – whiffed ten and walked five. Despite the walks, Beard only permitted one runner to reach third base.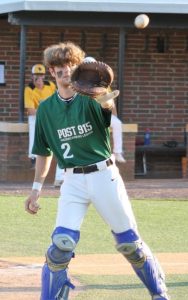 The victory upped Beard's personal mark this season to 6-1. Hunter Zohn, Saturday's presumed starter against Hampden Township, recorded the final two outs to pick up a save.
"I thought he battled," said Beard of his ace. "I think in the middle innings he realized he wasn't commanding his fastball, so he went to sliders and figured out a way to keep his team in the game. When you have an ace you throw your ace.
"As a coach you look at how he battled his butt off," added Beard. "As his dad, there's a little sentimentality. He's had a great career. He threw some ground balls and he threw some fly balls, and his team played well behind him. It was a team effort."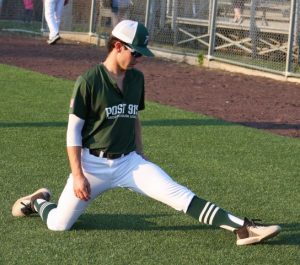 Beard wasn't provided with a whole lot of room for error, but neither did he need much.
Fredericksburg pieced together a run in the top of the third to take a 1-0 edge.
Bailey Wagner led off with a single ahead of a key sacrifice from nine-hole hitter Maverick Swingholm. Jared Ecenroad followed with an RBI-double.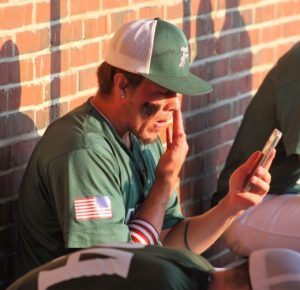 "We put a bunt in play early," said Beard. "That was one of the keys to the game. We're probably going to play some small ball down here. Our offense has struggled a little lately.
"This is exactly what we talked about," Beard added.
In the top of the fifth, Fredericksburg employed a little two-out magic to extend its lead to two runs. After Post 915's first two hitters had been retired, Deklyn Marks, Beard and Noah Gonzalez all singled.
Fredericksburg out hit Red Lion 6-2.
"Now that's Fredericksburg," said Beard. "For those first three innings, we were tight. But we put that run up and I think it loosened us up a little bit. I felt 1-0 might be enough."
To purchase images in this article please email jeff@lebcosports.com.