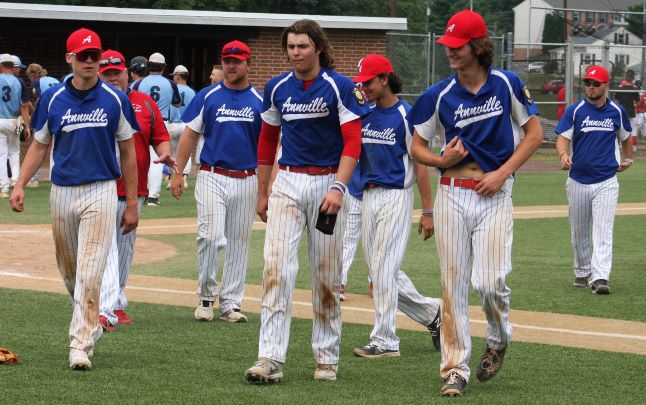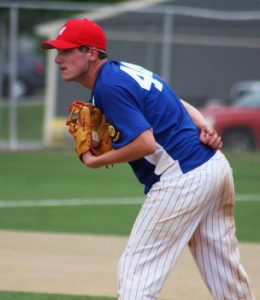 BY JEFF FALK
Editor
RED LION – The irony hung in the air as thick as humidity.
When Annville was at its best, played its best, things just went smoothly and Post 559 won games. But when Annville underperformed – didn't make the plays, didn't throw strikes, didn't come up with timely hits – it was merely a mediocre team.
It just goes to show how demanding and unforgiving the game of baseball can be.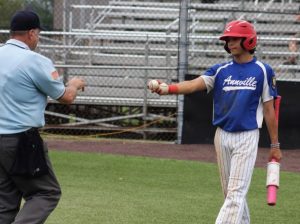 On a sticky Saturday afternoon at Red Lion High School's Horn Field, Annville suffered its second heart-breaking and discouraging defeat in as many days, as the Lebanon County champions fell to Chambersburg 6-5 and were dramatically bounced from the eight-team, double-elimination Region Four American Legion tournament. After Annville had again led most of the way, Chambersburg tallied three runs in the bottom of the seventh inning against Post 559 pitching.
Protecting a 5-3 advantage entering the bottom of the seventh, Annville starter Isaac Good surrendered a single and a walk before reaching the pitch limit of 105 tosses. Chambersburg's Hunter Stevens greeted reliever Jeremy Seyfert with an RBI-single, ahead of teammate Evan Wagaman's blistered, game-winning, two-run double down the left field line.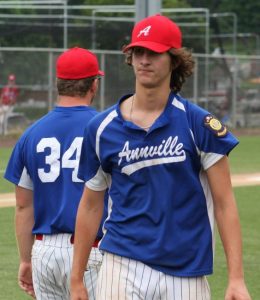 The result was eerily similar to Annville's 6-5 loss to Paxton on Friday evening, when the Lebanon County champions were one strike away from advancing in the winner's bracket of the annual tournament.
After ripping off six straight triumphs to capture the local summer circuit's title, Annville endured two debilitating defeats to end its campaign at 12-5.
"Realistically, we had a really good season," said Annville head coach Ken Sauley. "We won the (Lebanon County American Legion) league. These teams didn't beat us. We beat ourselves.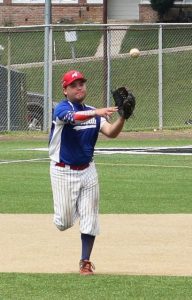 "I'm very proud of the fact that we won the league when no one gave us a chance," continued Sauley. "We were the best team in the league hands down. We weren't the best team here. But we could've been."
With the score knotted at three, Annville pushed across a run in the top of the second inning to regain the lead.
The rally began with Alex Dorta's single and included walks to Alex Lingle and Cash Anspach, but the run resulted from Eli Russell's daring base-running on a wild pitch.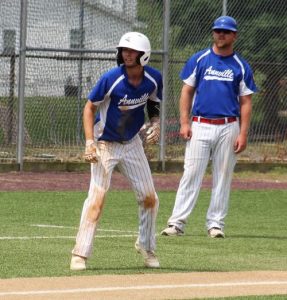 In the top of the sixth inning, Annville extended its lead to 5-3. Walks to Lingle and J. Seyfert preceded Anspach's run-scoring single.
"The goal when we came here was to win, and I thought we had a chance," said Sauley. "The kids who played, played their hearts out. You can't expect miracles. They tried their best.
"To the kids who showed up, hats off to them," continued Sauley. "We only had a handful of kids who showed up to every game this season. Today, there were just kids who didn't show up. Obviously, they didn't care about the team enough."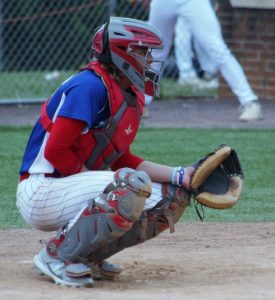 Coming off that tough loss to Paxon less than 16 hours earlier, Annville appeared to rebound nicely, scoring three times in the top of the first inning.
Dorta started it with a lead-off single, but the big blows came from Russell and Good, in the form of an RBI-triple and a two-run single, respectively.
"We played poorly yesterday (Friday), but I thought we played better today," said Sauley. "But we were very short-handed today. It didn't help that we threw 34 pitches in the first inning. But things happen.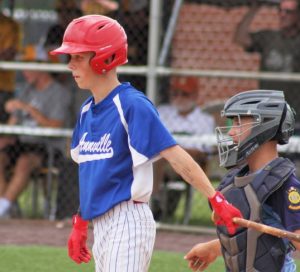 "We had our backs against the wall," added Sauley. "Unfortunately, it's just the way it is in Annville."
In the bottom half of the first inning, Chambersburg matched Annville's runs with three of its own. But after that, Good really settled in.
Until hitting the pitch limit, Good struck out nine and walked two.
"Isaac struggled early," said Sauley, "and got better as the game wore on. Jeremy hadn't thrown off the mound all year.
"I'm officially done," concluded Sauley. "I've had enough. I was on the fence (about next year) coming into this tournament, but people didn't show up and that put me over the fence. Our pitching was depleted and kids didn't show up. It's hard to win games that way."
To purchase images in this article please email jeff@lebcosports.com.