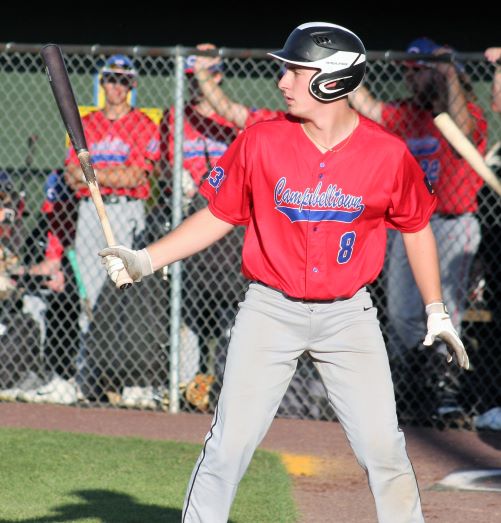 He's accountable. He's solid. He's a foundation.
He's someone you can build a team upon. He's someone you can build success around.
The Lebanon County American Legion baseball league is beginning to heat up, and so is Campbelltown and Jacob Deimling.
This week, Deimling's Campbelltown outfit scored a pair of decisive home victories. With the positive outcomes, Campbelltown improved to 3-2 in the local summer circuit.
On Wednesday, C-town knocked off Myerstown 4-1 at Palmyra High School's OAL Sports Complex. Post 831 began its week with a 19-3 trouncing of Conrad Weiser.
With few standouts, young and improving C-town has realized some early season success through team chemistry, balance and versatility. But if anyone stands out for Campbelltown, it would have to be Deimling.
A very good defensive centerfielder, Deimling also hits at the top of or in the middle of Campbelltown's batting order. But his role on the team has expanded to include the jobs of leader and tone-setter.
Before the start of the summer, Deimling also enjoyed a solid spring season for the Palmyra high school baseball squad.
– Jeff Falk

Lebanon Federal Credit Union