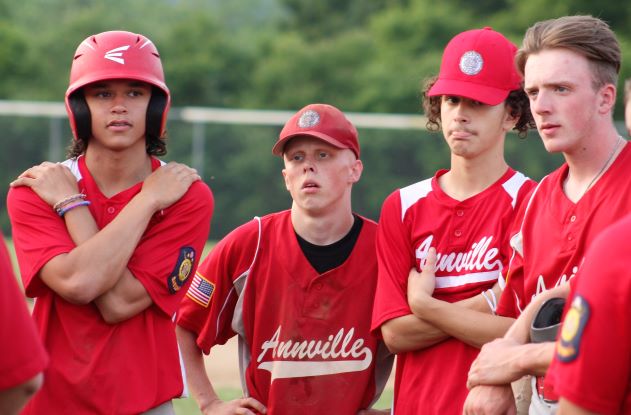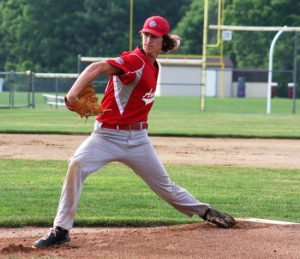 BY JEFF FALK
Editor
They've got the pitching. They've got the experience. They've got the motivation.
They've got it all, but can they win it all?
Sure. Why not Annville?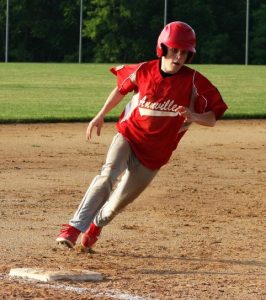 On a calm Thursday night at Annville-Cleona High School, the Annville American Legion baseball club looked every bit the part of contender, during a very business-like 10-0 five-inning triumph over Conrad Weiser. Backed by an overpowering outing from veteran southpaw Isaac Good, Post 559 jumped on its visitors from the east early, and never stopped adding on.
Annville invoked the mercy rule with one out in the bottom of the fifth inning, as Alex Lingle drove in the winning run with a bases-loaded walk. The three-run rally had begun with a single from Eli Russell and Good's run-scoring safety, and also featured walks to Jake Mills and Julian Biondollo, and Alex Dorta's RBI-double.
The victory pushed Annville to 4-1 in the early going of the Lebanon County American Legion baseball league's abbreviated summer season. Conrad Weiser dropped to 1-4.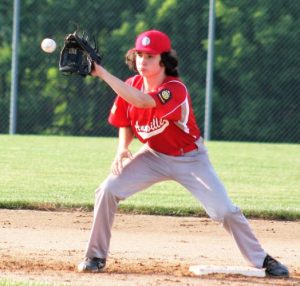 "You can't win these games on paper," said Annville manager Ken Saulley. "If we play like we did tonight and last night (Wednesday), we're going to be hard to beat. But there are no guarantees. If you play defense and throw strikes, you're going to go out and win.
"Our goal is to win the whole thing and get to regionals," Saulley continued. "We've got a real solid team here. But it's legion baseball. Is everybody going to show up?"
Dominant throughout, Good was, at times, nearly unhittable. He faced 18 batters over his five innings on the hill, allowed one lone single, whiffed 11 and issued a pair of free passes.
After he sat down the first 11 hitters he saw, Good lost, first his perfect game, and then his no-hitter, after two outs had been recorded in the top of the fourth inning.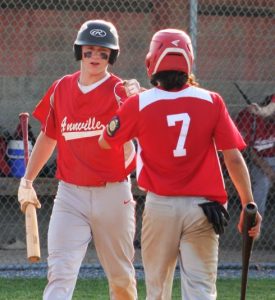 "What a heck of a game Isaac Good threw," said Saulley. "I'm not sure anyone was going to hit him tonight. Basically it was fastball and curveball. I only taught him that spike curveball two days ago, and he was throwing it for strikes. But still, you've got to mix it up.
"If he throws strikes and gets into a groove, he'll work fast," added Saulley. "If not, it's a whole different ball game, and if not, the defense is not going to be on its toes. When you hit that zone, you're going to have success. I hate walks. These aren't major league hitters, so don't overthink it."
The Annville offense wasted precious little time providing Good a cushion with which to work. The highlight of Post 559's five-run rally in the home half of the opening inning was Good's two-run single, while teammate Cash Anspach also knocked in an Annville run with a single.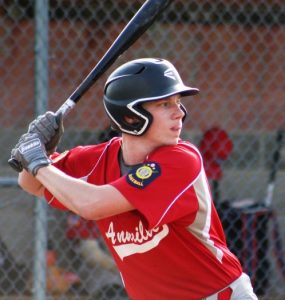 "We've finally started playing some smart baseball," said Saulley. "We've kind of been waiting around until the second half of games to get the offense going. I told them (his players) that it would be nice to get off to a fast start. If you let teams hang around, you never know when they're going to come back and beat you."
In the bottom of the second frame, Annville extended its advantage to 6-0. It was Dorta's lead-off single and some aggressive baserunning which produced that tally.
Then in the fourth, a Biondollo double set the table for Lingle's RBI-single.
"I'm always trying to get them to move up in the box," said Saulley, of his side's approach at the plate. "In our second game of the season, we struck out ten times. That's unacceptable. The last two games, we've only struck out a total of five times. We've cut them down. Minimize walks and play error-free, that's a recipe for success. I preach pitching and defense."
To purchase images in this article please email jeff@lebcosports.com.
Lebanon County American Legion Baseball League Standings

Lebanon Federal Credit Union