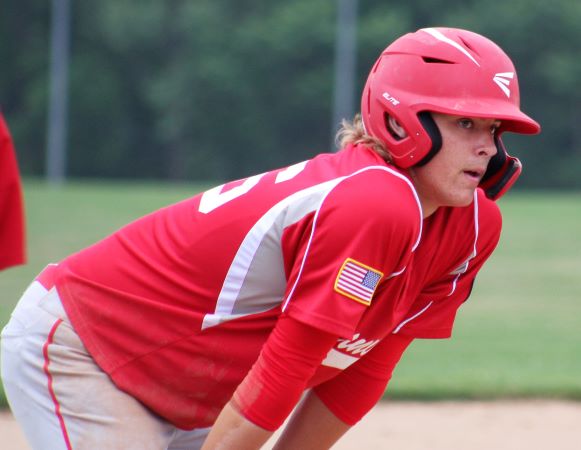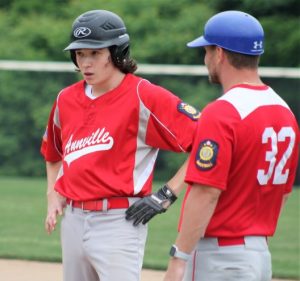 BY JEFF FALK
Editor
ANNVILLE – Despite the fact that every team qualifies for the playoffs, there is true meaning attached to finishing first in the Lebanon County American Legion baseball league's regular season. There are some significant playoff implications, to go along with a very strong element of pride.
On a gloomy Wednesday night at Annville-Cleona High School, Annville continued to chase that top seed for the summer circuit's upcoming playoff tournament by shading Richland 6-3. As has sort of become its trademark this summer, Annville was fundamentally sound in all facets of the game.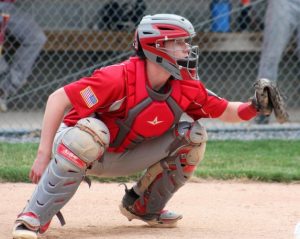 With the outcome, Annville improved to 6-1 and remained hot on the heels of front-running and unbeaten Fredericksburg. The triumph was Post 559's fifth straight, after dropping a 6-3 decision to Fredericksburg back on June 5.
Richland slipped to 1-9.
"The thing is Fredericksburg keeps winning," said Annville head coach Ken Sauley. "Somehow, if we can get lucky enough to win the next few games, we have them at the end of the season. We want to have the best record in the league.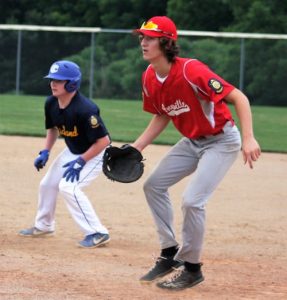 "If you get the best record, the number-one seed gets a first-round bye in the double-elimination tournament," added Sauley. "We don't have a lot of pitching, so if we could save one game, it would help."
"It's baseball. Anything can happen," said Richland head coach Travis Thome, referring to the circuit's impending postseason. "We're getting closer. All we have to do is wake up the bats, quiet the other team's bats, and it's a win.
"We've got one win so far, so the painting is kind of on the wall for how we're going to end up," Thome continued. "But in our last couple of games we've been more competitive. We're putting some things together. We're young and don't have much experience."
The turning point in last night's contest came in the bottom of the third inning.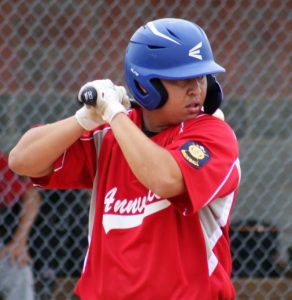 Trailing 2-1, Cash Anspach and Isaac Good got things rolling for Annville with a walk and then a single. Jeremy Seyfert drove home Anspach with an RBI-grounder, while Andres Garcia's sacrifice fly plated Good.
In the bottom of the fourth inning, Annville scored two more runs to extend its cushion to 5-2. After loading the bases on Alex Lingle's lead-off double, and walks to Julian Biondollo and Corey Swingholm, Seyfert and Anspach recorded RBIs.
"We didn't want it to be that close, but they're (Post 880) a scrappy little team," said Sauley. "The problem is we just wait too long. We just don't jump on teams. But this was the first time since Game Two that we were behind. Still, anything can happen.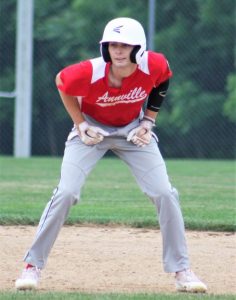 "These guys (opposing pitchers) want to get ahead of you," continued Sauley. "They want to throw that first pitch right down the gut for a strike, so you've got to be ready. Our guys just don't feel comfortable swinging at that first strike."
"The score reflected what the game was," said Thome. "They were a little better than us tonight. We didn't play bad enough to lose and we didn't play well enough to win."
Annville also benefited from a solid outing from starting pitcher Cash Anspach. Before giving way to reliever Jake Mills, the right-handed Anspach worked into the sixth inning, scattered three hits, fanned seven and walked three.
Richland touched him for its only runs in the top of the third inning, but even then Anspach did an admirable job of limiting the damage.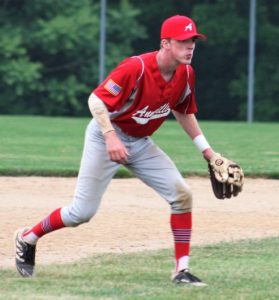 "He battled," said Sauley of Anspach. "He doesn't pitch a whole lot. But he came out and gave us what he had. When you don't throw a lot, you can't expect a lot."
"Their pitcher kept us off balance," said Thome. "He's similar to a lot of the pitchers we run into. He's got a good fastball, but our hands are too slow. We're looking at too many pitches.
"They're (Annville) solid," Thome continued. "They put the ball in play. They get good pitching. They play good defense."
Annville used singles from Mills and Swingholm, and a Richland error, to push its lead to 6-2 in the bottom of the fifth. Richland did manage to bring the potential tying run to the plate in the top of the seventh inning, after Robert Best's RBI-single made it a 6-3 game.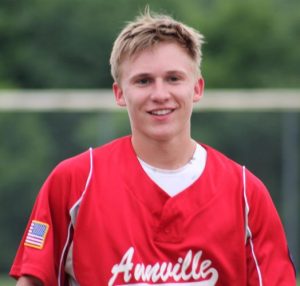 "I think I only saw one or two kids that they had from last year," said Sauley of Post 880. "I don't know their kids all that well. But they came out and tried hard. They don't quit. They had about three or four nice hits."
"Our at-bats are getting better," said Thome. "Our guys are getting more comfortable. Do we have any scary hitters? I don't think so. But we can make things happen and manufacture runs.
"Our progress has been gradual," continued Thome. "Our record speaks for itself though. If we had improved a lot from where we started, we'd have another win or two."
Annville jumped on top 1-0 in the bottom of the second inning, thanks to Eli Russell's double and Alex Lingle's two-out, RBI-single.
In the top of the third, Richland loaded the bases with nobody out. But all that Post 880 could manage from the situation were RBIs from James Norris and Lance Weidman.
"He (Richland starter Liam Allen) went deep into the game," said Sauley. "He kept us off balance. Their defense made some good plays. They pretty much played error-free defense. If you don't walk people and don't make errors, you're going to have a chance."
"That was one of his better outings," said Thome of Allen. "But he's still walking too many. He's just not consistent enough, but he kept us in the game."
To purchase images in this article please email jeff@lebcosports.com.
Lebanon County American Legion Baseball Standings