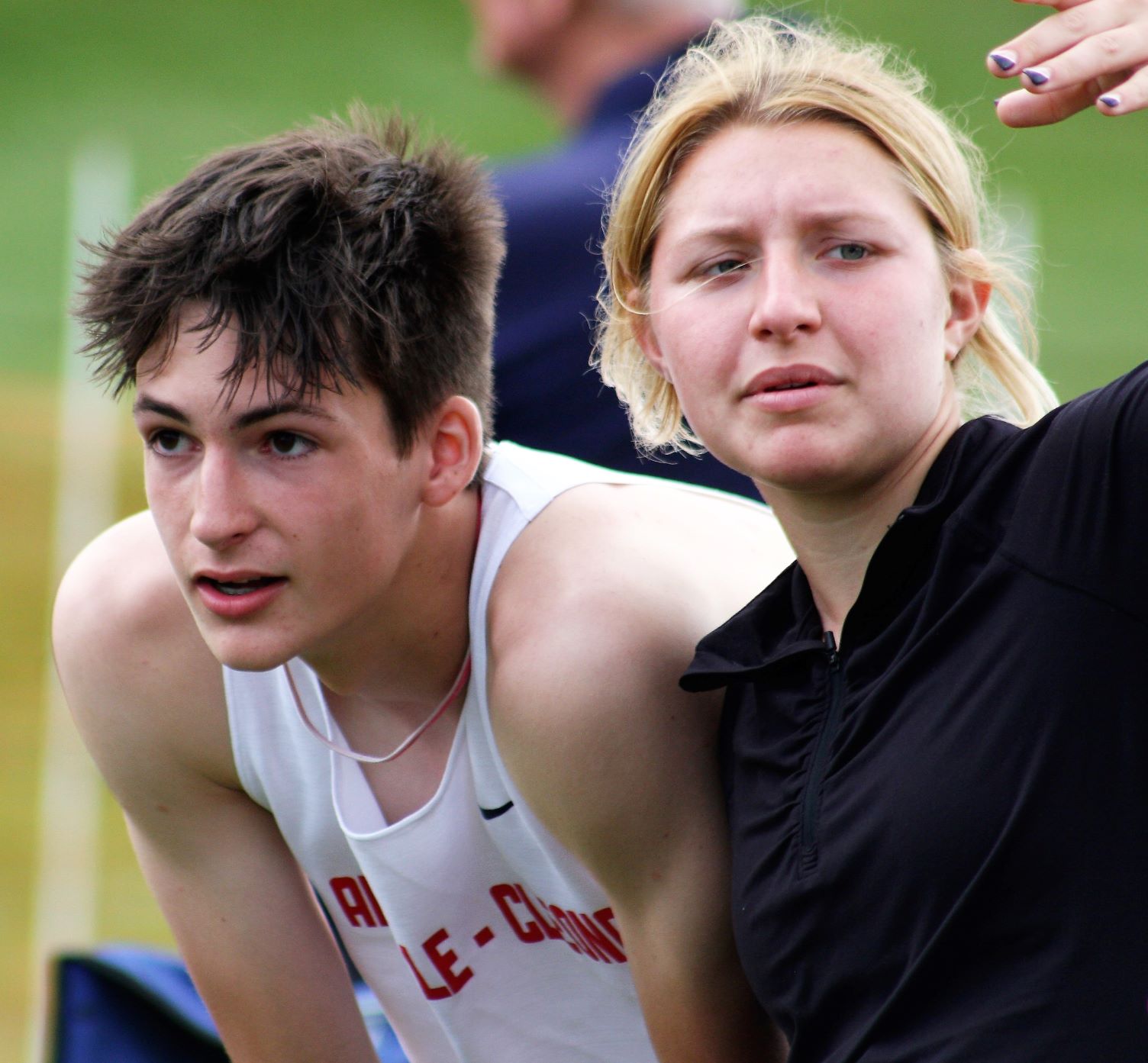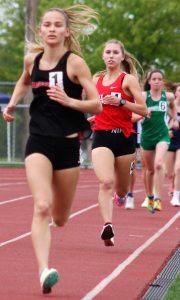 BY JEFF FALK
Editor
LANDISVILLE – The goal is always to go as high as you can.
Higher than yesterday. But not as high as tomorrow.
Friday the 13th was a good day for Noah Gunderson.
Under changeable skies at Hempfield High School, during an abbreviated opening day at the 49th annual contesting of the Lancaster-Lebanon Track and Field Championships, Gunderson leaped 6-2 to strike gold in the high jump. The top-seed, Gunderson, a junior out of Annville-Cleona, edged McCaskey senior Jewleus Benner, to claim the title.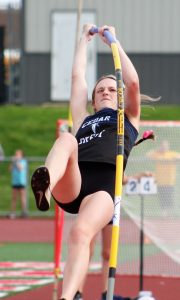 While it was a great day for Gunderson, it was also a very good day for Lebanon County competitors as a whole. In addition to Gunderson's gold, the locale also copped a trio of silver medals, as well as a handful of other shiny metallic awards.
Lebanon freshman Liliana Harrison, Cedar Crest senior Emily Oriel and Annville-Cleona senior Braetan Peters all earned well-deserved runner-up honors.
This year's Lancaster-Lebanon Track and Field Championships will resume tomorrow morning and conclude Saturday afternoon.
"I just wanted to jump the best I could," said Gunderson. "I wanted to go as high as I could. I didn't win the way I wanted to. But 6-2 and a gold medal, I'll take it.
"I was really nervous all day," added Gunderson. "I couldn't focus. I was just ready to compete."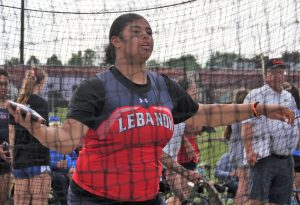 In some ways, Gunderson's performance was simply a continuation of last season's successful sophomore postseason, when he burst on to the scholastic track and field scene. But in another way, it was the start of a new and different one.
In 2021 as a tenth-grader, Gunderson finished second at the Lancaster-Lebanon League Track and Field Championships, second at the District Three Class AA meet and copped a surprising eighth-place medal at the state championships. Two weeks ago, Gunderson had captured the high jump championship at the Lebanon County meet.
"It's (the L-L Track and Field Championships) really important to me," said Gunderson, who has cleared 6-5. "I'm happy to compete. To come out with a win, I'm really happy.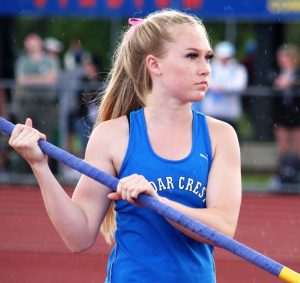 "My goal is to win districts and win states, and if I can't do it this year, win it next year," continued Gunderson. "I just want to continue to win. Just keep getting better and keep competing."
Entering the 3200-meter competition seeded fourth, Peters battled eventual winner Miliana Breuninger most of the way, before settling for silver. Peters made up ground in the middle of the race, then gave way to Breuninger's closing kick.
Another veteran of the postseason wars, Peters was third in the 3200-meter run at the District Three Track and Field Championships last year and fourth in the 1600-meter run.
"Coming in, I knew what the times were," said Peters. "When the race started, I went out with the number-one girl (Breuninger). We caught each other around the halfway point and I ran with her for awhile, but she pulled away. She was a huge help, having someone to run with and push me.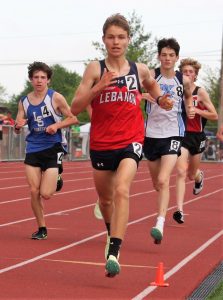 "I definitely look forward to the league meet," Peters added. "I think this was a great way to prepare for districts. Early in the season, I wanted to reach the 11:30 mark. I was able to accomplish that, and now I have (personal record of) 11:25. I just want to keep improving and see how low I can take it."
In the girls' pole vault, Oriel finished second to Lancaster-Lebanon League champion Katie Urbine of Solanco. Oriel, who also finished second to Urbine last season as a junior, topped 11-0, three inches below the height she cleared in winning the Lebanon County championship on April 30.
Falcon teammate Molly Heintzelman copped the bronze medal in the competition.
"I'm happy to finish second because it's my last (league) meet," said Oriel. "I knew Katie was going to do really, really good. I just wanted to do my best.
"I did gymnastics for 12 years," Oriel added. "Then someone said, 'If you do pole vault, you'll be really good at it.' I tried it and I liked it, so I just kept doing it."
Harrison was seeded third in the discus and popped a 113-11 to garner the silver medal. Warwick junior Ella Lucas took home top honors in the event with a 129-1.
Elco senior Cole Thomas earned a bronze medal in the javelin, with a throw of 158-4. Lebanon's Caleb Hershey ran fourth in the 3200-meters, in a new school record time of 9:33.51.
Lebanon County went four, five and six in the girls' triple jump, with Elco freshman Mckenna Haas, Heintzelman and Cedar Crest junior Alyssa Vandett.
To purchase images in this article please email jeff@lebcosports.com.
Lancaster-Lebanon League Track and Field Championships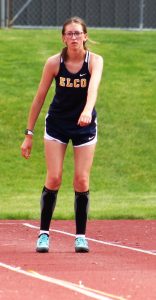 Past Team Champions
Year             Girls                          Boys
2021                 McCaskey                          McCaskey
2020                 COVID – No Meet               COVID – No Meet
2019                 Warwick                            Warwick
2018                 Warwick                            Manheim Township
2017                 Warwick                            Penn Manor
2016                 Manheim Township            McCaskey
2015                 Hempfield                         McCaskey
2014                 Hempfield                         Cedar Crest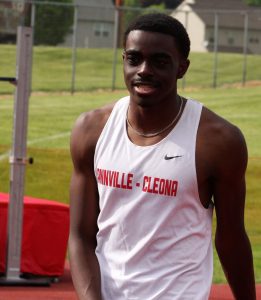 2013                 Ephrata                             Hempfield
2012                 Hempfield                         Conestoga Valley
2011                 Elizabethtown                    Hempfield
2010                 Hempfield                         Hempfield
2009                 Hempfield                         Hempfield
2008                 Garden Spot                      Hempfield
2007                 Hempfield                         McCaskey
2006                 Hempfield                         McCaskey
2005                 Garden Spot/Hempfield      Conestoga Valley
2004                 Hempfield                         Cedar Crest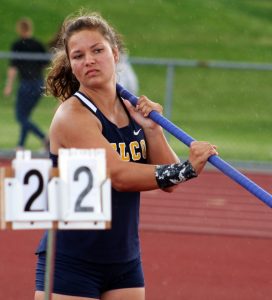 2003                 Hempfield                         Cedar Crest
2002                 Hempfield                         Hempfield
2001                 Hempfield                         McCaskey
2000                 Hempfield                         Cocalico
1999                 Warwick                            Cocalico
1998                 McCaskey                          Cedar Crest
1997                 Manheim Township            McCaskey
1996                 Solanco                             McCaskey
1995                 Solanco                             Garden Spot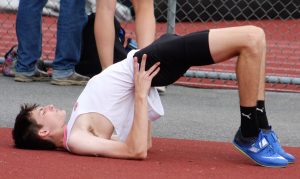 1994                 Solanco                             Garden Spot
1993                 Hempfield                         McCaskey
1992                 McCaskey                          McCaskey
1991                 Solanco                             McCaskey
1990                 Hempfield                         McCaskey
1989                 McCaskey                          McCaskey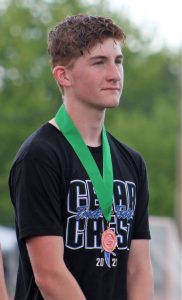 1988                 Solanco                             McCaskey
1987                 Solanco                             McCaskey
1986                 Hempfield                         Hempfield
1985                 Hempfield                         McCaskey
1984                 Annville-Cleona                  McCaskey
1983                 Lampeter Strasburg           McCaskey
1982                 Penn Manor                       McCaskey
1981                 McCaskey                          McCaskey
1980                 McCaskey                          McCaskey
1979                 Hempfield                         Solanco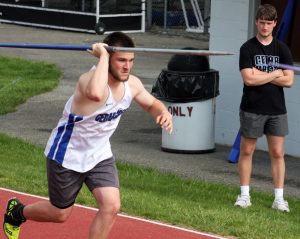 1978                 Hempfield                         McCaskey
1977                 Penn Manor                       McCaskey
1976                 Hempfield                         McCaksey
1975                 Hempfield                         Solanco
1974                 No Team Title                    McCaskey
1973                 No Team Title                    McCaskey
Total Team Titles:
 Girls:                                                Boys:
Hempfield         21                            McCaskey          26
Solanco             6                             Hempfield         7
McCaskey           6                             Cedar Crest       4
Warwick            4                             Cocalico            2
Garden Spot      2                             C.V.                  2
Man. Township  2                             Garden Spot      2
Penn Manor       2                             Solanco             2
Lancaster-Lebanon League Track and Field Championships
Individual Meet Records
EVENT
GENDER
STUDENT/ATHLETE
SCHOOL
TIME  DISTANCE
YEAR
100 M Dash
Girl
Brooke Gillford
MT
11.8
1997
Boy
Jaren Hayes
CC
10.3
2001
200 M Dash
Girl
Leah Graybill
WAR
24.6
2019
Girl
Shannon Norris
WAR
24.8
2002
Boy
Jaren Hayes
CC
21.4
2001
400 M Dash
Girl
Leah Graybill
WAR
56.15
2019
Boy
Eric Hiller
ET
48.5
1999
800 M Run
Girl
Meredith Newman
MT
02:14.0
2014
Boy
Jared Weaver
CV
01:52.9
2006
1600 M Run
Girl
Katie Locker
Etown
04:59.6
2019
Boy
Nathan Henderson
JPM
04:11.7
2017
3200 M Run
Girl
Kate Dickow
WAR
10:37.9
2019
Boy
Nathan Henderson
JPM
09:03.1
2017
100M HH
Girl
Jane Livingston
CV
13.6
2019
110 M HH
Boy
Chance Post
CV
14.02
2014
300 M IH
Girl
Mary Witmer
Ephrata
42.3
2013
Boy
Chance Post
CV
37.43
2014
4 x100 Relay
Girl
Leah Graybill, Emily Williamson, Meghan Quinn, Lily Palacio-Lewis
WAR
47.34
2019
Boy
Kelvin Reyes, Tobias Robinson, Michael Fox, Peter Habegger
CC
42.2
2004
4 x 400 Relay
Girl
Lily Palacio-Lewis, Emily Williamson, Meghan Quinn, Cassidy Kline
WAR
03:57.1
2018
Boy
Jamel Henry, Dejon Manning, Anthony Deleon, Leonel DelRosario
JPM
03:21.2
2018
4 x 800 Relay
Girl
Kaitlyn Oliver, Kristine Gutshall, Alli Mannion, Alyssa Grube
WAR
9:29.09
2009
Boy
Shafer, Wagner, Webb, Thiry
COC
07:50.6
2000
Shot Put
Girl
Emily Stauffer
COC
48'3 1/2″
2016
Boy
Kyle Felpel
Coc
60′ 1 1/2″
2012
Discus
Girl
Eliese Mitchell
GS
159′ 10″
1999
Boy
Kyle Long
Hemp.
193′ 9″
2012
Javelin
Girl
Marilyn Senz
GS
146′ 1″
1980
Girl
Kristen Herr(IAAF)
LS
142'1″
2017
Boy
Troy Burkholder
COC
220′ 11″
1995
Boy
Thomas Jordan (IAAF)
CC
213 '6″
2003
Long Jump
Girl
Leslie Hummer
AC
18′ 10″
1987
Boy
Ezra Mellinger
LS
23′ 11″
2019
Triple Jump
Girl
Stephanie Laudien
Hemp
38'7″
2014
Boy
Kyle Murr
PM
47′ 10 1/4″
2021
High Jump
Girl
Angie Messner
GS
5′ 10″
2009
Boy
Dana Hollinger
CC
7′ 0″
1981
Pole Vault
Girl
Mackenzie Horn
MT
13'0″
2018
Boy
Jon Andrews
GS
15'0″
2006