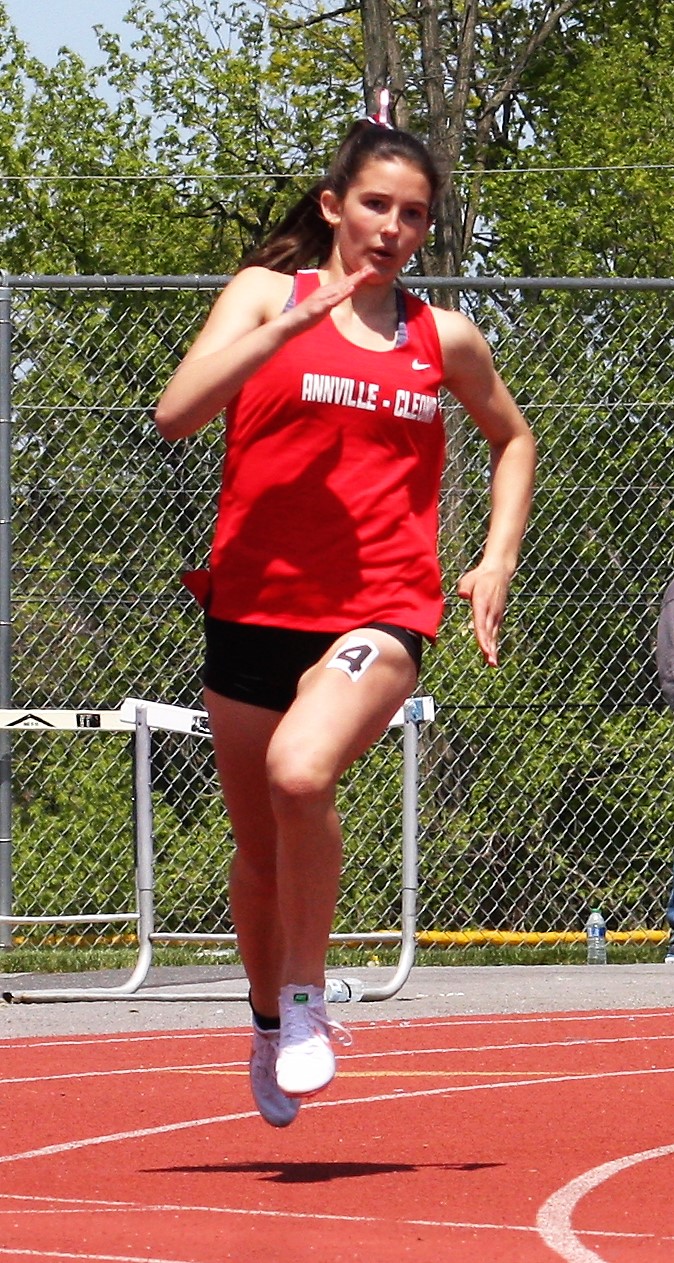 The first of the really big postseason meets, the Lebanon County Track and Field Championships has always served as an instrument, a tool for student-athletes to announce their arrival on the local scholastic scene. It's sort of been like a coming-out and a coming-of-age event for track and field athletes over the years.
Kendall Cooper certainly made her presence felt on Saturday at Lebanon High School. But she did it in the most humble way imaginable.
Cooper, a freshman sprinter from Annville-Cleona, burst on to the track and field consciousness by capturing the outstanding female athlete award at the county meet. While accepting the award, Cooper admitted that she originally hadn't known it even existed.
But Cooper's actions spoke for themselves. She finished first in both sprints and helped the Little Dutchmen 400-meter relay team to a sliver medal.
After earning a personal best in the trials, Cooper edged last year's Lebanon County champion Lily Young of Cedar Crest to capture the 100-meter championship. Cooper also bested Young to strike gold in the 200-meter dash.
In addition, Cooper collaborated with Allison Cooper, Audrey Sider and Emily Shuey for second place in the 400-meter relay.
Certainly, Cooper's performance on Saturday bodes well for her prospects at the upcoming Lancaster-Lebanon League and District Three Class AA track and field championships.

Lebanon Federal Credit Union