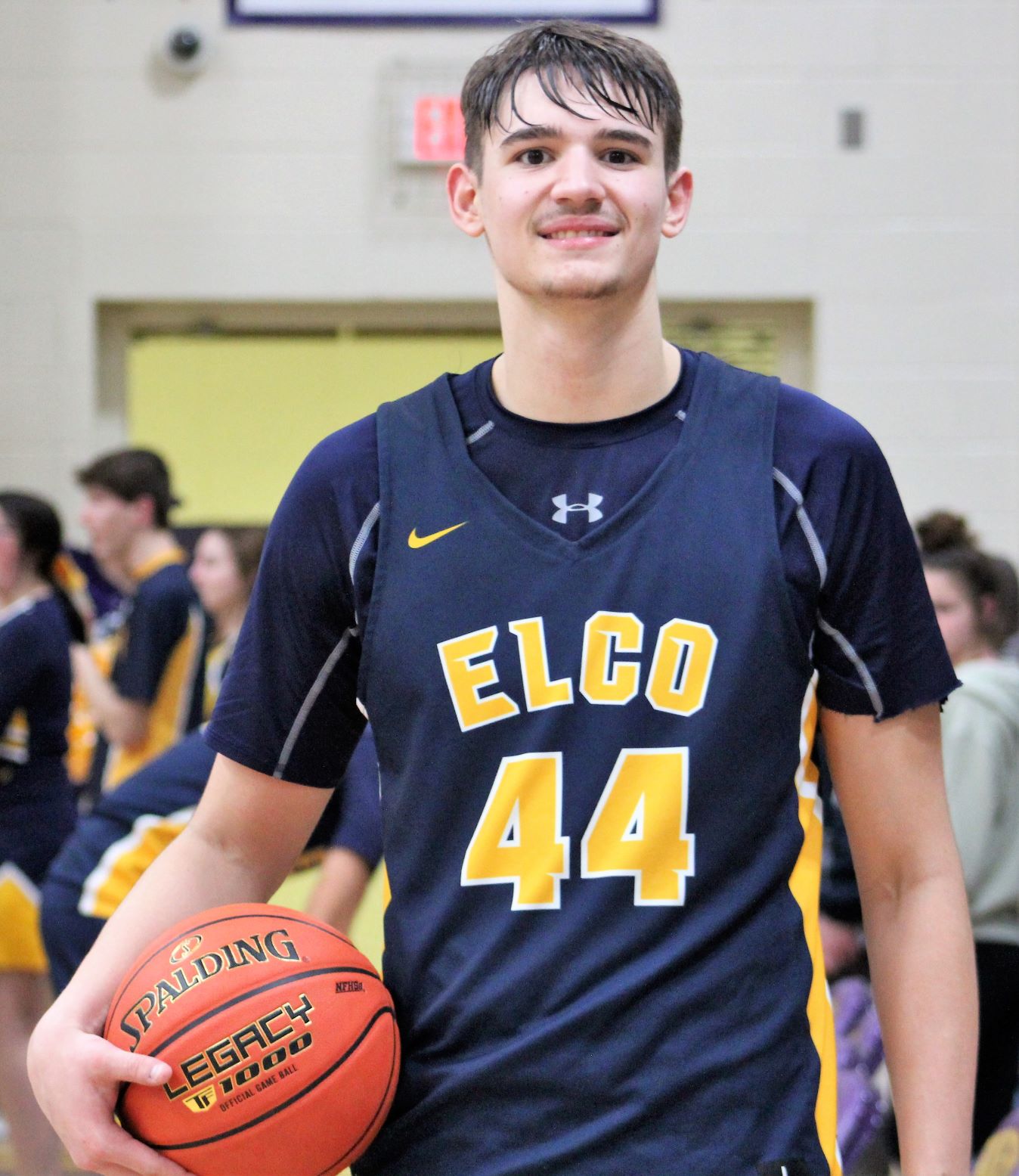 It took some time for Corey Attivo to adjust, to develop a rapport with his teammates, to become ingrained in the cultural chemistry. But once he did, his confidence grew, his role on the team was enhanced and he has developed as a basketball player and a person.
By the end, the Elco boys' basketball team has been looking to Attivo in tough situations, he has become the Raiders' go-to guy. He has rewarded the Raiders' trust with a trip to the state playoffs
This week, Attivo and Elco qualified for the PIAA postseason for the third time in program history with a pair of victories in the consolation bracket of the District Three Class AAAA tournament.
On Wednesday, Attivo poured in a game-high 29 points to lead Elco to a resounding 66-50 triumph at Boiling Springs in the District Three Class AAAA fifth-place game. In the third quarter of that contest, Attivo reached the 1,000-point plateau for his career.
Two days earlier, the 6-7 senior center had struck for a dozen points in the Raiders' 49-44 come-from-behind victory at Eastern York.
In addition, this week Attivo was named to the Lancaster-Lebanon Section Four's all-star team by a vote of the circuit's coaches.
For the season, Attivo is averaging about 14.5 points per outing and ranks as one of Elco's top rebounders.
In the year, Attivo's inspired play helped produce the Raiders' first Lancaster-Lebanon Section Four championship in 30 years.

Lebanon Federal Credit Union