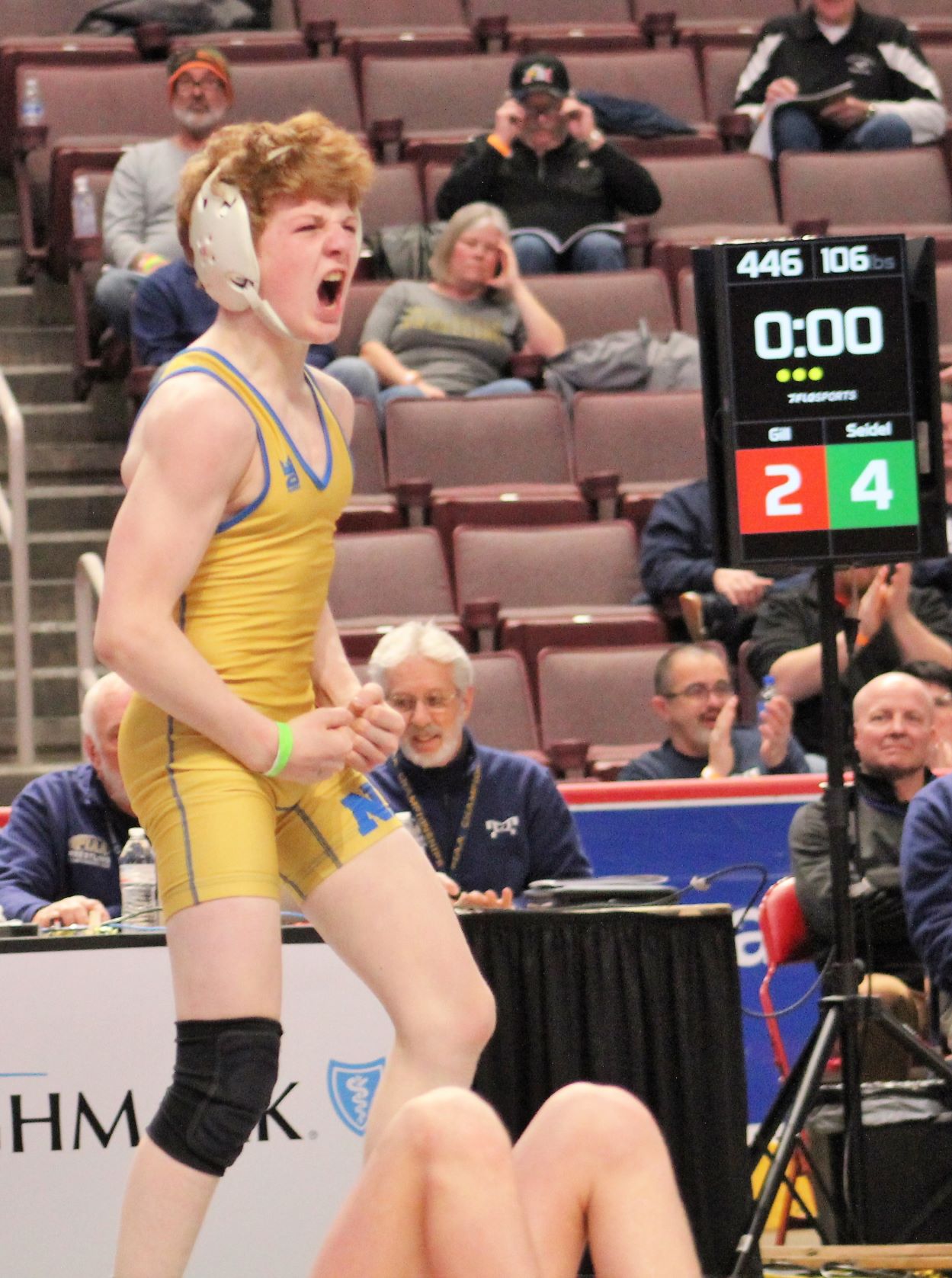 Aaron Seidel learned a lot during his first season of wrestling on the high school level, some of which was about himself. One of the most important things Seidel learned was to appreciate the moment, to give himself credit and to simply have fun.
In the early portions of his ninth-grade season, the Northern Lebanon freshman was very stoic, very reserved in a business-like approach to his craft. But towards the end of it, he began to loosen up and he really started to enjoy the ride.
Seidel had a lot to celebrate this season, especially towards the conclusion of it.
On Saturday at Hershey's Giant Center, during the staging of the PIAA Class AA Wrestling Championships, Seidel captured a state gold medal by defeating Louie Gill of Hickory 4-2 in the final bout at 106 pounds. When he capped the greatest wrestling season in the history of Lebanon County, Seidel was elated, running to his corner, propelling himself into the waiting arms of his coaches and setting off a wild celebration by the Northern Lebanon faithful in attendance.
It was a budding tradition that had started a week prior at Bethlehem Freedom High School, where Seidel had celebrated in a similar fashion after capturing the Class AA Southeast Regional championship. Seidel wasn't nearly as open with his emotions after capturing five other titles earlier in the year, including one at the Lancaster-Lebanon League meet.
For the record, Seidel compiled an overall record of 49-1 this season and his state title was just the second earned by a Lebanon County student-athlete in the more than 50 years in which the locale has competed in wrestling.