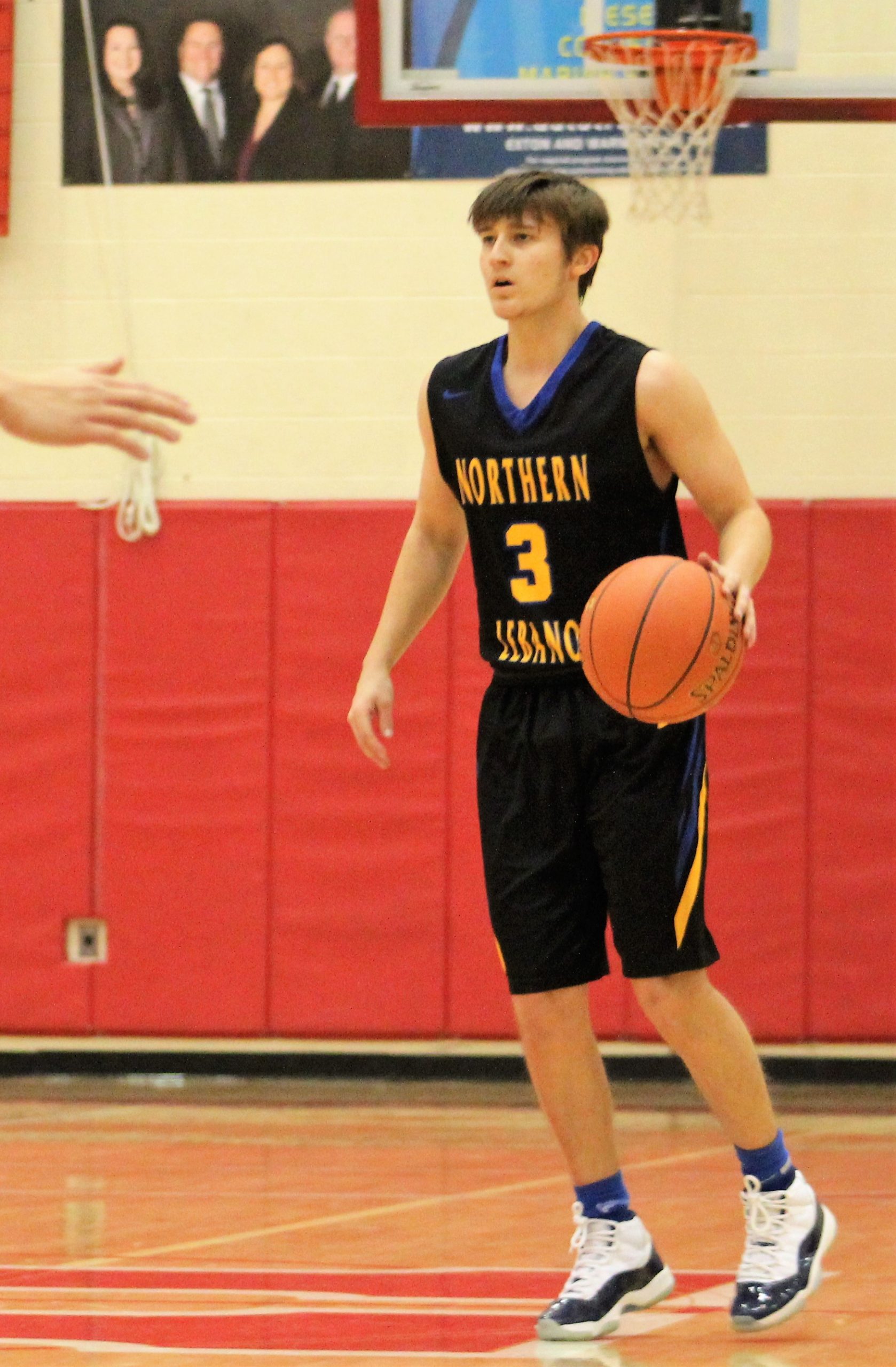 Without a lot of fanfare and quite under the radar, Peyton Wolfe is quietly enjoying a marvelous senior season. It is a season that has been very reflective of Wolfe's entire career.
It's kind of what happens when your team isn't all that successful.
This week, Wolfe continued to shine for a Northern Lebanon boys' basketball team that has struggled to establish its footing. The sharp shooting 12th-grader poured in a total of 44 points, but it wasn't enough to prevent the Vikings from going 0-3.
On Sunday at Lebanon Valley College, Wolfe struck for 11 points in a 57-45 setback to Donegal. On Tuesday at home, Wolfe pumped in 19 points during a 74-44 loss to Lampeter-Strasburg.
Then, he went for 14 points in Thursday's 41-38 road loss at Cocalico.
At well over 16 points per outing, not only is Wolfe one of the top scorers in the Lancaster-Lebanon League, he's also one of the circuit's finest three-point shooters and free throw shooters.
The productive week moved Wolfe to within striking distance of the coveted 1,000-point plateau for his career. What makes that accomplishment even more impressive is that the 5-10 guard receives the constant attention of the opponent's top defender and that Wolfe has not recorded a single point in a playoff game over his career.
During this past fall season, Wolfe was an accomplished performer on the Northern Lebanon golf squad.

Lebanon Federal Credit Union