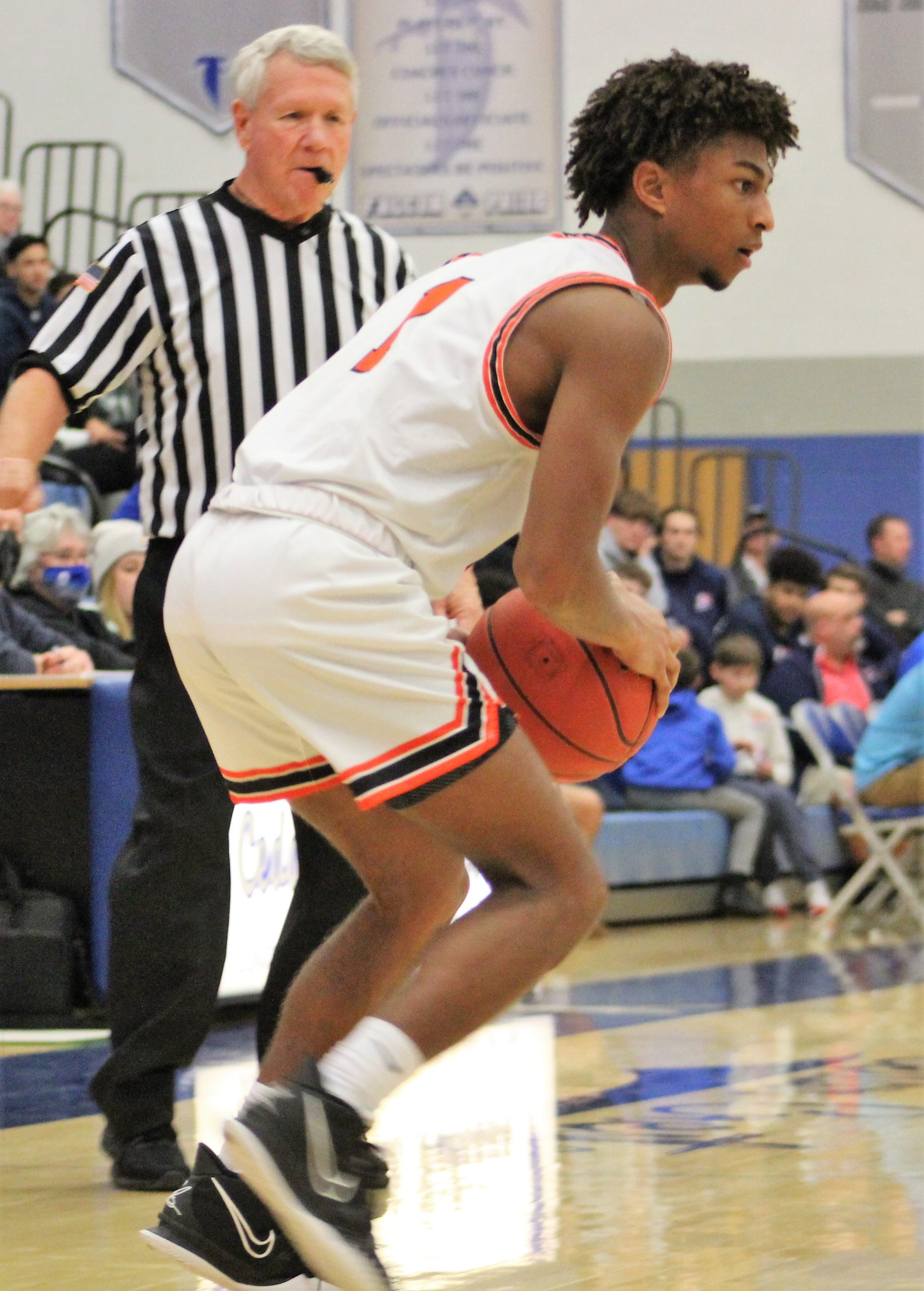 Quinton Townsend is a glue guy, an unsung hero, the man behind the scenes. While other more celebrated teammates are grabbing headlines, Townsend quietly goes about his business under the radar.
But he is a basketball player, through and through. Townsend is also the guy that makes Palmyra's ultra-successful boys' basketball team go.
This weekend, the 5-9 senior point guard spearheaded the Cougars' run to the championship at the Cedar Crest Holiday tournament. The tournament championship represented Palmyra's second of the season.
On Saturday, during the Cougars' 47-36 triumph over Lebanon in the championship game of the event, Townsend tallied a team-high 14 points to help his side hoist the trophy. But he also had a defensive hand in controlling the Cedars' go-to guy, Marquis Ferreira.
A night earlier, Townsend's all-round game, court presence and leadership paced Palmyra to a 51-48 triumph over Exeter in the opening game of the Cedar Crest Holiday tournament.
Townsend is not flashy and many times his contributions go unnoticed. But he does all the things good point guards do – handle the ball, find open teammates and defend.
He is one of the biggest reasons that Palmyra is off to an historic 7-1 start.
 – Jeff Falk