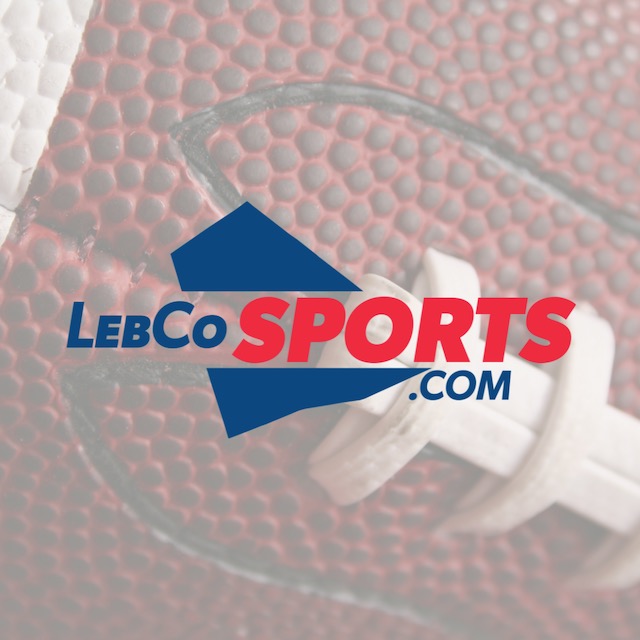 By Robert Griffiths, Guest Contributor
Former football coach and sports enthusiast Robert Griffiths takes a look at each of the six LebCo Football teams and where they stand with three weeks remaining in the season.
---
If you like this type of coverage, please let us know by Following us on social media:
Twitter/X – @lebcosports1 and Facebook.
For any questions, comments, or discrepancies, please reach out to dan@lebcosports.com.
---
Annville-Cleona Dutchmen
Lancaster-Lebanon League Section 5
Current Record: 5-2
Analysis: The Dutchman are coming off an impressive victory over Lancaster Catholic. They were able to run the ball at-will against the Crusaders, gaining 389 yards on the ground. It is unusual to have 3 backs gain 100 or more yards in a single game, but the Dutchman did so with Cameron Connelly at 102 yards, Cael Harter gaining 100 yards, and Bryce Keller with 135 yards. It is a possibility that the Dutchman will be playing Schuylkill Valley down the road for a share of the Section 5 championship.
Games Remaining: Pequea Valley (2-5), Schuylkill Valley (6-1), Northern Lebanon (3-4)
Final Word: Annville has put themselves in control of Section 5, but they still have tests remaining with aforementioned Schuylkill Valley and also a tough Northern Lebanon defense.
---

Cedar Crest Falcons
Lancaster-Lebanon League Section 1
Current Record: 5-2
Analysis: There is little doubt that the Falcons were disappointed with their performance against Manheim Township. Albeit, no team so far this season has come up with a defensive strategy to curb the explosive offense of the Blue Streaks. Because Manheim Township has the inside track to a conference championship, the Falcons are now trying to secure a playoff spot by winning their remaining games.
Games Remaining: JP McCaskey (2-5), Hempfield (2-5), and Lebanon (0-7)
Final Word: If the Falcons are able to win all three of their remaining games, all of which are winnable based on how they've been playing, they will finish 8-2 and be in prime position to make the District 3 playoffs.
---
ELCO Raiders
Lancaster-Lebanon League Section 4
Current Record: 5-2
Analysis: As Jake Williams goes, so goes the fortunes of ELCO football team. Williams has contributed 23 touchdowns and 1,582 yards. That number represents 65% of the entire total yards gained as a team. It appears that ELCO is now seeking a playoff spot and next week's game with Lampeter-Strasburg (6-1) will have a bearing on that. The Pioneers happen to have the best overall defense in Section 4 and will need to come up with a game plan designed to stop ELCO's running game. Most Defensive Coordinators would prefer to come up with a game plan to stop a one-dimensional offense like ELCO rather than an offense with multiple weapons.
Games Remaining: Lampeter-Strasburg (6-1), Donegal (2-5), Berks Catholic (3-4)
Final Word: The Raiders are currently in the District Playoff hunt, but will need to win two of their last three to have a chance at the postseason.
---
Current District 3 Power Rankings
---

Lebanon Cedars
Lancaster-Lebanon League Section 2
Current Record: 0-7
Analysis: Despite their record, the Cedars have shown improvement. Although, they face an uphill battle to gain a win given the teams remaining on their schedule. Section 2 of the Lancaster Lebanon League is packed with teams that are often able to suit up 2 or even 3 times more players than the Cedars are able to put on the field. Simply put, the Cedars are attempting to compete with teams having a considerably larger pool of talent. Though, talent itself is not always enough to win a team game.
Games Remaining: Governor Mifflin (3-4), Warwick (1-6), Cedar Crest (5-2)
Final Word: Is an upset in the future for the Cedars? Every chance gives them a chance to improve and it could result in some fireworks, given some of the athletic plays they have been able to make in recent weeks.
---

Northern Lebanon Vikings
Lancaster-Lebanon League Section 5
Current Record: 3-4
Analysis: The Vikings have a balanced offensive attack, gaining 832 yards on the ground and 817 yards passing. It's possible that the Vikings have a better team than their record might indicate. The Vikings final regular season matchup with Annville-Cleona could be a critical game in determining the eventual conference champion and playoff picture.
Games Remaining: Columbia (1-6), Hamburg (4-3), Annville-Cleona (5-2)
Final Word: Northern Lebanon's playoff hopes could eventually hang on the Week 10 matchup with the Dutchmen.
---

Palmyra Cougars
Mid Penn Conference – Keystone Division
Current Record: 2-5
Analysis: At this late stage of the season, the Cougars have been unable to grind out a win in the highly competitive Mid Penn – Keystone Conference. Gaining their first conference win will not be easy considering the quality of teams left on their schedule. The Cougars upcoming game with Milton Hershey looks like the best shot.
Games Remaining: Cedar Cliff (6-1), Milton-Hershey (3-4), Hershey (5-2)
Final Word: While Palmyra has not made it easy on opponents, they have been unable to capitalize in key moments. This could change quickly.
---
LebCo Football Rankings
1. Cedar Crest
2. ELCO
3. Annville-Cleona
4. Palmyra
5. Northern Lebanon
6. Lebanon
(List compiled using District 3 Power Rankings)