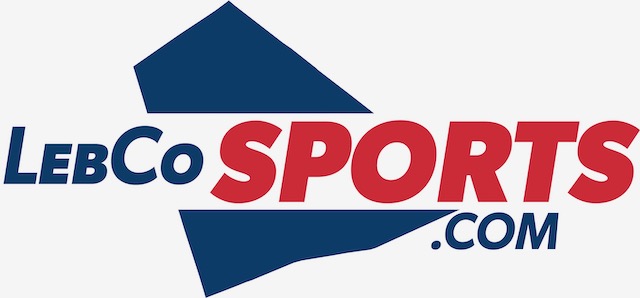 This section was started as a way to share some of the many noteworthy items that occur on a regular basis.  We get some of it out via our social media, but keeping up with every item can prove difficult.  We hope you enjoy. 
If you have anything you think we should know, please reach out by sending an email dan@lebcosports.com or by finding us on Twitter @lebcosports1.
You can also find us at our new home on Facebook, Lebcosports.com.  This is a new page.  We appreciate any new likes and followers as we attempt to spread the word about all of the great things being done by our local athletes.
---
Philadelphia Union Rosters Include Two Lebanon Natives
Did you know that there are two Lebanon natives who are currently under contract with the Philadelphia Union of the MLS?  In February, Nelson Pierre signed a Homegrown contract with the Union, as he is a product of their Academy system (see article here). 
Now 18, Pierre first joined the Union's developmental program in 2014 and became their first signing to the Union 2 when the second-tier team debuted in 2022.  The forward Pierre made an appearance against AFC Wrexham when the English club, owned by It's Always Sunny's Rob McElhenney and Mint Mobile's Ryan Reynolds, played at Lincoln Financial Field on July 28th.
The other member of the Union is Neil Pierre, the younger brother of Nelson.  Unlike his brother, Neil plays on the defensive end of the field.  At just 15, his skills that far exceed his age have led the Union 2 to sign him to a MLS NEXT Pro contract on July 20th (see article here).  
Both Nelson and Neil were students at Lebanon Catholic prior to joining the Union's Academy system.  We wish them the best of luck as they continue their development as professional soccer players.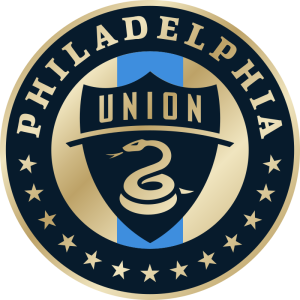 Note: Unless we lay claim to Christian Pulisic, our research team could cite Kirk Pearson (ELCO '74) and Keith Fulk (ELCO '80) as the only other professional soccer players from Lebanon County.  Pearson played for the New England Tea Men of the North American Soccer League  in the 1978 & 1979 seasons. Pearson's son is Tommy Pearson, the current Lebanon Cross Country/Track & Field coach.  Fulk spent several seasons playing in the Major Indoor Soccer League and is currently an assistant coach at the University of Tampa, where he graduated from and was their head coach when they won the 2001 Division II National Championship. If anyone has info about other professional soccer players from LebCo, please let us know!
---
Aguirre Competes at AAU Junior Olympics, Qualifies for National Team
Taekwondo phenom Joshua Aguirre recently competed in the 2023 AAU Junior Olympics.  The Lebanon resident traveled to Des Moines, Iowa for the competition.  In the end, the 11 year-old came back to Pennsylvania with 6 medals (5 gold, 1 silver) and was a runner-up in the Grand Champion Round of the competition.  Following the event, Aguirre found out that he was named to the AAU National Team.  This accomplishment represents a major milestone towards his goal of one day competing in the Olympics. 
Aguirre trains with Master David Gladwell, owner of Family Karate in Lebanon.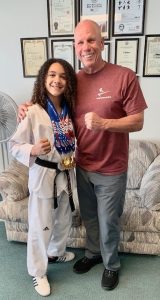 (Photo taken from Aguirre's Facebook page)
---
Five LebCo Wrestlers Compete at National Championship
In July, five LebCo wrestlers traveled to Fargo, North Dakota to compete in the 2023 US Marine Corps Junior & 16U Nationals.  The athletes, who all compete on their local high school teams during the winter season were as follows: ELCO – Kyle Miller; Northern Lebanon – Aaron Seidel, Sam Wolford; Palmyra – Jason Foutz, Steve Stine.  This event offers wrestlers the chance to match-up against some of the premier talent from across the entire country.  Additionally, while they wrestle what is considered Folkstyle during the scholastic season, this event offered Freestyle and Greco-Roman tournaments.
In the Junior Nationals Freestyle competition, ELCO's Miller made it to the Round of 32 in the 220-pound division, winning his first match in convincing fashion. Palmyra's Foutz, wrestling in the 100-pound division went 0-2, but picked up valuable experience.  Northern Lebanon's Wolford wrestled in the 16u Freestyle competition and made it to the Round of 16 of the 116-pound division.
Following the completion of the Freestyle competition the two Palmyra wrestlers, Foutz and Stine, took part in the Greco-Roman Junior Nationals.  Foutz, who is a rising junior, won his first match over a wrestler from Utah.  The Cougar's day competition ended with a loss to a wrestler from Iowa. Stine, wrestling at 138-pounds, matched up against wrestlers from Colorado and Utah in his two matches.
While all of these athletes have much to be proud of, it was Northern Lebanon's Seidel, the two-time PIAA State Champion, who led the way.  Wrestling the 113-pound division of the Junior Nationals – Freestyle, Seidel cruised to the Championship round by battling hard and winning his first five matches over opponents from Illinois, Colorado, Louisiana, Virginia, and Iowa. In the Finals, Seidel was matched up against Chris Kiser, a two-time Oklahoma State Champion.  Seidel was leading 4-0 in the First Period, but Kiser was able to pull off a win by pinning Seidel.  Regardless of the loss, the accomplishment was impressive as the Northern Lebanon rising junior left Fargo as the Junior National Silver medalist, second-best in the United States.
---
Lebanon Valley Names New Athletic Director
In April, it was announced that Rick Beard was stepping aside from his role as Lebanon Valley's Athletic Director, a role he had held since 2007.  On July 31, the college announced that Patrick Ratke would be taking over in that role.  Ratke, a native of Williamsport, is a graduated of Catholic University, where he served as an associate athletic director.  More recently, Ratke has been at Colby University (Waterville, ME), serving as an associate athletic director in charge of eight varsity programs.  We wish him the best of luck as he joins the Dutchmen community! For the full press release, visit: LVC Names Patrick Ratke as Director of Athletics.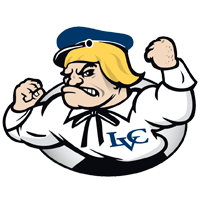 ---
If you are looking to provide feedback or are a business or individual interested in providing sponsorship to aid our mission at LebCoSports, you are asked to contact Dan by emailing dan@lebcosports.com.

Lebanon Federal Credit Union