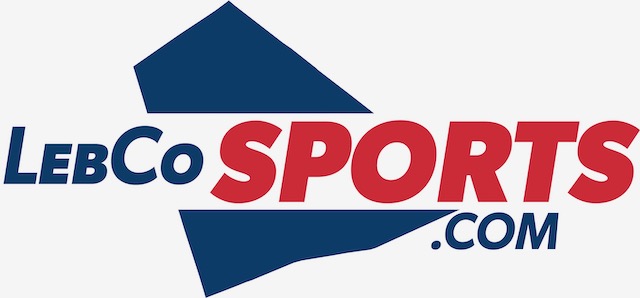 This section was started as a way to share some of the many noteworthy items that occur on a regular basis.  We get some of it out via our social media, but keeping up with every item can prove difficult.  We hope you enjoy. 
If you have anything you think we should know, please reach out by sending an email dan@lebcosports.com or by finding us on X/Twitter @lebcosports1.
You can also find us at our new home on Facebook, Lebcosports.com.  This is a new page.  We appreciate any new likes and followers as we attempt to spread the word about all of the great things being done by our local athletes.
---
Carpenter Continues Hot Streak for Barnstormers
Professional baseball seasons at any level are a marathon, not a sprint. Over the course of a long season, a player will go through streaks and slumps. For the Lancaster Barnstormers, as mid-July turned to late July and headed into the dog days of August, Joseph Carpenter's bat heated up and hasn't really cooled off. Going into this weekend's series against the Southern Maryland Blue Crabs, the Cedar Crest grad and Delaware University alumnus was hitting .305 with 11 home runs and 47 runs batted in. His slash line, represented as on base percentage/slugging percentage/on base plus slugging (OPS), is a solid .351/.496/.847. 
Carpenter's hot bat and multiple games with key hits, big RBIs, and all-around outstanding play earned him the Player of the Month Award for the Lancaster Barnstormers.  Look for our feature on "Joe Carp" in the near future! – Written by Steve Beard
---
Morgan Kline Wins Regional Event, Qualifies for PBA Jr. Nationals
After winning the 2023 Lancaster Lebanon League Girls Bowling Championship, ELCO's Morgan Kline has been hard at work going into her senior year.  Last weekend, Kline competed at the PBA Junior – Southwest National Qualifier.  At the event held in Wichita, Kansas, Kline went 8-1, bowling a 198.6 average. This stellar performance put her on top of the leaderboard and has earned her a spot at the PBA Jr. National Championship. Congratulations, Morgan! – Written by Dan Rau
---
Ryland Connects in 1st Professional Attempt
Cedar Crest's Chad Ryland saw action for his New England Patriots in Saturday night's preseason game against the Green Bay Packers.  The 2023 4th-round draft pick, entered the game in the 2nd quarter and successfully kicked the extra point following a New England TD.  This marked Ryland's first point scored as a professional after completing a successful collegiate career at Eastern Michigan and then Maryland.  Limiting Ryland's preseason exposure is the fact that New England currently has long-time NFL kicker Nick Folk on the roster.  
The game was cut short early on in the 4th quarter due to a serious injury sustained by Patriots' rookie cornerback Isaiah Bolden (he was released from the hospital on Sunday morning).  One final note for Penn State fans was that Sean Clifford saw the majority of the action for the Packers following Jordan Love's early run. – Written by Dan Rau
---
Incoming Seniors Announce Post-Grad Plans
In the past couple of weeks, several local athletes have announced their plans to continue their careers after graduating in June 2024. 
Palmyra's Aidan and Tyler Mahaffey have announced that they have committed to Lafayette College. The two-time PIAA State Doubles Tennis Champions will look to make "three-time" before leaving for Easton.
The 2x PIAA Doubles Champs made it official today. pic.twitter.com/FpTiKmnT9W

— Palmyra Athletics (@palmyrathletics) August 14, 2023
ELCO's Carsyn Boyer announced that she will continue playing Soccer at SUNY – Albany.
Congratulations to senior Carysn Boyer for her recent commitment to continue soccer at the University of Albany as a Great Dane! ⚽️ #ElcoExcellence @LebCoSports1 @LancasterSports @ELCOSoccer @elcosd 🔵🟡 pic.twitter.com/QqKyuK6KfT

— ELCO Athletics (@ELCOAthletics) August 15, 2023
ELCO power pitcher Morgan Shanaman announced that he plans to use his talent to pitch for the hometown Dutchmen.  In Baseball, Lebanon Valley is currently the two-time defending MAC Commonwealth Champions.
#GoDutchmen @jonasfester @Coach_Schell @LVCBaseball @ELCOAthletics @LebCoSports1 @JeffFalk1 @FullRepsTC pic.twitter.com/SF7WRdXYej

— Morgan Shanaman (@shanaman_morgan) August 11, 2023
– Written by Dan Rau
---
If you are looking to provide feedback or are a business or individual interested in providing sponsorship to aid our mission at LebCoSports, you are asked to contact Dan by emailing dan@lebcosports.com.

Lebanon Federal Credit Union