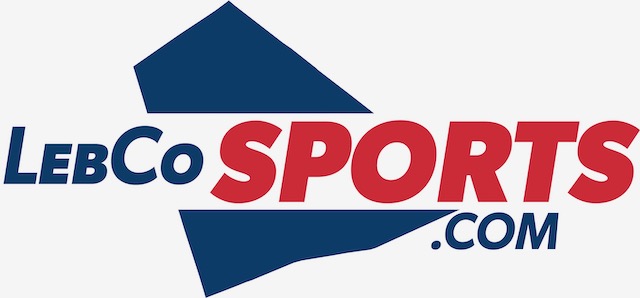 While we make our best efforts to post scores in a timely fashion, sometimes it is difficult. Please help us by reporting scores to scores@lebcosports.com or use Twitter to tag us @lebcosports1.
You do not need to have a Twitter account to view the "Tweet Summary" attached to some of the contests.
Home teams are listed in italics
Saturday, May 27
TENNIS
PIAA Doubles Championships
In the semifinals, Aidan & Tyler Mahaffey (Palmyra) won a hard fought three-set match over the District 7 champions from Gateway. The score of the match was 7-6 (7-4), 6-7 (3-7), 6-3, giving them a trip to the Finals. Their expected opponents from Conestoga earned a win, despite one of the players being injured. After earning their spot in the Finals, they had to withdraw. This gave the Mahaffeys their 2nd straight PIAA State Tennis Doubles Championship.
It's an arduous task to repeat but these guys imposed their Will against a very good Gateway team. PIAA 3A Doubles Champions in 2022 and now 2023 ⭐️⭐️ pic.twitter.com/IRbnILUScx

— Palmyra Athletics (@palmyrathletics) May 27, 2023
TRACK & FIELD
PIAA State Championships
---
Friday, May 26
TRACK & FIELD
PIAA State Championships
Annville-Cleona's Noah Gunderson won Silver in the High Jump, as did Mason Bucks, Pole Vaulter from Palmyra.
Kaddell Howard (400m, Cedar Crest), Gabe Lewis (100m, Cedar Crest), Tyler Burgess (110m & 300m Hurdles, Palmyra), & the Cedar Crest Boys 4x100m all advanced to Saturday's finals.
NCAA Division 2 Championships
Hannah Woelfling won the Discus with a throw of 167′. The Cedar Crest grad is a senior at Millersville. On Thursday, Woelfling had won silver in the Hammer Throw. Tweet Summary / Millersville Article
TENNIS
PIAA Doubles Championships
Aidan & Tyler Mahaffey (Palmyra) defeated McDowell 6-0, 6-0 in the 1st Rd & Lower Merion 6-1, 6-0 in Quarterfinals. In Saturday's semifinals, they will play against the WPIAL champions from Gateway.
---
Thursday, May 25
SOFTBALL
District 3 Playoffs
4A Quarterfinals – Trinity 5, Northern Lebanon 2 Box Score / Tweet Summary
BASEBALL
4A Semifinals – Hanover 6, Northern Lebanon 5 Box Score / Tweet Summary
3A Semifinals – Trinity 9, Annville-Cleona 2 Box Score / Tweet Summary
BOYS VOLLEYBALL
District 3 Playoffs – 3A Quarterfinals
Cedar Crest 3, Northeastern 0 (25-22, 25-21, 27-25)
GIRLS LACROSSE
District 3 Playoffs – 3A Quarterfinals
Hempfield 12, Palmyra 8
---
Tuesday, May 23
GIRLS LACROSSE
District 3 Playoffs
Palmyra 11, Exeter 8
BOYS LACROSSE
District 3 Playoffs
Hershey 13, Palmyra 5
BOYS VOLLEYBALL
District 3 Playoffs
Cedar Crest 3, Central Dauphin 1
---
Monday, May 22
SOFTBALL
District 3 Playoffs
3A Quarterfinals – Upper Dauphin 11, Annville-Cleona 0 Box Score
5A Quarterfinals – Southwestern 9, Palmyra 4
BASEBALL
4A Quarterfinals – Northern Lebanon 7, Boiling Springs 5 Game Recap
3A Quarterfinals – Annville-Cleona 5, Lancaster Catholic 3 Game Recap
---
Previous Weekly Scoreboards