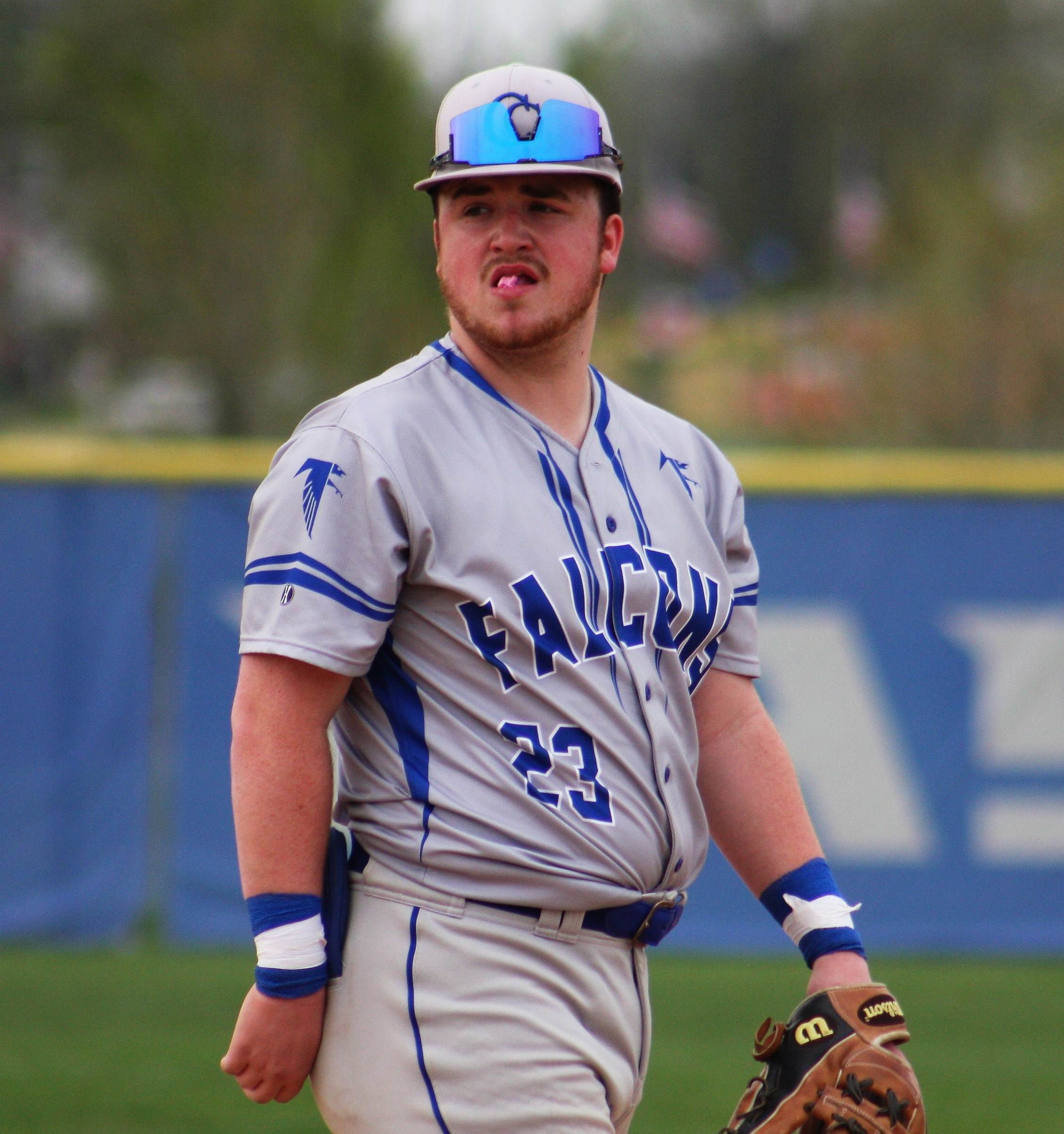 BY JEFF FALK
SOUTH LEBANON – Before you can rip it, you've got to be able to grip it.
Before you can hit the ball, you've got to be able to see it.
Before you can run, you've got to be able to walk.
Before the Cedar Crest baseball team can win, the Falcons have got to be able to compete.
On a warm Friday night at Cedar Crest High School, the young and rebuilt Falcons continued to explore the finer points of competing, during a 4-2 setback at the hands of Warwick. Cedar Crest certainly did compete and battle to the end, after falling into an early 4-0 hole.
The outcome dropped Cedar Crest to 2-6 overall and 1-5 in Section One of the Lancaster-Lebanon League. Warwick upped its record to 5-3 on the year and 4-1 in the section.
"The end result is always to make the playoffs," said Cedar Crest head coach Matt Knox. "But with such a young team, we want to make sure we become competitive. Right now the goal is becoming more competitive. Some of our games have gotten out of hand. But we've also had some close ones, like today.
"We're getting closer," continued Knox. "We only return three starters and one arm. We have three sophomores who are throwing. They're a very young team as far as varsity experience goes. These kids are learning on the fly."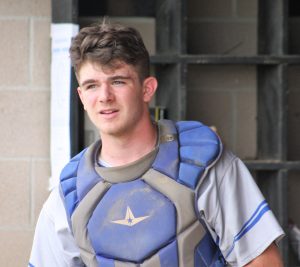 Down 4-0 in the bottom of the fifth inning, the Falcons loaded the bases – on walks to Vinnie Good and Finn Royer sandwiched around a double from Logan Oriel – with nobody out. But all they could gain from the situation was Dayton Dibiaso's RBI-grounder.
"We loaded the bases with nobody out and the top of the order coming up," said Knox. "That's all you can ask for. Sometimes you execute in the game of baseball and sometimes you don't. When we're involved in that situation again, hopefully it'll be a different outcome.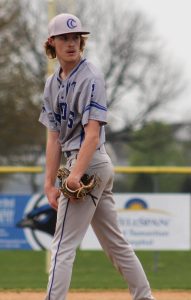 "I don't think their approaches (at the plate) are bad," Knox continued. "We occasionally get a pitcher who pitches backwards, and they don't change their approaches. My teaching is more aggressive-based. You've got to be ready to hit."
In the bottom of the sixth, Cedar Crest reduced its deficit to 4-2, on a two-out RBI-single from Logan Oriel. Earlier in the frame, Colden Rambler singled and Good walked.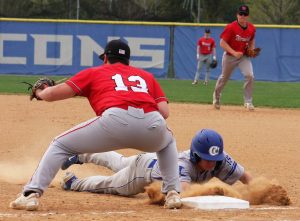 "They competed," said Knox of his troops. "When we got to the seventh inning, we were still in the game. They went out and competed with a great Section One team. They have to be able to do that because we play every team in the section three times.
"It seems like every time we square a ball up, it's right at someone," added Knox. "We've got to continue to battle through that and it will change throughout the season."
"It was a grind," said Warwick head coach Bill Weismandel. "It was a tight game. They (the Falcons) played a good game over there. It's one of those games at they end of a long week where you have to work hard to get the 'W'".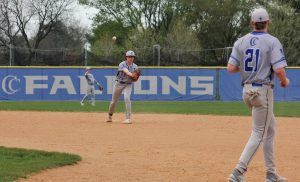 Cedar Crest starter Connor Lane gutted out a complete-game performance. The righthander struck out three, didn't issue a free pass and seemed to get stronger as the game wore on.
Warwick used three straight two-out singles to take a 1-0 lead in the top of the first inning. The Warriors extended their advantage to 3-0 in the top of the third, then added an insurance tally in the fourth.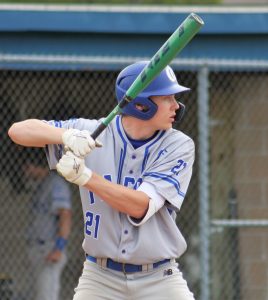 "He (Lane) threw a great game," said Knox. "He kept them off balance, with his fastball, change-up and curveball. We gave up a couple of extra bases early and that allowed them to get a lead. You can't give up free bases."
To purchase images in this article please email jeff@lebcosports.com.
2023 Cedar Crest Baseball Schedule
| | | | | | |
| --- | --- | --- | --- | --- | --- |
| 2023-03-28 | A | vs | Lebanon(3) | W | 10-4 |
| 2023-03-29 | H | vs | Exeter Township(3) | L | 10-0 |
| 2023-03-31 | A | vs | Dallastown(3) | L | 6-4 |
| 2023-04-03 | A | vs | Penn Manor(3) | L | 5-3 |
| 2023-04-05 | H | vs | Manheim Township(3) | L | 12-4 |
| 2023-04-10 | H | vs | Hempfield (3)(3) | L | 15-5 |
| 2023-04-12 | A | vs | J P McCaskey(3) | W | 6-4 |
| 2023-04-14 | H | vs | Warwick(3) | | 0-0 |
| 2023-04-17 | A | vs | Hempfield (3)(3) | | 0-0 |
| 2023-04-19 | H | vs | Penn Manor(3) | | 0-0 |
| 2023-04-21 | A | vs | Warwick(3) | | 0-0 |
| 2023-04-24 | A | vs | Manheim Township(3) | | 0-0 |
| 2023-04-26 | H | vs | J P McCaskey(3) | | 0-0 |
| 2023-04-28 | A | vs | Penn Manor(3) | | 0-0 |
| 2023-05-01 | H | vs | Manheim Township(3) | | 0-0 |
| 2023-05-03 | H | vs | Hempfield (3)(3) | | 0-0 |
| 2023-05-05 | A | vs | J P McCaskey(3) | | 0-0 |
| 2023-05-08 | H | vs | Warwick(3) | | 0-0 |
| 2023-05-09 | H | vs | Central York(3) | | 0-0 |
| 2023-05-11 | A | vs | Palmyra(3) | | 0-0 |